Receiving Help with Debris Removal and Finding Lost Items After Hurricane Ian
Posted by Holly Peeples on Tuesday, November 1, 2022 at 4:39:32 PM
By Holly Peeples / November 1, 2022
Comment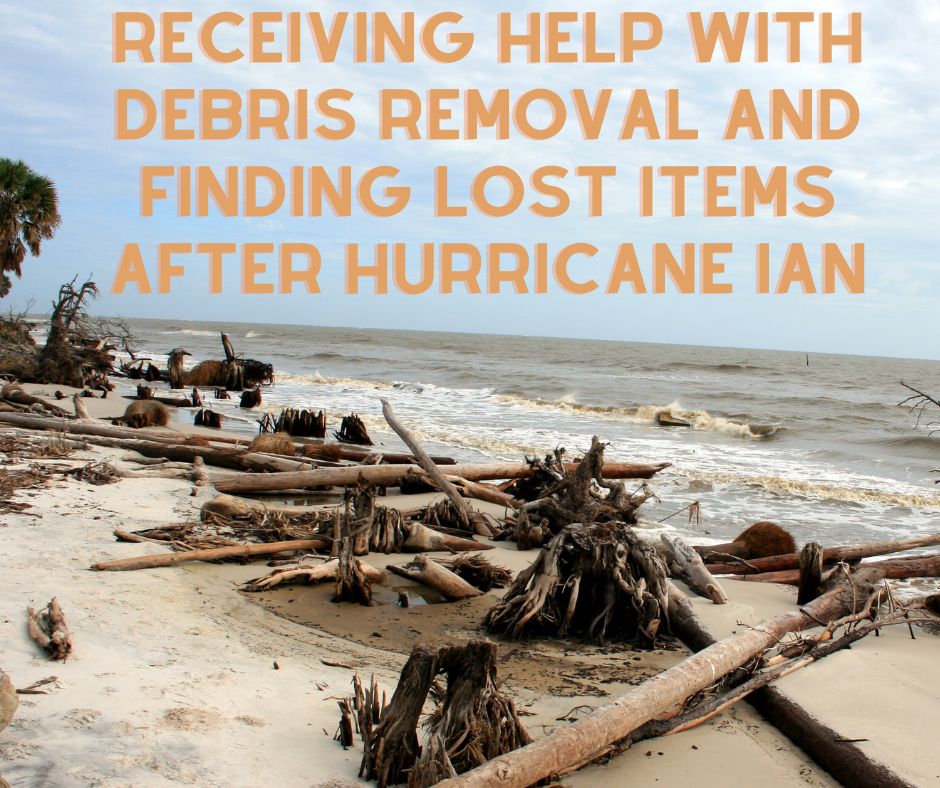 The city of Sanibel Florida released yesterday information on how private residents can receive help with debris cleanup on private property as well as commercial properties after hurricane Ian. They have also listed ways in which residents can receive help for any displaced and abandoned houses, vehicles, vessels, or other titled property.
Cleanup assistance will be provided through the Florida Division of Emergency Management with a filled-out application. There is a separate application for each type of help being requested. One application is specifically for general debris removal and the other is for debris removal or lost title property applications. To be able to submit an application for help you must own a property in the participating counties. Anyone owning a vehicle, vessel, or another type of titled property missing due to hurricane Ian is also eligible to fill out an application to request help in retrieval.
Some frequently asked questions about the debris removal program
What type of debris will be cleaned up?
Upon applying for debris removal help private and commercial property owners will be asked to identify the type of debris they are requesting help with. They will be asked if the debris is vegetative meaning items from nature such as trees and logs. They will also be asked if items may have been part of a structure or building, whether items may be discarded household appliances if there is electronic waste such as cell phones or computers, if there is household hazardous waste such as paint or pesticide, or if there is sediment or sand debris.
Where can someone report a missing vessel that is not theirs?
Anyone that has found materials that do not belong to them or vehicles may fill out a general debris removal application to notify the Florida Division of Emergency Management about its need for cleanup.
Can I remove debris that is on my property on my own?
Property owners are well within their rights to remove any items on their personal property but disposal needs to be in accordance with local and state laws.
Can I receive debris removal assistance if I have a homeowners insurance policy?
Anyone holding their own private homeowner's insurance policy can still apply for assistance through the program. You want to make sure you are avoiding duplication of benefits, however. If you receive benefits through government help your insurance company may be required to provide payment from your policy to the government.
To fill out an application for debris removal assistance or missing property retrieval you can go to the website landdebriscleanup.com. There's also more information about what assistance is provided and how the process works. There are also links where you can offer to volunteer or get other forms of important help including supplies, health care, and shelter.
For any Sanibel or Captiva real estate information please contact us anytime.