Restaurants that are Currently Open on Sanibel Island
Posted by Holly Peeples on Tuesday, January 17, 2023 at 2:56:12 PM
By Holly Peeples / January 17, 2023
Comment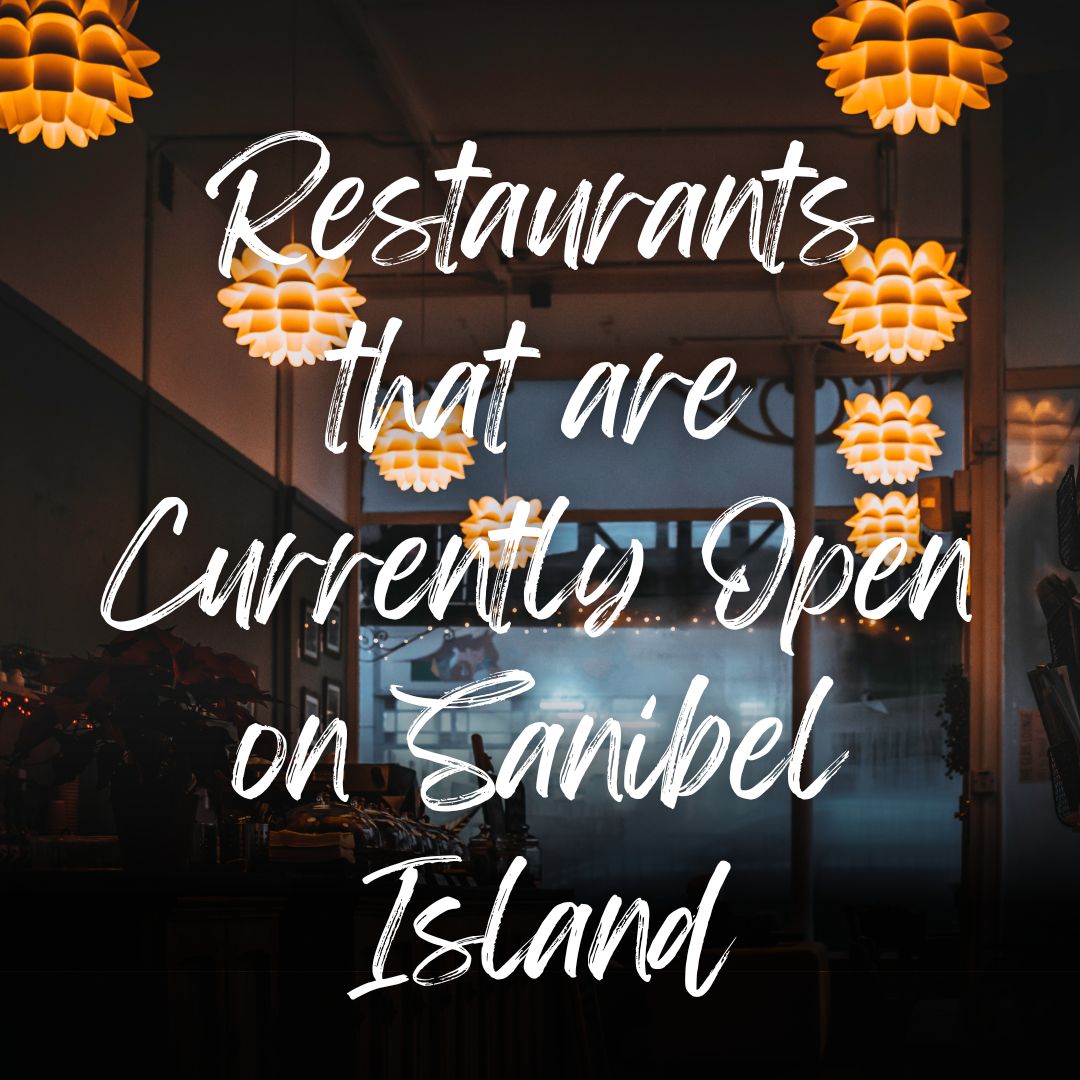 The Sanibel Island Causeway is now open to all people. It is good to note that if you do not live on Sanibel Island most of the activities on Sanibel Island are currently unavailable as there is still a large portion of rebuilding to take place. One of the most important things to note if you plan on visiting Sanibel Island now that the Causeway is open to everyone is that the beaches are still closed.
However, there are many Sanibel Island businesses that have re-opened since the storm hit in September. The businesses of Sanibel Island could really use the help of both locals that live on Sanibel Island and those who would like to visit with their support by enjoying a meal at one of these local restaurants that are newly re-open.
Sanibel and Captiva Island restaurants that are currently open as of January 2023
The Mucky Duck on Captiva
The Mucky Duck is not open quite yet but is scheduled to open any day now. They will open with what they call a soft lunch and a limited menu. They received quite a bit of damage in the form of huge sand piles but their roof stayed intact. Keep checking the website for their opening day.
Tutti Pazzi Sanibel
This restaurant opened just days ago on the 15th. The current operating hours are 11 am to 7:30 pm. It is located at 1200 Periwinkle Way. Come enjoy the amazing pizzas and Panini sandwiches. You can check out their latest updates including their full current menu at the Tutti Pazzi Facebook page.
The Blue Giraffe Sanibel
The brick-and-mortar restaurant is not open quite yet but the Blue Giraffe has opened a food trailer parked at Periwinkle Place shops located at 2075 Periwinkle Way. There is no date set for opening the restaurant building but you can still enjoy the great food of the Blue Giraffe by visiting the food trailer.
The Green Flash on Captiva
Currently, the Green Flash restaurant is offering box lunches and plans to reopen the waterfront restaurant in the spring of 2023. To get the latest updates and information about what is going on with the Green Flash you can check out their Facebook page. You can pick up box lunches from the green flash at 15183 Captiva Dr.
Mud Bugs Cajun Kitchen
The restaurant is back in business open from 11 AM to 7 PM and they will even have live music starting at 3 PM every day. They are offering a happy hour with special drinks including a hurricane. Mud Bugs is located at 1473 Periwinkle Way.
The Shack of Sanibel
If you are looking for a frozen custard treat because you need something sweet or would like comfort food pick me up The Shack is open. The shack is at 1219 Periwinkle Way.
The Old Captiva House at Tween Waters
Old Captiva is fully open and ready for business come in and enjoy a great meal. Old Captiva house is located at 15951 Captiva Dr.
Sanibel Deli
Come check out the yummy deli goods at the Sanibel Deli at 2330 Palm Ridge Rd.
Sanibel Grill
Sanibel Grille is open Thursdays through Sundays from noon to 6 PM they are located at 703 Tarpon Bay Rd.
Captiva Island Pizza
If you are a pizza lover then Captiva Island Pizza is the spot to be they are open 11 AM to 3 PM Monday through Thursday and 11 AM to 8 PM on Fridays and Saturdays. They are located at 11513 Andy Rosse Ln.
Gramma Dot's
Grandma Dot's has a temporary food truck location open until 4 PM daily at the marina location. You can come and grab the amazing tacos and burgers and sit at tables with umbrellas right on the water. They are located at 634 North Yachtsman Dr.
Cielo
Looking for some baked goods? Then come by and visit Cielo open Thursday through Saturday from 11 AM to 6 PM with a limited menu. They are located at 1224 Periwinkle Way.
Traders Restaurant
This local favorite is now re-opened and you can't miss out on the lobster ravioli it is a classic Sanabel island comfort food. Enjoy one of the favorite meals of Sanibel locals at 1551 Periwinkle Way.
If you live on Sanibel Island and do not have the ability to cook just yet or need a break from restoration and cleanup efforts supporting these local restaurants is a great win-win.
For information about what is currently going on on Sanibel Island please feel free to browse through our blog. For more questions about current Sanibel Island real estate please contact us anytime.