Sanibel Beach Parking Permits are Available Again to Residents
Posted by Holly Peeples on Monday, October 30, 2023 at 5:14:19 PM
By Holly Peeples / October 30, 2023
Comment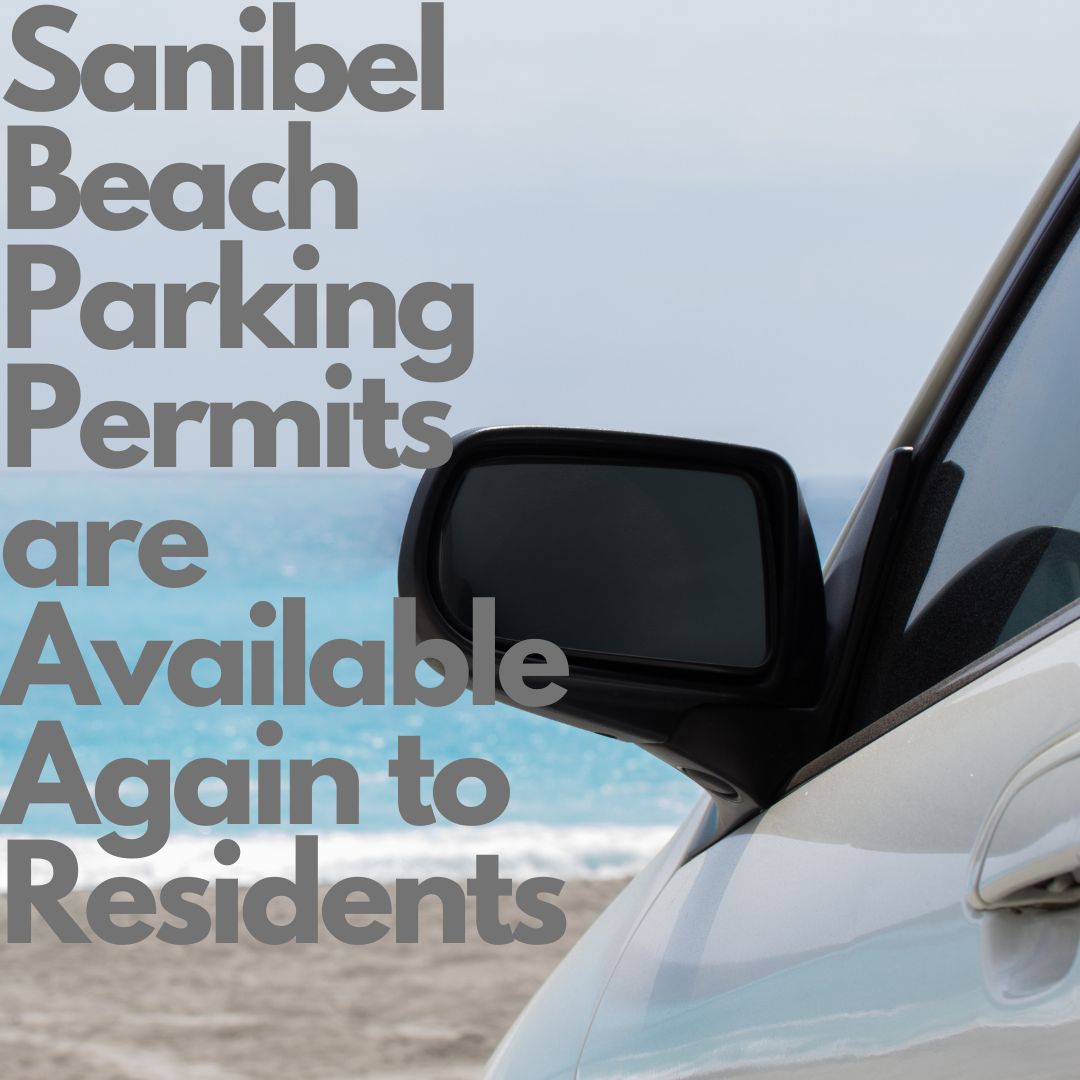 Everyone knows that Sanibel Island has some of the most amazing beaches in the world. What some people may not realize until they get here is that the parking around the beaches is limited and has an added fee unless you purchase a permit. If you have just purchased a home on Sanibel Island or are considering purchasing a home it is good to know the basics of beach parking permits on the island.
Since the hurricane did a number on beaches, beach access was prohibited for some time and then the beaches slowly opened back up. This put a pause on beach parking permits for public beach parking available to Sanibel Island residents. Parking permits slowly came back, but they need to be renewed yearly. There is good news Sanibel beach parking permits will be available again starting today October 30, 2023, to receive a permit for the 2024 calendar year.
How Parking Permits on Sanibel Work and Why Residents Need One
General Parking Parameters
Public roadside parking on the island of Sanibel is not permitted except in designated parking areas. Overnight parking is also strictly prohibited in all residential and restricted areas of the island. Many of Sanibel's public parks and beach access points have paid parking lots that require an hourly fee or a parking permit sticker. Those who live on Sanibel Island can retain a parking permit through the Sanibel Recreation Center which is located at 3880 Sanibel – Captiva Road.
Parking Permit Placement
Once you receive your parking permit sticker it needs to be affixed to the lower front windshield on the passenger side of your car. This allows city officials to check whether each car parked in the public parking lots has the proper permits or has paid the hourly parking rate.
How to Receive a Parking Permit
For a resident of Sanibel Island to be granted a parking permit the resident needs to provide proof that they are an actual resident of the island. Proof can be provided in the form of a valid driver's license that has a Sanibel address printed on it, a tax bill with property ownership on Sanibel, a Lee County voter registration card that has a Sanibel address, a valid government-issued photo ID card with a Sanibel address printed on it, or a notarized declaration of domicile listing a Sanibel resident.
To receive a permit you need to go into the recreation center and fill out a parking permit application along with your provided proof of being a Sanibel resident. There are also other permits available for non-residents at a higher fee. When your application has been reviewed, the fees have been paid, and proof of residency has been supplied you will be issued a permit.
Types of Sanibel Parking Permits
There are four different classifications of parking permits for Sanibel Island public parking in paid lots. Resident A is for taxpayers/property owners and this permit is $14. The restricted AC permit is for residents of the island that do not own a property. The AC permit is $113 for residents. The restricted BC permit is for nonresident non-property owners this permit is $300 per year. There is also a restricted BC permit for nonresident non-property owners that is $399.
Transferring a Permit to Another Vehicle
If you have purchased a new vehicle or would like to change the vehicle that your permit sticker is on you can do so at the recreation center for a fee of three dollars.
Areas Where Parking Permits are Required or an Hourly Fee
There are several public outdoor spaces and beach access points all through the island that require parking permits for an hourly fee. Those include the Blind Pass Beach public parking, Bowmans Beach public parking, Gulfside City Park Beach, Turner Beach Park, Tarpon Bay Beach, Lighthouse Beach and fishing pier, and the boat ramp at Sextant Drive.
There are also public parking lots that are for permit A only and do not allow for hourly fee parking this includes areas along W. Gulf Dr., Buttonwood Lane, Sea Grape Ln., and East Gulf at Colony Bay Drive.
Public parking that requires either an A or B permit only includes Fulgur Street, Donax St., Nerita St., Beach Rd., Bailey Road, and the Dixie Beach Sanctuary Overlook.
When you live on Sanibel Island it is always good to be aware of these public parking permit requirements as the fines and tickets can be pricey even for the first parking offense. If you are currently looking for a home on Sanibel Island please get in touch with me. I am happy to help you find a Sanibel home that you will love. You can contact me anytime with all of your Sanibel real estate needs.