Sanibel Big Arts has a Full Schedule Planned for this Season
Posted by Holly Peeples on Tuesday, October 3, 2023 at 5:32:53 PM
By Holly Peeples / October 3, 2023
Comment
As Sanibel Island realtors we like to help new homeowners and potential Sanibel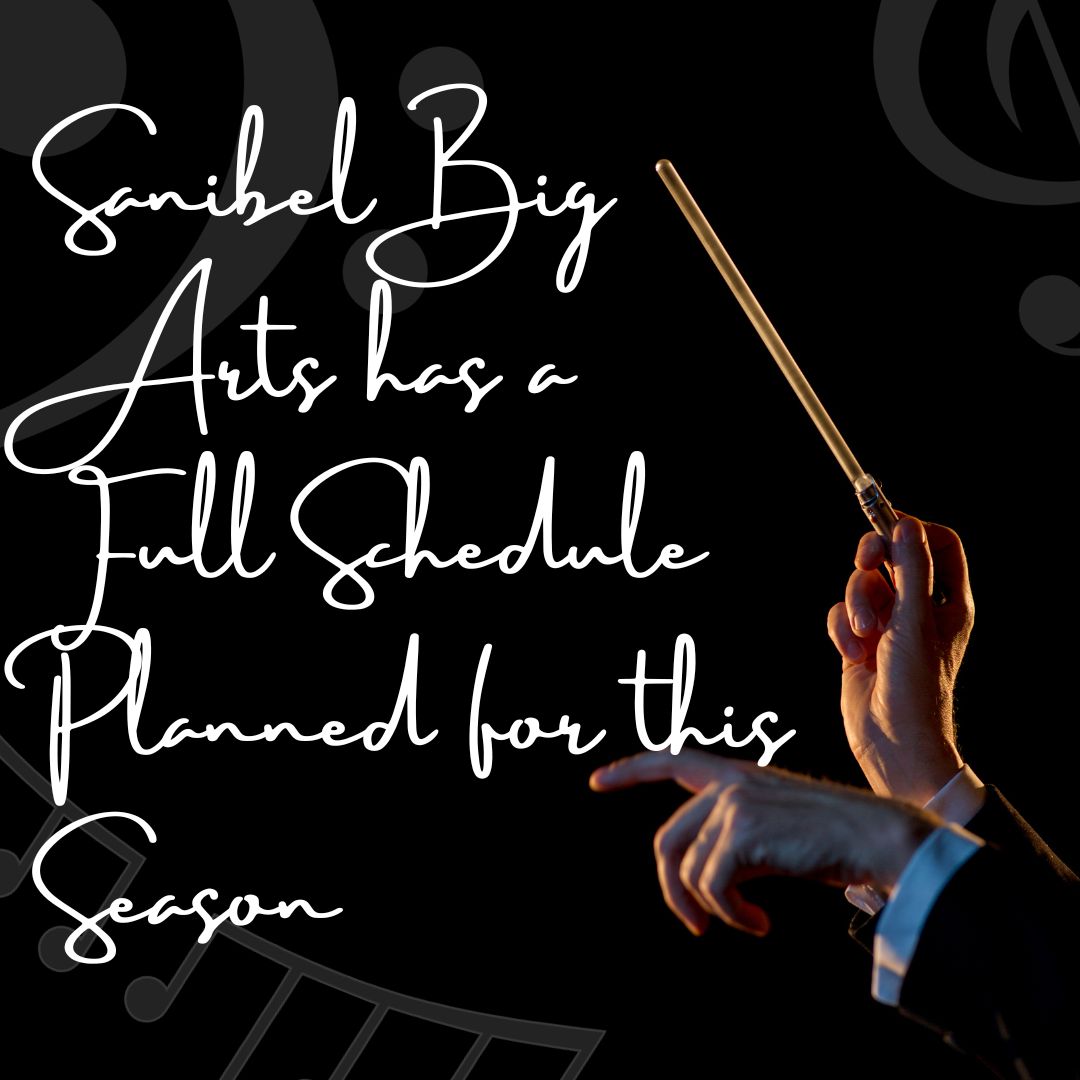 homebuyers get to know the island and what it has to offer. We like to highlight the local activities and events on Sanibel Island so that anyone who just moved here or may be planning to move here can find out new and interesting things about living here.
Today we are sharing news about The Big Arts program on Sanibel Island. It is a great program that has been present on Sanibel for more than 40 years. If you are interested in the arts, especially performing arts it is great to know what Big Arts is up to.
What is Big Arts?
Big Arts began in 1979 in Sanibel by a group of dedicated artists who wanted to bring a community element and bring together like-minded people with an arts focus. They wanted to create a place where those who love the arts and the island could come together in community. A place where the arts were accessible to everyone and anyone interested on the island.
The mission of Big Arts is to provide an array of quality performing, visual, and educational art experiences for those who want to participate in and spectate arts on Sanibel. They provide arts and enrichment courses and workshops for people of all ages. Offer art lectures and group discussions with renowned national leaders and educators, and put on performing arts shows and visual art shows showcasing local talent.
Big Arts is Back to a Full Schedule
Bigs Arts dramatically scaled back their offerings last year as the island recovered from Ian. This year Big Arts has big plans with a full performance schedule and more to provide Sanibel with opportunities to showcase talent and enjoy neighbors showcasing their talents. The lineup and plans for their new season were just released. You can expect live performances with well-recognized artists, unique film showings, several workshops, amazing gallery exhibits, and much more in 2023 and 2024.
This year the Big Arts Concert Band and Big Arts Community Chorus plan to team up for performances with the Gulf Coast Symphony. There will be an entire month of holiday celebrations offered in December. In addition to ticketed events like the Shadow-dance Company Silhouettes performance. There will be some free community gatherings sprinkled in as well.
14 Performing Arts Performances are Already on the Schedule
These performances will be featuring big names you may recognize like Grammy award-winning vocalist Judith Hill, bluegrass band Twisted Pine, the dance company Bodytraffic, and many more. This is said to be the biggest and most anticipated schedule that Big Arts has put together.
More Forums Are Coming
If you are someone who likes to learn and glean from experts in different art fields you will be excited to know that there is a great lineup of forums on the horizon. There are eight forum speakers on the schedule.
Interested in Making Some Art?
The workshops at Big Arts are very popular, if you are interested in perfecting a hobby or beginning a new one sign up. There will be workshops on several different arts including painting, life drawing, basket weaving, hand sculpting, writing, glass fusing, several other styles of drawing, and more.
There will also be a brand new Master Workshop Series with artists from around the country. These special artists will only be available once a year so it is good to sign up early and learn from highly skilled professionals.
If you are interested in finding an event to enjoy or would like to get involved in treating or performing art yourself check out what Big Arts has to offer. You can spectate community performances or become a performer or artist yourself. Get to know your Sanibel neighbors by taking part in shared interests or invite a friend to go see a show together.
For more information on living on Sanibel Island please browse through our website and blog. For information on available Sanibel real estate please contact me. I am here to make your transition to Sanibel Island a smooth one and help you find a home on Sanibel you will love.