Sanibel Farmers Market
Posted by Karen Bell on Wednesday, October 19, 2011 at 9:26 AM
By Karen Bell / October 19, 2011
Comment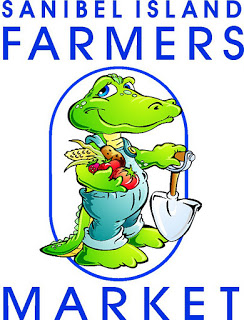 The Sanibel Island Farmers Market begins Sunday, November 6 at Sanibel City Hall, 800 Dunlop Road (Between the Library and BIG ARTS). The market will reoccur each Sunday from 8 a.m. until 1 p.m. through April 29th, 2012.
Market organizers Jean Baer and Betsy Ventura are happy to report that they have 30+ vendors participating this year. The expanded list of participants include baked goods, live plants, honey, pasta, cheese, sausages, fresh fish, fresh produce, organic veggies and many other good things that make a trip to the Sanibel Island Farmer's Market a delight. Jean and Betsy have worked hand in hand with the city to insure the Farmers Market remains true to its intent and offers high quality specialized items and caters to the needs of the community.
Sherrill Sims of The Bell Team (VIP Realty Group, Inc.) is a trusted resource in Sanibel Island Real Estate & Captiva Island Real Estate. To buy or sell, call Sherrill Sims & The Bell Team 866-472-7800/239-565-3815.