Sanibel Homeowners can Now Sign Their Kids Up for January Fun Days at the Rec Center
Posted by Holly Peeples on Wednesday, December 28, 2022 at 3:09:13 PM
By Holly Peeples / December 28, 2022
Comment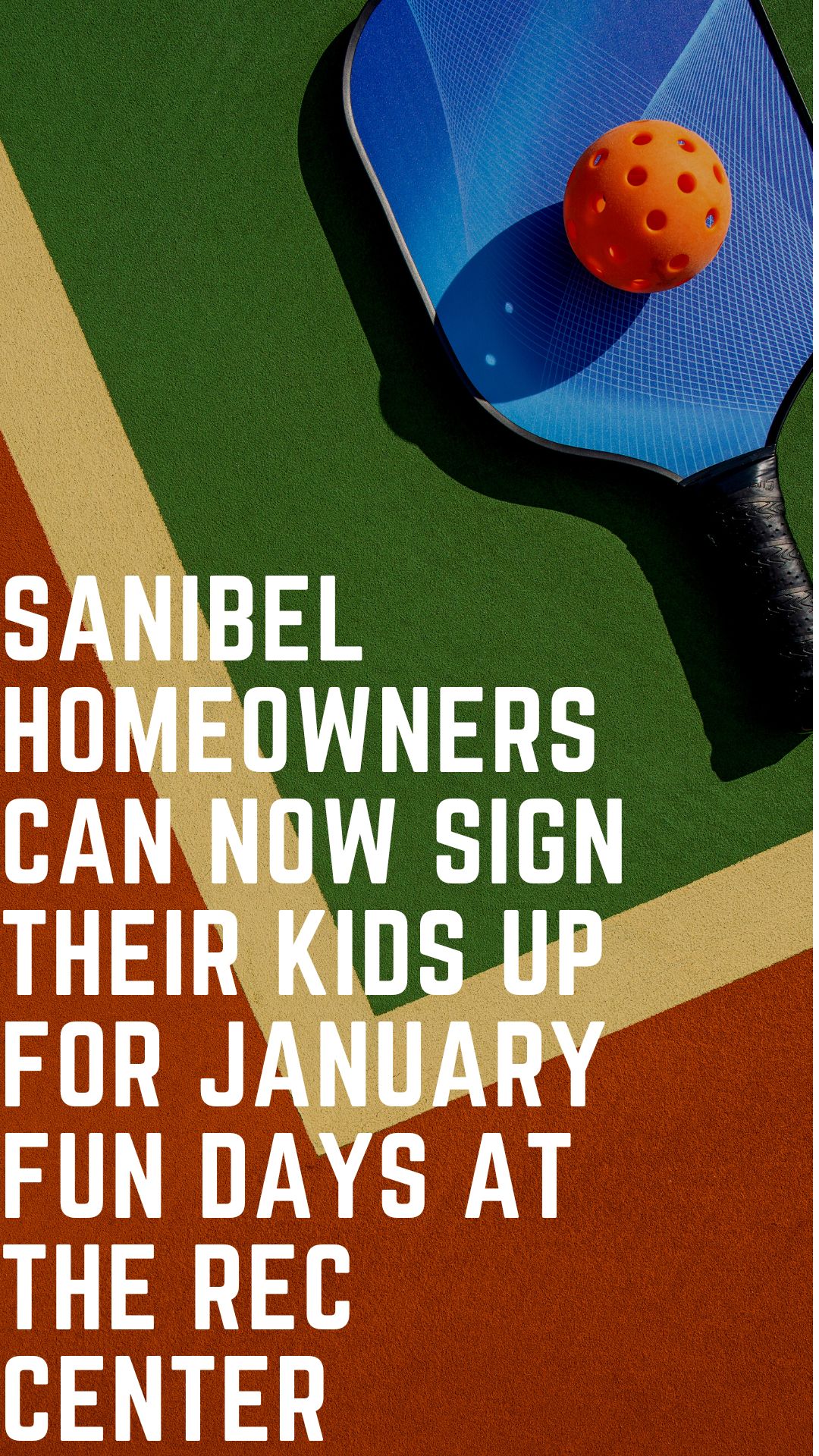 Getting back to a sense of somewhat normal everyday life on Sanibel Island after Hurricane Ian is important for all residents of the island both adults and children. One way to help your kids get back to everyday life when you live in Sanibel is to sign them up for fun programs where they can spend some time with other people their age.
If you live on Sanibel Island a great activity to sign your kids up for is the January Fun Days hosted by the Sanibel Island Recreation Center. The rec center recently opened up in November to help all residents of Sanibel Island come together and get back to daily activities as they recover from the hurricane. In addition to activities, the center also has space open for using free wifi and fitness rooms as well as the pickleball courts for pick-up games.
Information About January Fun Days at the Sanibel Rec Center
Registration is now open for January Fun Days at the rec center. Fun days will take place next week on the 3rd, 4th, 5th, and 6th of January at the actual Sanibel Island Rec Center. Each day has limited capacity and is available on a first come first serve basis. The activities are open to children in kindergarten through eighth grade. The cost per day is $30.50 for members and $40.75 for non-members.
Daily activities include craft projects, games, and swim time if the weather cooperates. Participants are advised to bring a water bottle, sack lunch, towel, sunscreen, and swim clothes. The activities begin at 8 am and end at 5 pm.
If you have questions you can call the center directly. The rec center is located at 3880 Sanibel Captiva Road. For more information on upcoming events, you can check out information about the latest offerings on the recreation center's Facebook page.
For more information about how Sanibel Island is recovering from Hurricane Ian you can check out the City of Sanibel Facebook page updates or you can go to the City of Sanibel website for up to date Huccisne Ian information.
If you have questions about the current real estate market on Sanibel and Captiva Island we are here to help you out. We have experienced Sanibel island real estate agents that make it our job to know all of the latest real estate information in the area. Please contact us anytime with your real estate questions or to get started with buying or selling Sanibel Island property.