Sanibel's Best Kayaking Spots
Posted by Holly Peeples on Monday, July 25, 2022 at 8:42 PM
By Holly Peeples / July 25, 2022
Comment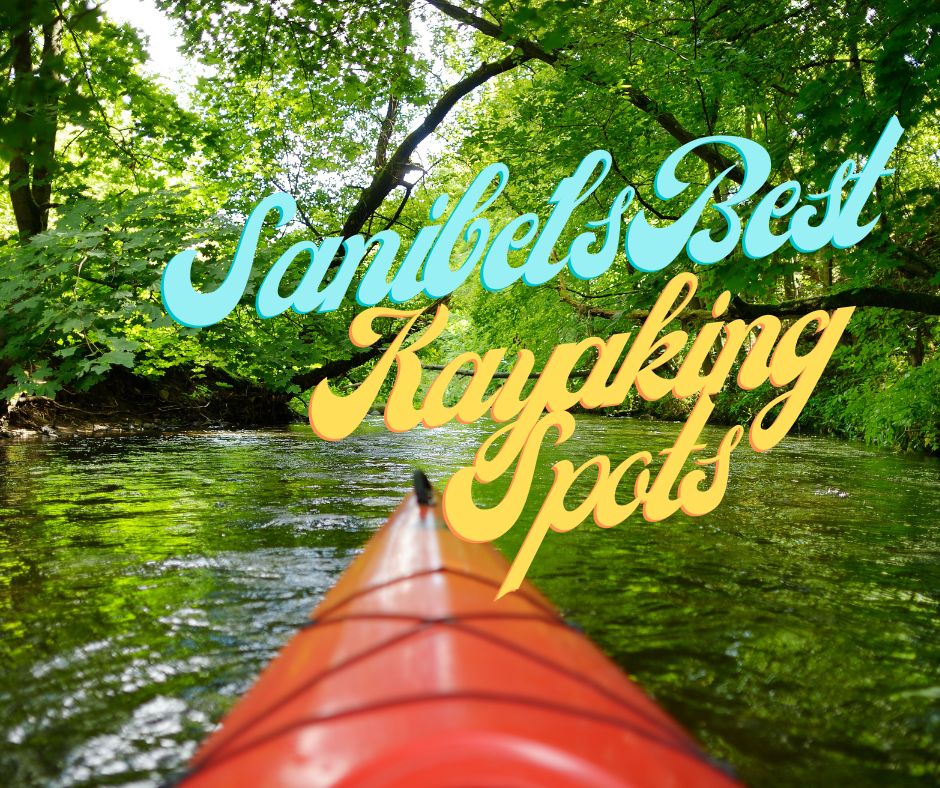 Sanibel and Captiva Island is one of the best places in the world for paddling. The waters around these islands have many quiet and beautiful spots perfect for watercraft without motors. Of course, the best areas for paddling are on the northern end of the island outside of the gulf waters.
Buck Key near Captiva Island
A great place to start this kayaking trip is from the area near Tween Waters inn on Captiva. If you do not have your own kayak you can easily rent one from Adventure Sea Wildlife Tours which is at the Tween Waters Inn. This starts you in the thick mangrove tunnels of the Buck Key kayak trail. The thick forest of mangroves will lead out and around to Buck Key.
The area has a rich history of being home to pioneers in the 19th century but is now uninhabited preserve land. This area is about 2 miles long parallel to Captiva Island. Most kayakers leaving from the Tween Waters can take the narrow kayak trail across the Buck Key. This trail crosses along an amazing lagoon and winds through a deeply shaded mangrove tunnel forest around to the other side of the island and into Pine Island Sound. After you reach Pine Island Sound the rest of the trail is about one hour looping around to the north and coming back to your starting point.
If you head south the trail is a little bit longer around Buck Key to Blind Pass and through the Roosevelt Canal between Captiva and Buck Key and back to your starting point. Heading south will take about three hours. If you are looking for an even longer kayak excursion you can continue to head south through Blind Pass and explore the mangrove islands one of them is Wulfert Key.
This is a fun trip full of wildlife but there is no place to rest on land so be prepared to stick in your kayak or wade in shallow waters for a rest.
Tarpon Bay starting from the Ding Darling Refuge
This may be the most popular kayak adventure on the island as many people love to utilize the wildlife refuge to put their kayaks in the water. There are many places to rent kayaks or if you bring your own and you can pay a small fee to drop your boat in at Tarpon Bay Explorers.
The most popular kayak trail is the Commodore Creek Trail which is very well marked and a great place for beginning kayakers. The trail takes you through mangroves with plenty of native birds and an occasional manatee sighting. The Commodore Creek Trail takes a very short amount of time and it's also good if you only have a small window for kayaking.
Paddling through the Sanibel Causeway
The Great Calusa Blueway Trail starts from the county park on the causeway or you can put your kayak in from the city of Sanibel boat ramp which is just east of the causeway. If you start from the base of the causeway it is a 2-mile paddle out to Tarpon Bay. When you're in Tarpon Bay you can kayak around the small mangrove islands of Ladyfinger Lake along the eastern edge.
Good information to know about kayaking on Sanibel Island
There are several different places to rent a kayak on the island including Adventure Sea Wildlife Tours at the Tween Waters Inn. There's also the Captiva Kayak Company at McCarthy's Marina. There is also Tarpon Bay Explorers inside the wildlife refuge.
If you have your own kayak you can launch for a small fee depending upon the area that you are choosing to kayak. Some launch fees can be as little as five dollars while others can be as much as $50. Sometimes even if you have your own kayak it may be more cost-friendly to rent one. Be aware that there are also parking fees for certain launch areas as well.
There is nothing like being on Sanibel and Captiva Island. For more information on available Sanibel Island real estate please contact us anytime.