Shelling is one of Sanibel island's Biggest Hobbies
Posted by Holly Peeples on Thursday, June 29, 2023 at 10:45 PM
By Holly Peeples / June 29, 2023
Comment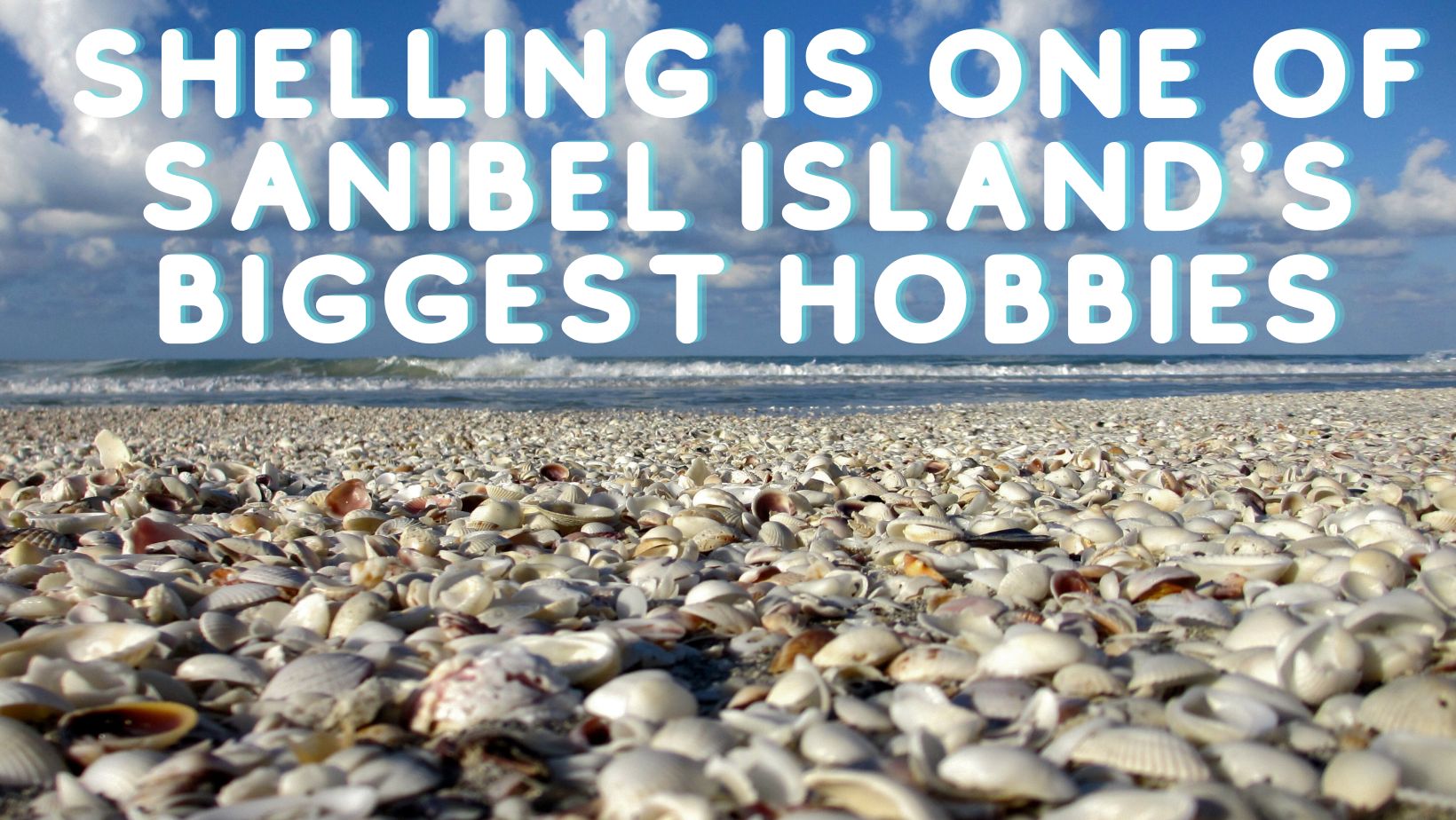 For several years Sanibel Island Florida has been known as the shelling capital of the world. Shelling is the act of walking Sanibel's pristine sandy beaches and looking for the most beautiful shells left behind by ocean life living in the water just off the shore. It is one of the most pleasant and relaxed activities to enjoy on Sanibel and as such has been a very big and borderline serious hobby of many people on the island for years. Sanibel Island is no general beachcombing destination when it comes to finding shells. You will find that people here take it to the next level and even pride themselves on finding rare shells you may not find anywhere else.
If you love the beach you will fall in love with Sanibel and fall in love with the beach even more when you experience the unique and fun opportunity for finding shells on the island beaches. It can be a fun way to get to know Sanibel when you just moved here and can also be a great way to bump into other shell hunters and make new friends in a relaxed atmosphere.
Here are some great tips for shell hunting success on Sanibel
Choosing a spot
One of the first things to decide on when going shelling is where you will do it. The spot you pick has a big impact on your success in finding the best and most unique shells. It's kind of like fishing. If you are searching for a certain type of shell the exact beach location on Sanibel you choose will increase your success of finding that shell type. Of course, you cannot go wrong on Sanibel Island to find great shells anywhere.
Bring along a few helpful tools
If you are just starting out and only plan to give shelling a shot for maybe half an hour or so just heading out to any beach and having the proper beach walking shoes on will be all the equipment you need. But if you plan to take it a bit more seriously and spend some good time searching for shells that you love it is a good idea to bring a few things to help you out.
This can include a bucket to hold the shells or even a net. Of course, you want to be wearing some good beachcombing shoes. Comfortable walking sandals are ideal for sandy wet climates as compared to tennis shoes that you don't want to get soggy. When you stay out longer you of course will want some sun protection like a nice wide-brimmed hat and some sunscreen. If you plan on digging a little bit you might want to bring something to help you grab shells from tight spots. And then there are snacks and water depending on your timeframe for being out on the beach. But it really is a pretty simple straightforward activity that doesn't require much.
Check to make sure your shell is not the home of a living creature
On Sanibel Island, and for a good reason, it is illegal to remove a living creature from the beach. If you are caught violating this law it can be up to a $500 fine or 60 days in jail as a first-time offense. Sanibel is highly protective of its natural ecosystem for a good reason. There are many amazing shells left behind naturally by wildlife that are prime for the picking just make sure as you were searching that you look carefully into your shell to make sure it is not currently the home for a living creature. It is not uncommon to find a shell that is still home to a shellfish if this happens just gently place it back down and move on to the next beautiful shell you find.
The time of day
You can find great shells any time of day on Sanibel Island beaches but there are some times that are a bit better for searching for shells than others. These times include early in the morning, when there is a low tide, and at night after the sun has gone down. Early in the morning, the visibility of shells is much better it is also much more enjoyable as the temperatures are cooler. Times of low tide give you more sand to look through to find shells. The best nighttime hours for looking at shells are during a full moon when there is plenty of light, cooler temperatures, and fewer people to bump into you.
Consider a shelling tour
Sanibel has such great shelling that there are some shelling tours offered in various areas around the island. This is a great way to learn about how shelling became popular and the different types of shells you can find as well as rare and valuable shells that are present on the island but may require a little more extra effort to find. Finding a shelling tour is as simple as sticking it in your web browser and discovering all of the different ones that pop up. Make sure to do your homework on showing tours that people have enjoyed the most on Sanibel before spending money on taking your tour.
Join the Shell Club or check out the Sanibel Shell Show
Yes, there is a club with over 300 members that are enthusiastic about its beachcombing and shell finding. They even put on a Shell Festival to showcase all of the amazing shell finds and sell many unique products. This is a great way to learn about the shells on the island from those people who have already fallen in love with the hobby of shelling.
There are many great things to get involved in on Sanibel Island to get to know the great warm community here and fall even more in love with moving here. If you are looking for a home in Sanibel please contact me I am here to make your Sanibel real estate purchase as stress-free as possible.