Six Months After the Hurricane, How is Sanibel Doing?
Posted by Holly Peeples on Thursday, March 30, 2023 at 2:27 PM
By Holly Peeples / March 30, 2023
Comment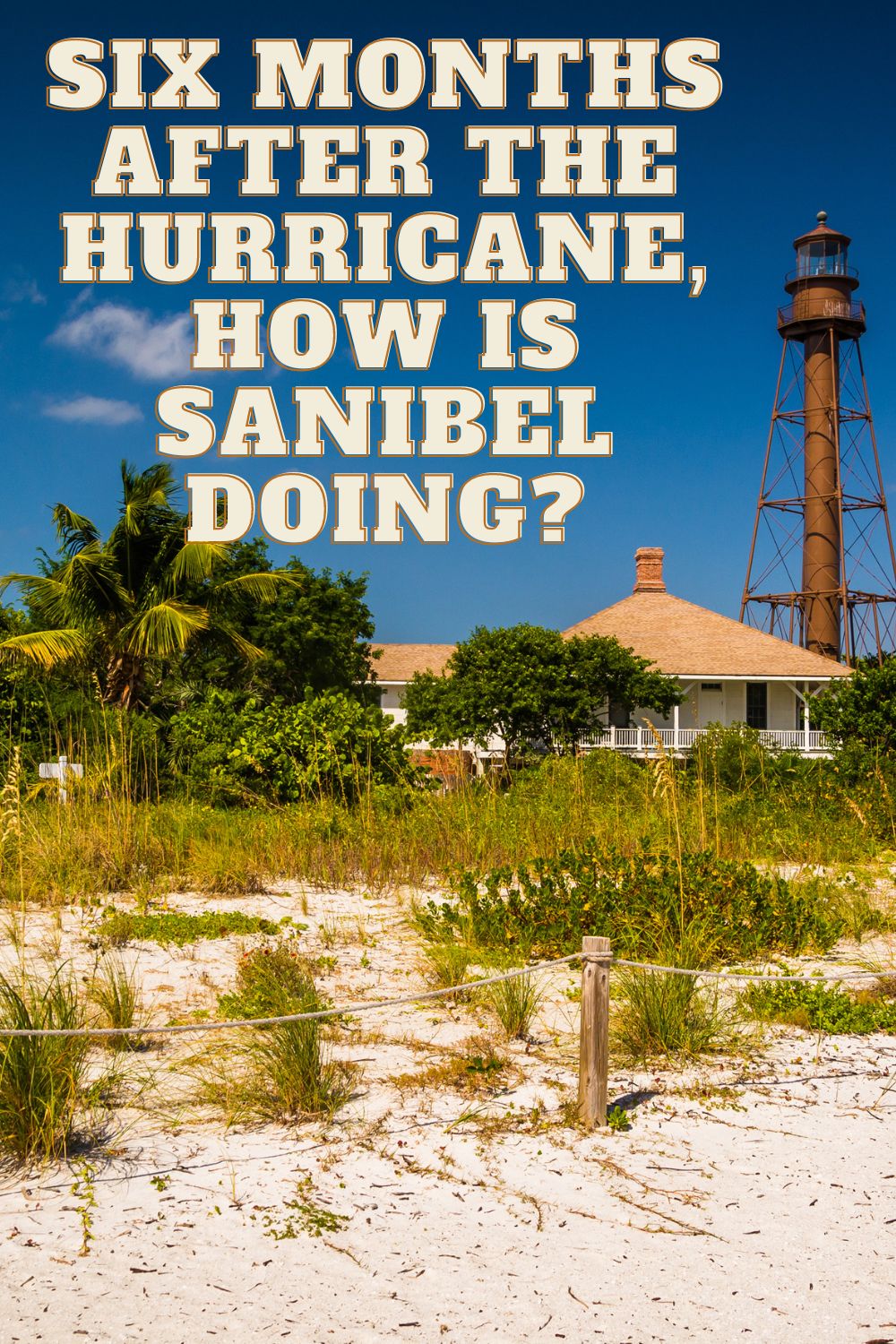 Not just for those who live on the island or have vacation properties on Sanibel but for the millions of people that love the small barrier island on the southwest coast of Florida, many are wondering how Sanibel is doing after reaching the official six-month post-hurricane mark.
Sanibel Island was hit hard in September 2022 by Hurricane Ian and has put in many efforts to clean the damage up and restore Sanibel better to how it was before the storm came through. Many areas of Sanibel were completely destroyed leaving a lot of work to be done. But just six months after the hurricane things have come back to life. There's so much to do but much has already been done.
The latest great and hopeful news is that the iconic and historic Sanibel island lighthouse is restored and functioning once again. The area where the lighthouse stood was one of those hit the hardest by the hurricane. This amazing Sanibel landmark weathered the storm only losing one of its four legs. That leg has now been repaired and the lighthouse is standing strong once again. The repair of the lighthouse is a continuing symbol of hope and positivity for all that know and love Sanibel. It is especially mood-lifting to those that live here full-time as it has been a historical icon on the island as far as anyone can remember.
The restoration is just another reminder that the people of Sanibel are strong and the community is dedicated to rebuilding and holding onto the hope that Sanibel will be functioning the way it once did just six months ago.
The status of hotels and resorts
According to a recent local news interview with Holly Gregory and Sanibel City Council member Holly Smith, the island has come a long way as far as business and resort restoration but there's still much work to do.
Prior to the storm, there were about 3000 lodging units available for those visiting Sanibel and Captiva islands. Currently, there are less than 200 available but they are here and they are working and that is good news. The first resort to open back up is also the oldest and longest-standing on Sanibel Island. It is the Island Inn. They are doing whatever they can to provide comfortable vacation amenities to those who love to come and vacation on Sanibel Island. The historic cottages at the end were leveled and washed away in the storm but the rooms they do have are up and running for guests to visit.
The Island Inn has been on Sanibel since 1895 and the cottages withstood several storms from the past but the last one with its 12-foot storm surge took every historic cottage down. So much of the nostalgia from the cabins is gone but memories still remain and so do the rooms from the main hotel building
Beaches
Not long ago many of the beaches and parking for beaches opened back up for visitors and residents to enjoy. Sanibel has long been famous as the shell capital of the world and beachcombers are happy to be back beach combing and finding some of the rarest and most beautiful shells on the planet. There are warnings of red tide safety to be aware of and a request to respect the still-recovering beach properties, mainly condo buildings along the water. But this is another bright spot of hope in the recovery of the island. The beaches are what drive people to the area.
Restaurants
A few of the restaurants on Sanibel Island and Captiva Island are back in business. Some restaurants are running at a limited capacity but offering comfort foods that many Sanibel Island residents have enjoyed and found helpful in remembering that things will someday be thriving again. Though some residents were cautious of the island being opened back up to visitors many of the local restaurant owners would love for those who live on the island and those who visit to come out and enjoy a meal to help support the local economy as it gets back up on its feet.
Real Estate
There were some properties that withstood the storm many of them were newer properties that adhered to the latest hurricane-building safety measures. Some of the older properties on the island saw extensive damaged or were completely flattened. Some property owners may be finding it difficult to restore older properties under the FEMA 50% rule. Many property owners love Sanibel and have plans to restore their properties and stick around. Some Sanibel property owners have decided that they will fix up their properties and sell them and some have decided to sell them as is. If you are hoping to purchase a dream property on Sanibel Island right now could be a time to do so.
If you have more questions about the real estate market on Sanibel Island or Captiva Island please contact us anytime. We are happy to answer all of your questions and help guide you in buying or selling Sanibel and Captiva properties.