Taking Care of Your Landscape After a Hurricane
Posted by Holly Peeples on Tuesday, March 7, 2023 at 2:02:05 PM
By Holly Peeples / March 7, 2023
Comment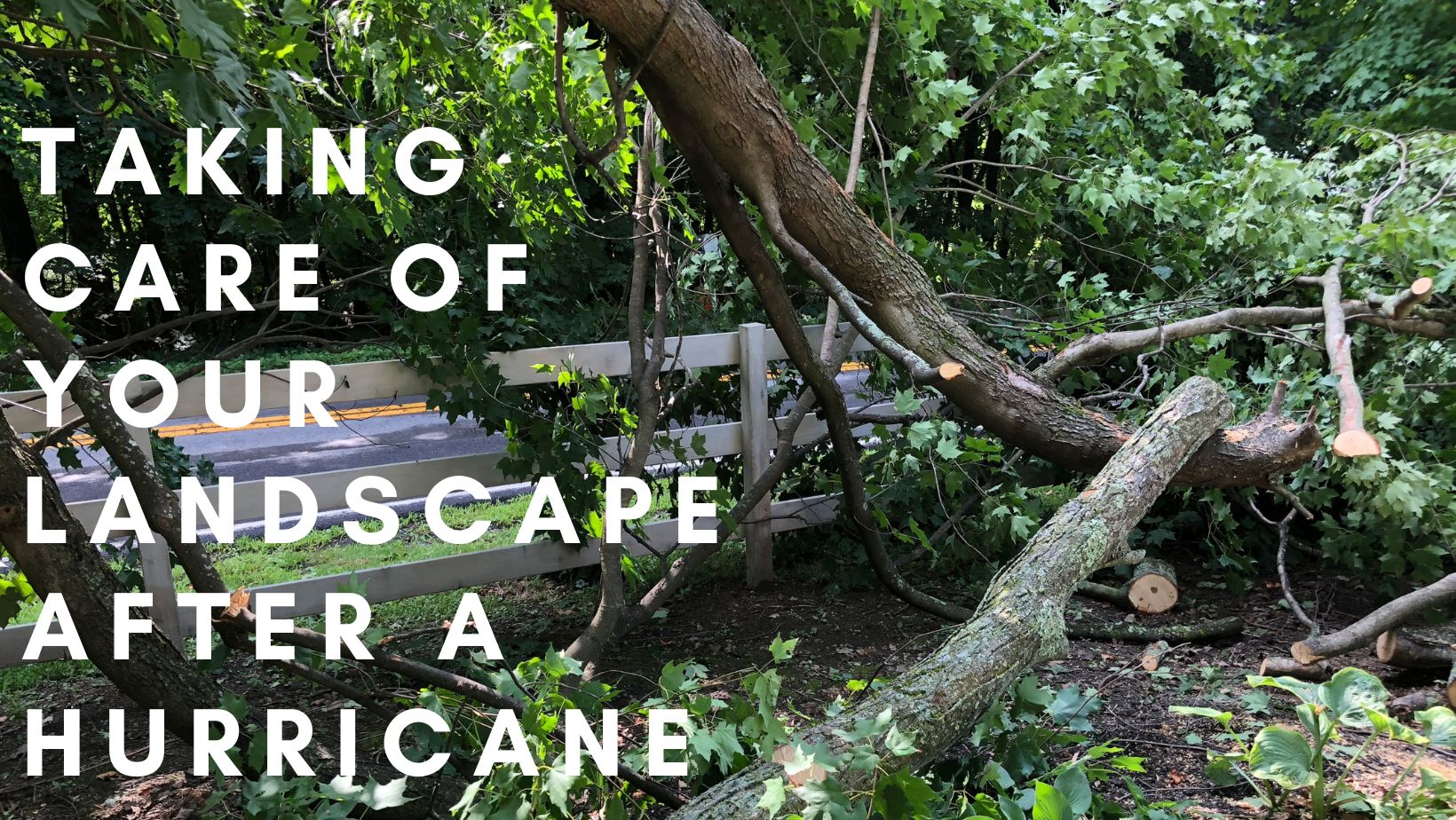 One of the areas of Sanibel Island properties that are hit the hardest after hurricanes is the landscaping. If you are in need of help getting your landscape in shape after hurricane Ian and preparing it to better stand up to another possible storm, read on.


Tips for Getting Your Sanibel Island Landscape in Shape After a Storm
First Assess Your Landscape
Most Sanibel properties are cleaned from debris now as the cut-off for landscape debris pickup has passed. But some Sanibel property owners have not yet returned to the island. The first thing to do is assess the damage and make a plan for removing the debris. Right now Sanibel owners removing debris will be responsible for taking debris to the proper place for disposal.
It is important to note that some wildlife may be hanging out in your debris and as you clean be mindful of what animals may have made a home in there. It is especially important to keep an eye out for any animals that may be dangerous when they feel their space is being encroached upon.
If there is an area that is hazardous make sure to post signage warning anyone that may enter the property to be mindful and careful. You may find that hiring professional landscapers to help you clean and maybe do some restoration help is worth the expense.
Pruning
Pruning trees and shrubs is the best post-hurricane care for your larger plants. Trees and shrubs often recover on their own, but a little help from some careful pruning to get them looking as best as possible can help them in their recovery efforts. If there is any stripped bark or damage your trees may need extra help. With this damage, you want to chisel the bark around the damaged area to form neat edges.
Perennials can recover as well with some helpful pruning. The best pruning practice for any perennial plants that are still standing is to take them back to the undamaged stems.
Plants that stand up to storms
If much of your landscaping has been damaged and you need to replant to get your yard back in shape there are some plants that withstand storms better than others. Some of the best plants for hurricane-prone areas include Yucca, Live Oak, ligustrum, Indian Hawthorne, Pittosporum, Cleyera, Palms, Camellia, Aucuba, and Holly.
For re-planting trees, it is best to choose trees that are saplings instead of in their maturity as they will grow a stronger root system in your soil. It is also a good idea to group plants especially small trees and shrubs into five or more as a group of plants is easier to maintain and will withstand stronger winds.
For more information on homes on Sanibel or Captiva Island please contact us anytime.