Techniques for Adding Luxury and Value to a Home
Posted by Holly Peeples on Monday, October 3, 2022 at 5:02 PM
By Holly Peeples / October 3, 2022
Comment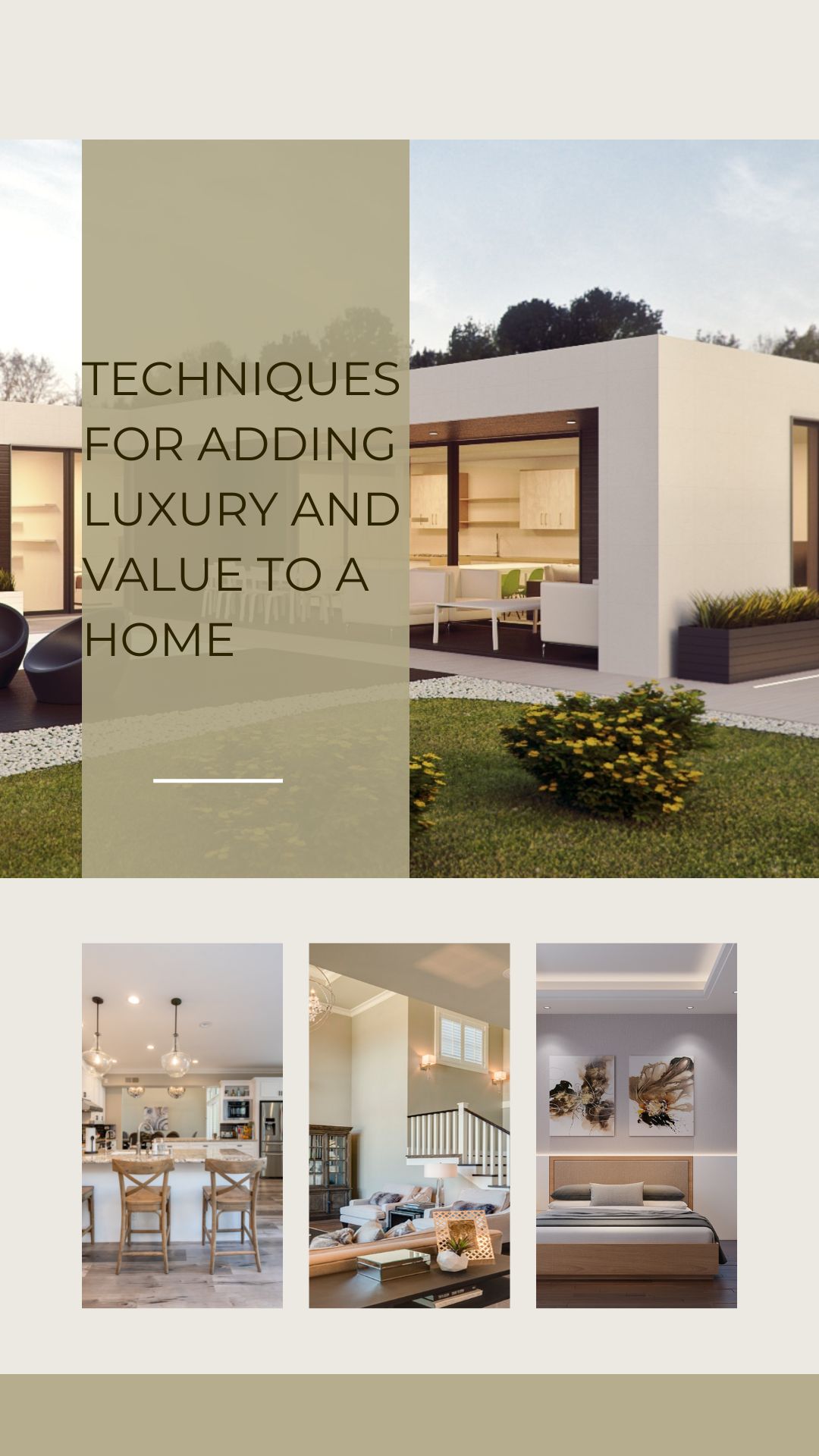 If you plan to sell your home in the next 5 to 10 years you might be looking for your best right moves when making renovations to your home. You want to make sure that you are improving the home for your everyday life but also thinking about what will increase value and still be desirable to future buyers.
Upgrading and adding luxury features is something that can benefit you now and later as you attract more potential buyers to your home with more appealing amenities. But you want to make sure that you are not over-personalizing your home or over-upgrading so that it ends up making your selling efforts more unique and difficult.
From simple hardware upgrades to a full room overhaul there are many options you have to make your home more luxurious and desirable to both you and any future buyer. Here are some tips for adding luxury to your home that also add value when it comes time to sell.
Switch out knobs, faucets, pulls, and handles
Switching out the hardware and fixtures in your home for updated new ones is something that does not seem like it would make a huge difference but it truly does. The simple act of purchasing a new faucet or updated hardware for cabinets or even a door knob can seemingly give each of these items a whole new makeover. What is even better is that it is relatively low cost as compared to other things that can be done.
Adding livable square feet
More usable and livable square feet is a bonus to anyone and is seen as incredibly valuable to potential buyers. It is something that anyone is willing to pay extra cash for this is why homes with larger square footage are more expensive. But to add square footage to your home it has to make sense for the overall flow and function of the complete floor plan it has to be usable space that functions well.
Some of the most useful extra square footage comes in the form of a larger kitchen, an extra bedroom, or a finished basement.
Give the kitchen a makeover
You've probably heard it said that the kitchen is the heart of the home and that kitchens sell homes this is very true. For a long time, kitchens have been buyers' most focused room in a home. It is nice that you do not have to completely overhaul the kitchen to make it better and more appealing. If your kitchen has a good flow and layout sometimes all it takes is simply updating and upgrading some of the finish items like cabinet doors and countertops. An up-to-date kitchen that needs no work is a huge bonus to potential buyers.
Landscaping
It may not seem like the yard has much of a pull in the overall desirability of your home. After all, people are purchasing the home and not necessarily interested in the yard quite as much, right? In all actuality, outdoor spaces have become more and more important to homebuyers. Adding curb appeal and making the landscaping more attractive is only seen as very impressive by potential buyers.
Being able to enjoy the outdoor spaces around a home is almost seen as more usable square footage. A yard that lacks in design is seen as a project to many buyers and can result in some walking onto the next property.
These are just a few ways in which you can add some desirable luxury to your home and help to add value when it's time to sell it. If you are considering selling your home and are wondering what you can do to help it sell for top dollar please contact us anytime.
We are here to help you sell your Captiva/Sanibel Island home or find the perfect Island home that you love.