The Benefits of Selling a Sanibel Home When Inventory is Low
Posted by Holly Peeples on Wednesday, November 8, 2023 at 9:56 AM
By Holly Peeples / November 8, 2023
Comment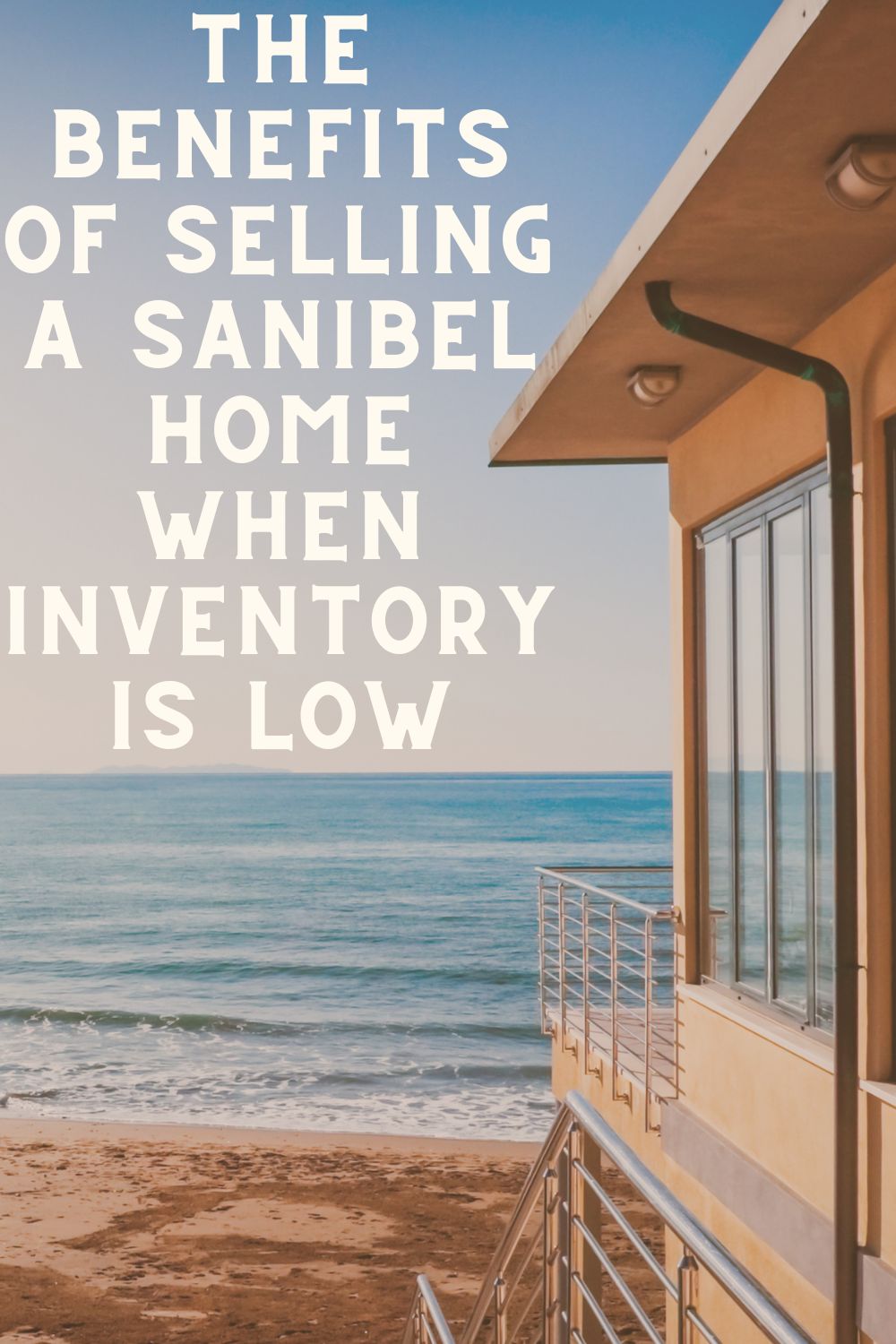 If you are considering selling your Sanibel home you are probably wondering if the current market conditions can help you to fulfill your wants and needs in the success of your home sale. The good news for Sanibel home sellers currently is that the inventory remains low across the country and this can be beneficial to you. Here's how.
Benefits of Selling a Sanibel Home During Low Inventory
When it comes to selling any type of product the product will sell more successfully if there is a high demand for it. An added level of success is if the high-demand product has a limited supply and is hard for everyone to purchase. This is what is currently happening in the housing market around the nation for the last few years. An increase in mortgage rates has put a dent in things, but a continued low inventory of homes available continues to drive a seller's market here in Sanibel and across the country.
A seller's market is a real estate term used to describe current real estate market conditions that give home sellers more negotiating power than home buyers. Basically, when homes are in high demand sellers have a bit more leverage in the sale process.
The Current State of Home Inventory
Looking at the month of September for three years prior to the pandemic (when the housing market made a huge inventory change that began with plummeting mortgage rates) the story of how low inventory actually really is, is quite different. In September of 2017, the nation had an inventory of 1,307,960 homes listed for sale. In September of 2018, the number was almost as high at 1,301,421 homes for sale. In 2019 the home inventory took a dip to 1,224,596. That slight decline was still nothing like the number of homes listed for sale this year. The number of homes listed for sale in September 2023 was just 701,816, which is a huge drop in inventory.
What Low Inventory Means for Sanibel Home Sellers
Sanibel home buyers do not have the selection choices they did just a handful of years ago. With fewer homes for a continued large number of interested buyers, home sellers can sell your homes successfully when they are priced at the property's fair market value and marketed well with the help of a local experienced real estate agent. Home prices continue to increase because home value is sustained with the demand for homes. Though mortgage rates remain higher than many people would like, homes are still receiving multiple offers.
Research shared from the Confidence Index compiled by the National Association of Realtors shows that 69% of homes for sale in September sold in less than a month and the the average number of offers homes are receiving today is 2.6. Realtor.com shared that homes listed at the right price spent two weeks less listed for sale than the average for 2017 to 2019.
When a new Sanibel Island home is listed for sale buyers are eager to check it out, especially those that have had to extend their search criteria and have been looking for just the right Sanibel Island home much longer than they anticipated having to shop before finding a home they want to invest a large sum of money in.
If you are considering selling your home but have questions about the profit you could make on the sale and how long it would take to get your home sold I am here to help. I am a local Sanibel Island real estate agent here to help you successfully market your home. Contact me any time for any Sanibel Island real estate needs.