The Best Paint Colors to Use in Rooms with Very Little Light
Posted by Holly Peeples on Monday, August 1, 2022 at 5:42 PM
By Holly Peeples / August 1, 2022
Comment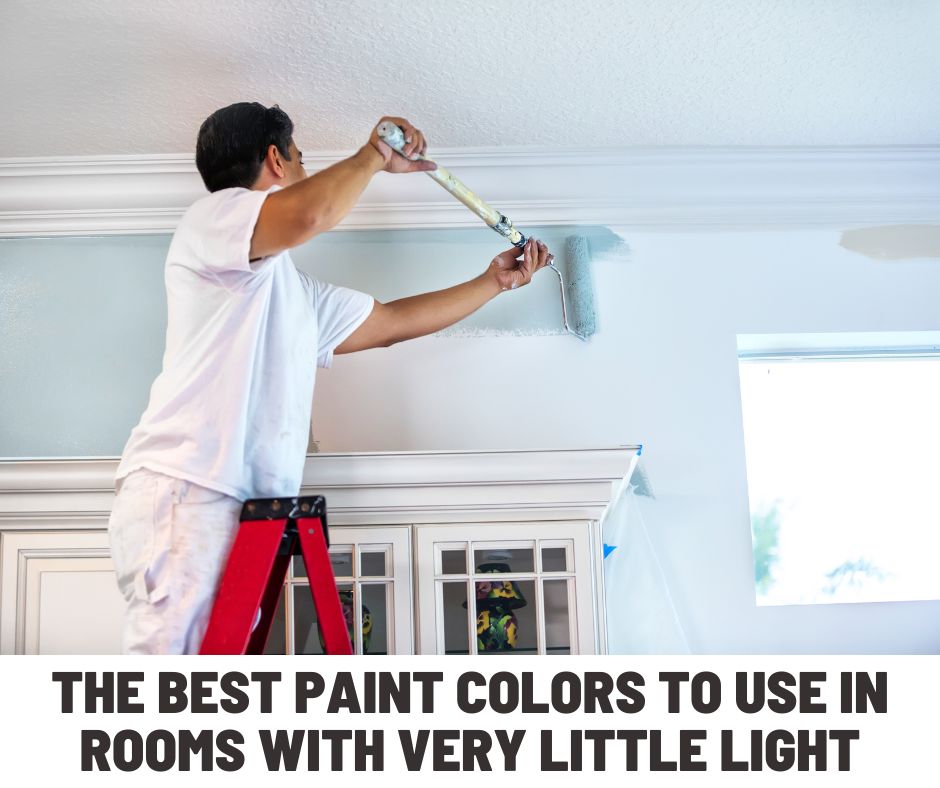 True paint color and an overall decorative color scheme for a room can be overwhelming enough. And once you decide on a color or a color palette it can still be hard to choose an exact paint color with the thousands of options found at the home-improvement store.
And if your space is low on natural light it can seem like an even bigger challenge. But there are some colors that you can use to make a room feel lighter, brighter, larger, and more inviting.
Here are the best paint colors to use in rooms with little natural light
Pale Yellow
No better way to create an illusion of more natural light than to use the color of the sunshine itself. The light buttery hues of a pale yellow paint shade will reflect artificial light around the room without overpowering a space. Make sure you are using a pale just barely there yellow as a bolder shade of yellow could feel like too much in the room. Some great partners for pale yellow paint include white woodwork or warm-tone wood.
Chocolate brown
This may seem a little surprising as richer shades automatically make one think that it will make the room dark. But chocolate brown is warm and inviting and makes a space feel cozy. It is also easy to bring in decorations and lighter colors that will instantly pop against the paint on the walls. Chocolate brown walls work well with pale carpet colors and white wood furniture to keep the warm feeling and not feel like you are in an overly dark space.
Related: 15 Top Paint Color Trends to Keep on Your Radar for 2022
Powder Blue
Powder blue is so stunning in beach homes as it mimics the skies outside. A light shade of blue is timeless and can bring a bright and airy feeling to even the darkest of corners. It is even better when paired with crisp white details and dark wood. Using this color is very easy in beach homes as it is one of the most substantial colors in a beach palette.
Gray
More than just that popular color everyone had to have in their home after watching that show about a married couple from Texas that fixes up homes. It has become popular because it works in pretty much any room. and you can bring in almost any color pallet and it works with it. It also helps to make rooms feel more spacious and bright when you pick lighter shades.
Ocher
This may not be the most widely known of color names, but it is gaining recognition. You may know it better as wheat or khaki or maybe even sand. This is a golden hue that is reminiscent of wheat fields. It works well in dark rooms with its warm gold undertones to bring light back into the room. Use semi-gloss white paint on trim work to add even more light and shine to a space.
There are many amazing colors that can bring light into a space that has very little natural light flooding into it. If you are listing your home for sale it is best to stick with neutral ones that will not scare off a buyer. Color is making a comeback as far as trends go but use it carefully in space when listing a home for sale. The best strategy is to ask your real estate agent for their input.
For more information on selling a home on Sanibel Island please contact us any time.