The Captiva Island Library will Offer New Free Virtual Programs
Posted by Holly Peeples on Thursday, May 11, 2023 at 7:14 PM
By Holly Peeples / May 11, 2023
Comment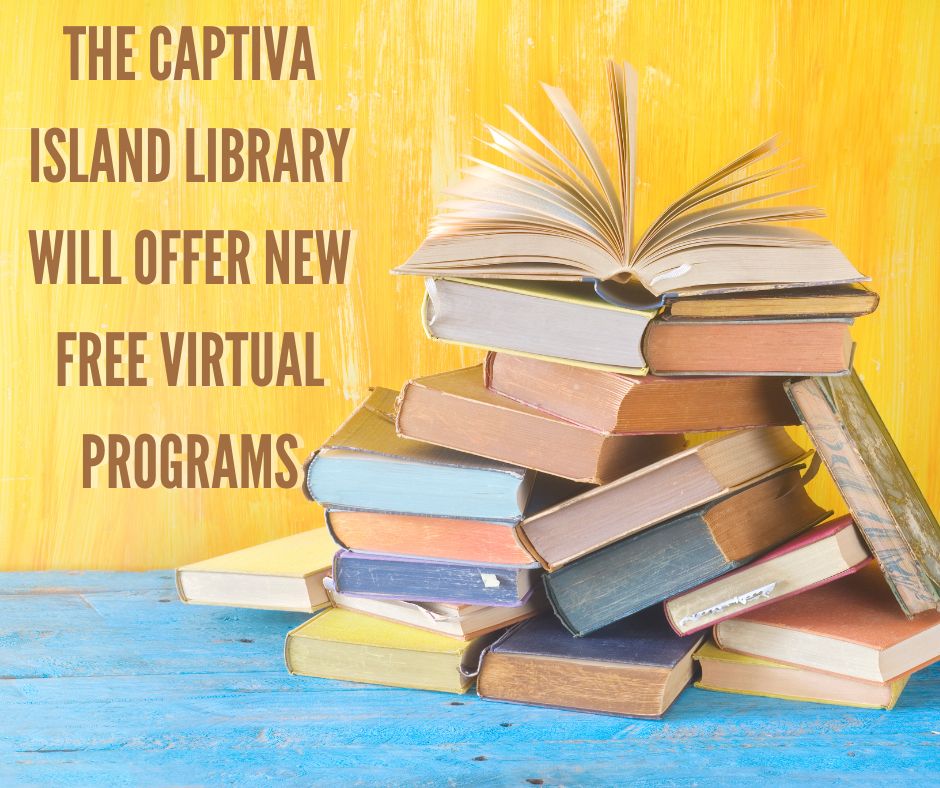 There are many things to fall in love with when living on Captiva Island or purchasing a vacation home to return to year after year. As you spend more time on Captiva Island whether you live here year-round or frequently visit you may begin to wonder about finding hidden gem activities to help you get involved in the community. There are many great activities to discover when living on Captiva Island one of them is taking advantage of the Captiva Memorial Library.
The Lee County Library System oversees all the public libraries in the Lee County area including the Captiva Memorial Library. Currently, the Lee County Library System has announced that it will be offering a new virtual program that will be free. There are two different free virtual offerings for adults happening this week and next week.
Upcoming Free Virtual Programs Through the Captiva Memorial Library
Online Spanish Conversation Club on Wednesday, May 10
This is a fun class for anyone that has taken a Spanish class and would love to get some more time actually speaking the Spanish language they have learned to help retain their knowledge and improve their Spanish-speaking abilities. The best way to improve fluency in a foreign language is to hold a conversation with another Spanish-speaking individual. For this purpose, the public library is offering the Spanish Conversation Club at 6 PM on May 10.
Come enjoy the conversation in all Spanish which will include topics from current events to everyday situations. It is recommended that you have intermediate to advanced Spanish speaking skills to receive the most from the session but there is no prerequisite to joining the conversation. This is a program that will be put on in partnership with the School District of Lee County's Adult and Career Education Program. It is recommended that you register in advance.
The Online Wellness Book Club on Tuesday, May 16
The book club has a monthly topic and this month's topic is mental health. The online club will feature a variety of books related to the focus topic. There will be guest panelists that will share expertise and participate in the discussion of the featured books. Those participating in the book club are also encouraged to share any books that they have read related to the focus topic for the meeting. It is suggested that you register anytime before the class begins at 12:30 PM.
How To Register for These Free Virtual Online Offerings
You can register to participate in either of these events to get better involved in the community of Captiva Island through the Captiva Memorial Library programs at the Lee County Library system website. The web address to sign up for virtual programs for the Lee County Library System is leelibrary.librarymarket.com
There is also a wide range of things available for community members on the www.leelibrary.net website in addition to being able to register for these free online events. You can download books, stream videos, and find much more online content and information about library programs here.
Captiva Memorial Library Hours
The Captiva Memorial Library is located at 11560 Chapin Ln. in Captiva. It is open on Mondays Wednesdays and Fridays from 10 AM to 12:30 PM and from 1 PM to 4 PM. The library is often closed during most federal holidays and will be closed on Monday, May 29 in observance of Memorial Day. You can also call the library for more information about any program offerings at 239–553–4890.
A great way to acclimate to living in a new area is to learn as much about it as possible and get involved in activities you love. It helps you to meet new people and enrich your life at the same time. Living on Captiva Island is a dream come true and you will love it all the more finding activities you enjoy and people to enjoy them with.
For more information on Captiva Island real estate and Sanibel real estate please contact us anytime.