The Importance of a Home Inspection on an As-Is Florida Property
Posted by Holly Peeples on Monday, January 9, 2023 at 4:59:21 PM
By Holly Peeples / January 9, 2023
Comment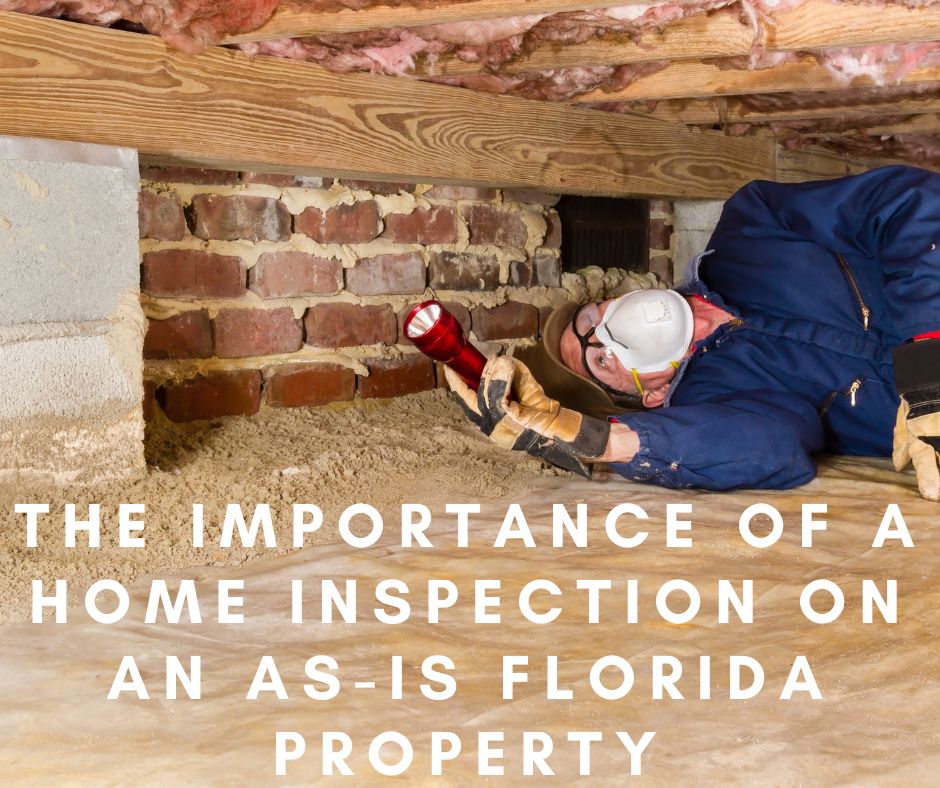 With many homes on Sanibel Island still recovering from the effects of hurricane Ian some homeowners have ultimately decided to go ahead and sell their home as it is because they are finding themselves unable to restore their property. This has piqued the interest of several buyers hoping to purchase a dream property on the island at a more affordable price point.
In fact, you will find all over Florida in the areas that were hit significantly by the hurricane that there are a few properties being sold as is. This means that the home will be sold with the understanding that there are major repairs needed but there will be no expectation of the property owner to fix up or give a discount on the price for this work as the listing price has already been lowered to account for this. So this means that the buyer will be purchasing the property well aware that the home is in disrepair.
Buying a home as is can save you a large amount of money off of a typical fair market value sticker price. Still, some buyers, unfortunately, make the mistake of not having a professional inspector look over the property before purchase. They believe that it is unnecessary since the purchase of the home will not bring any negotiations on a lower price tag or fixing certain items. Even if nothing will be changed or repaired before taking ownership of the property it is still very smart to have a professional inspection performed.
Reasons for having a professional inspection performed on an as-is property
It will give you better insight into the actual condition
Even if you are in the business of contracting work yourself or are an investor that has previously fixed up homes there is still a lot that you may not find going into the home and just taking the initial walk-through tour. It is always a good idea to get a very good idea of what work needs to be done on the home before purchasing the home to ensure that you can take on this amount of work and have the proper funds for it. A professional inspector can help you to dig into things and get a better idea of what the repairs could actually cost you and how long they would take. They could also help uncover some things you may never realize were there until getting further into a project and realizing your budget just became twice what it was.
It may still be required by the lender
Often when purchasing a home as is people use a cash offer but sometimes buyers looking to purchase a home at a lesser price point will mortgage the purchase. Often with the purchase of an as-is property through a mortgage loan the lender will require a larger down payment and will most likely require a professional inspection as this is a higher risk to loan money. They want to ensure that they are not making too big of a risk by lending a large sum of money on a property in distress.
Even if you are purchasing a home fully aware that no repairs will be made and no negotiations will take place to make repairs it is still a smart plan to have an inspection conducted on the property.
For more information on Sanibel Island real estate please contact us anytime.