The Pros and Cons of Buying a Vacation Home in a Sanibel Resort Community
Posted by Holly Peeples on Thursday, October 26, 2023 at 9:05 PM
By Holly Peeples / October 26, 2023
Comment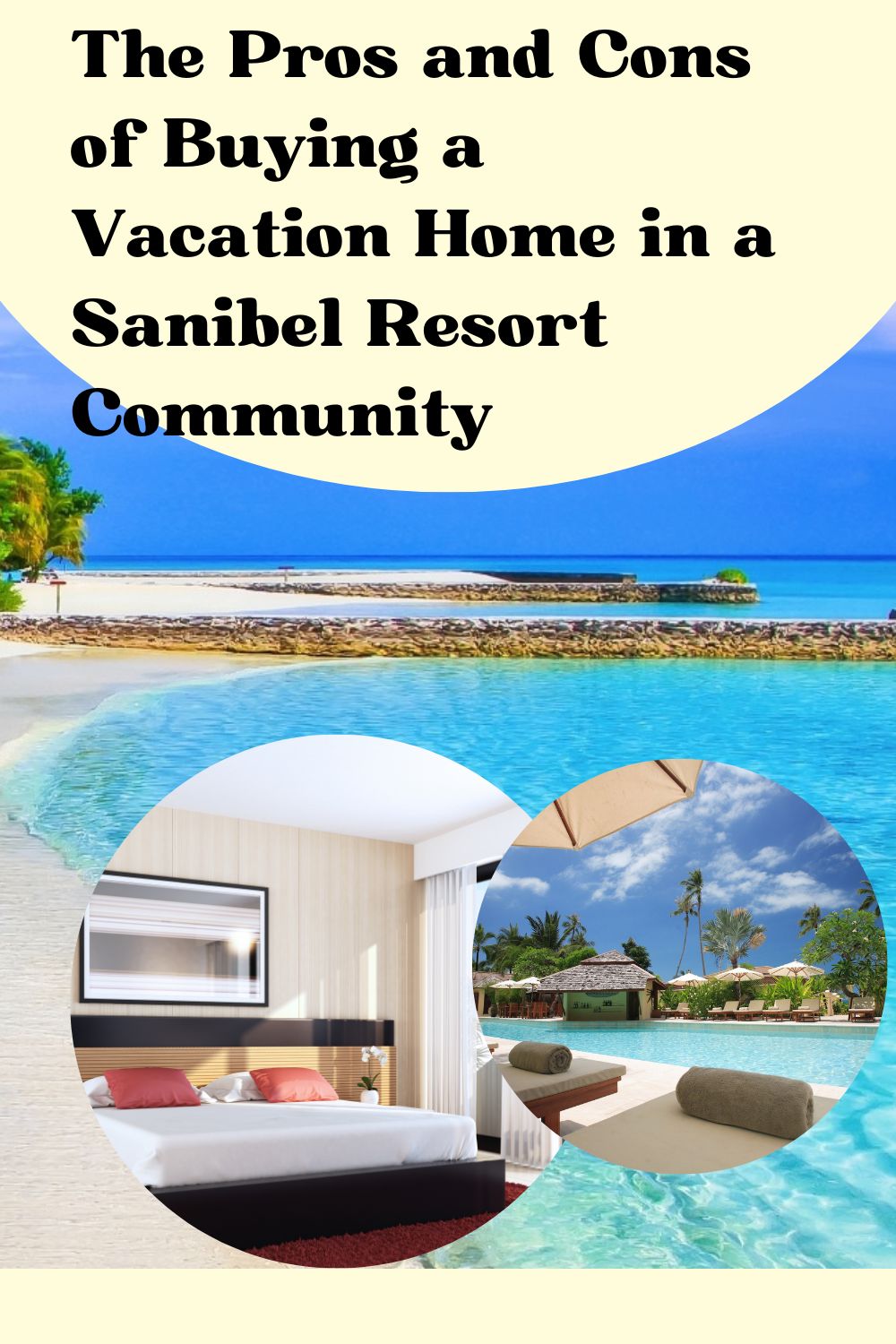 Sanibel and Captiva islands have long been a premier vacation destination. The two islands see a significant population increase during peak times of the year. This is because there are many vacation properties on these seemingly oasis-like islands just off the southern coast of Florida. Some of the vacation properties on Sanibel and Captiva are within resorts that have hotel-like amenities. If you are considering the purchase of the ideal vacation property on the islands you may have wondered if purchasing a vacation property within a resort is a good idea.
The ultimate answer to this question really depends upon the type of vacation property that is perfect for your personal vacation preferences. To find out more about what it is like to purchase a vacation property within a resort community read on.
What is a resort community?
On Sanibel and Captiva islands there are many great resorts and some of these offer accommodations beyond the standard hotel room. Rather than offer a timeshare property they allow for the purchase of a portion of the condos or townhomes within the resort to be owned by vacation property owners.
The biggest perk of purchasing a vacation property within an established resort is the ability to utilize the resort amenities. Many times this can be items like fitness centers and swimming pools or a private beach space. It often gives homeowners the ability to vacation with extra activities right at their back door that are maintained by the ownership or management property of the resort.
Pros of purchasing vacation properties within resort communities
Retain value
A property within a resort community is often kept to a higher level of quality and maintenance to keep the property uniform with the rest of the resort. In addition to being better maintained, there are also often more usable amenities. Both of these items help a property to maintain a higher market value as compared to a vacation property that is in another type of multi-family housing setup or stands all by itself as a single-family property. When selling the vacation property often the owner is able to sell at a higher market value.
Added services
Often resort properties will come with added services you cannot get in other vacation homes. The exact services offered will of course vary from community to community. Some resort communities offer the ability to use their rental management services if you decide to have other people rent your property when you are not vacationing. This can be a very helpful way to offset the cost of your vacation property. Other resorts may offer concierge-style services or the ability to hire out their maintenance and cleaning services. These added services can be a bit more costly than finding your own but are less stressful and easier to deal with.
Rental opportunity
Many times vacation properties within established resorts will allow vacation homeowners to rent out their property to other Sanibel and Captiva vacationers. It is a good idea to make sure you know all of the parameters around renting out your property to a third party but it is a great way to help offset some of your investment cost in your vacation home.
Cons of purchasing in a vacation resort
Higher price tag
Because vacation properties within established resort communities offer more services and amenities they most often come with a higher price tag as compared to other types of properties or to purchasing a single-family property that you use as your second home. For some people, this cost is much more than they feel there is benefit. For others, they find that the added cost is well worth the coverage of added service and community amenities.
More restrictions
Because a resort community has a level of service and expected quality to maintain for their frequent resort customers these properties can come with added restrictions for owning a property. It is always in a homebuyer's best interest to discover all of the covenants, codes, and restrictions for purchasing a property within the resort. Some home buyers may find that the expectations are too much to contend with. Other homeowners may find that the restrictions are necessary guidance to keep amenities in their best shape and properties at their highest value.
If you are searching for a vacation home on Sanibel or Captiva Island please contact me. I am highly knowledgeable in all Sanibel real estate and I am happy to help you find the perfect type of vacation property on the islands. There are many amazing properties to choose from on both Sanibel and Captiva.