The Sanibel Causeway is Opening Back Up
Posted by Holly Peeples on Wednesday, October 12, 2022 at 8:16 PM
By Holly Peeples / October 12, 2022
Comment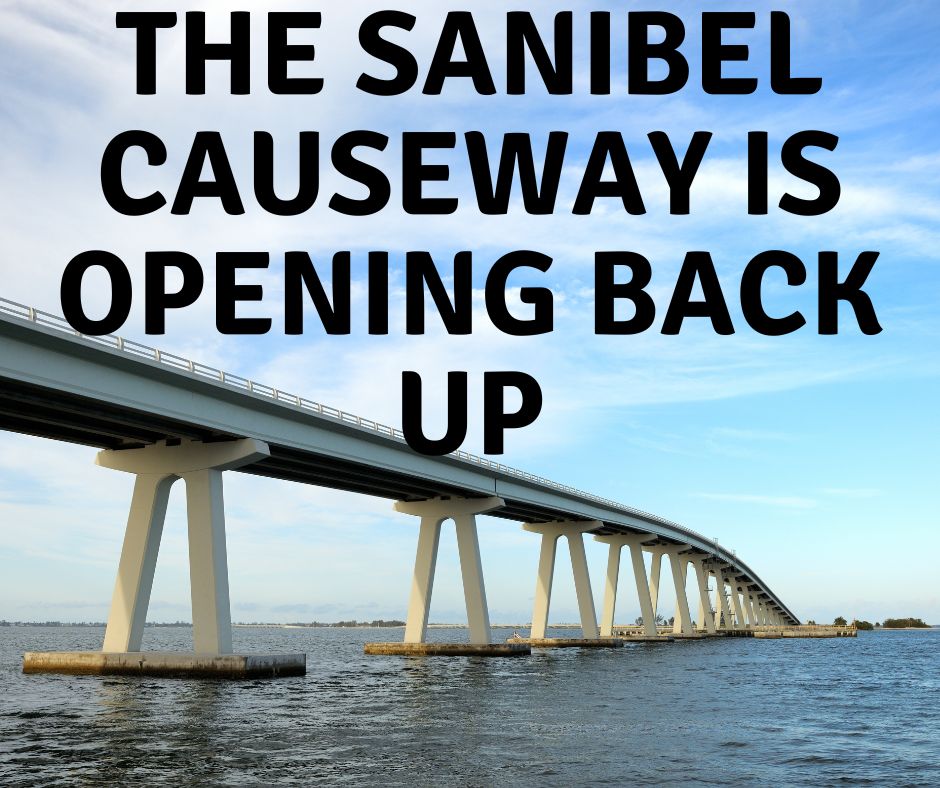 Just yesterday on October 11, 2022, a convoy of trucks crossed the Sanibel Causeway bringing help and hope to Sanibel Island after the effects of hurricane Ian. Florida Governor Ron DeSantis was present announcing that the causeway has been opened up to emergency vehicles and will be officially open for civilian use as soon as October 21.
This is amazing news as the convoy of trucks has officially crossed the Sanibel Causeway ahead of schedule. Though the trucks are able to cross the causeway is not yet fully open for civilian traffic as more repairs need to be made to ensure its complete safety for civilian travel.
Yesterday around 200 bucket trucks and two tractor-trailers traveled across the causeway along with many other vehicles to bring much-needed repairs for vehicle access to the island as well as help to the rest of the island to restore power and work on infrastructure.
Prior to the causeway being fixed, the only access to Sanibel Island was by boat or by being airlifted onto the island. Many electrical workers and utility workers arrived on Sanibel Island before the causeway was repaired with the help of aircraft. Many first responders came to the island by boat to help locate anyone that stayed behind during the storm as well as help government officials get back to the island to help get things moving for storm cleanup.
The ability for help equipment to travel across the causeway is huge as there's only so much that can be done with the help of helicopters and barges according to Governor DeSantis. The governor and the rest of the government of the state of Florida are doing all that they can to help ensure Sanibel gets up on its feet again as well as other areas of Florida hit hard by the hurricane.
The Sanibel Causeway sustained significant damage in three areas as the hurricane made its way through southwest Florida. Governor DeSantis was joined by the Florida Division of Emergency Management Director Kevin Guthrie and the Florida Department of Transportation Secretary Jared Perdue in his announcement just days ago about the causeway. You can watch the full press conference about the causeway at WINK online news
If you are curious about what is going on in the city of Sanibel as far as restoration efforts around the island you can check out the City of Sanibel Facebook page for the latest information and updates.
If you have any real-estate-related questions we are here to help in any way that we can. Please contact us anytime. We are local Sanibel Island real estate agents with expertise in island real estate.