The Shipyard Restaurant is Opening on Captiva
Posted by Holly Peeples on Saturday, June 3, 2023 at 3:26 PM
By Holly Peeples / June 3, 2023
Comment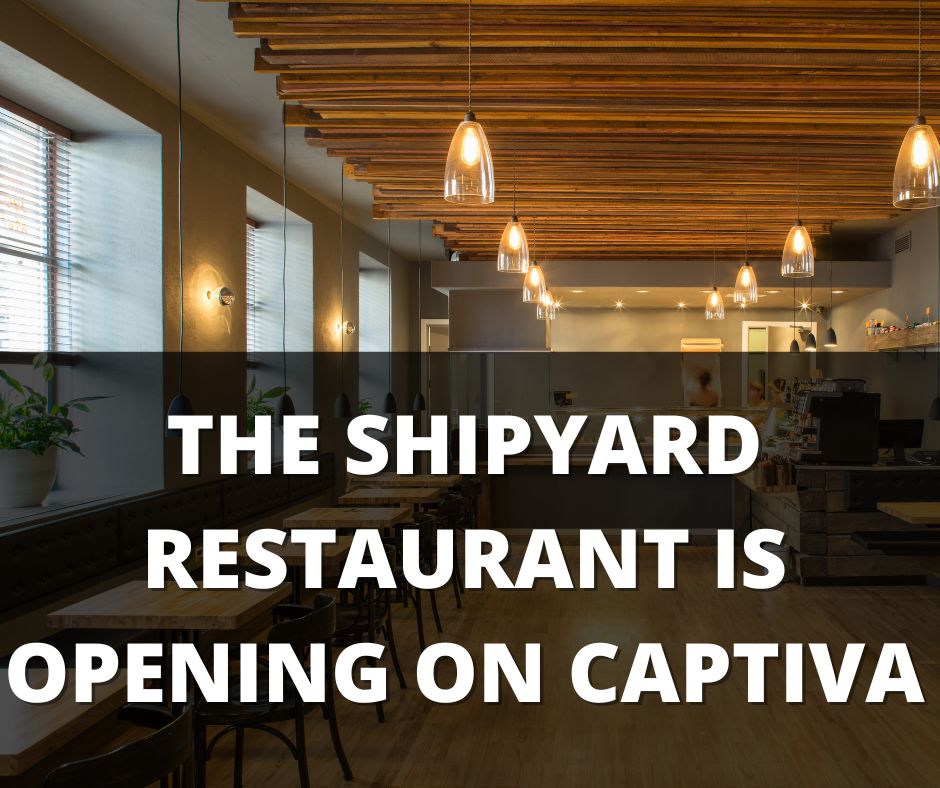 The Sanibel and Captiva Island Chamber of Commerce has recently announced that the Shipyard Restaurant is now open at the 'Tween Waters Island Resort and Spa on Captiva Island. The opening of this restaurant has been long awaited and a bit delayed after last year's hurricane. This is the first of two restaurants set to open at the resort this year.
The restaurant opened May 15th, 2023 in a prime spot on the Gulf of Mexico offering the most breathtaking views. The decor is full of nautical nostalgia giving nods to Captiva and Sanibel's rich history including tributes to Florida's older fishing and boating days. The shipyard will be open for breakfast from 7:30 AM to 11 AM every day. It will be open for lunch from 11:30 AM to 2 PM every day. It will be open for lite bites/appetizers from 2 PM to 5 PM every day. Dinner will be served daily at the Shipyard from 5 PM to 10 PM daily. There are no reservations needed to get into the restaurant and the public is welcome to come and enjoy any time.
The Shipyard menu was carefully put together by co-executive chefs Greg Nelson and John Feagins. They have put together a collection of appetizers, soups, sandwiches, salads, tacos, burgers, seafood, and more. In addition to the great food will be a wide selection of libations including signature cocktails, private label Shipyard branded whiskey, and Captiva Blonde on tap which is the official beer of Sanibel Captiva Beach Resorts.
Here is What Doug Babcock, President and Chief Executive Officer of Sanibel Captiva Beach Resorts had to say about the new restaurant:
"I'm amazed at the outstanding performance and professionalism of our many teams to make Shipyard Restaurant a reality, given what we've all been through since the end of September. 'Tween Waters remains, even after seven months, the only full-service resort on the islands, and the fact that we're evolving our offerings to provide even better guest experiences makes me very, very proud. We hope you join us soon!"
Shipyard is located right on the waterfront at the resort and just next to it towering at a higher elevation will be the Crow's Nest Steakhouse the second 'Tween Waters restaurant set to open later this year. The Shipyard is adjacent to the Old Captiva House at the resort.
For more information about living on Captiva Island including all available Captiva Island real estate please contact us any time.