The South Seas Island Resort on Captiva and Changes Proposed to New Development
Posted by Holly Peeples on Thursday, June 15, 2023 at 2:43 PM
By Holly Peeples / June 15, 2023
Comment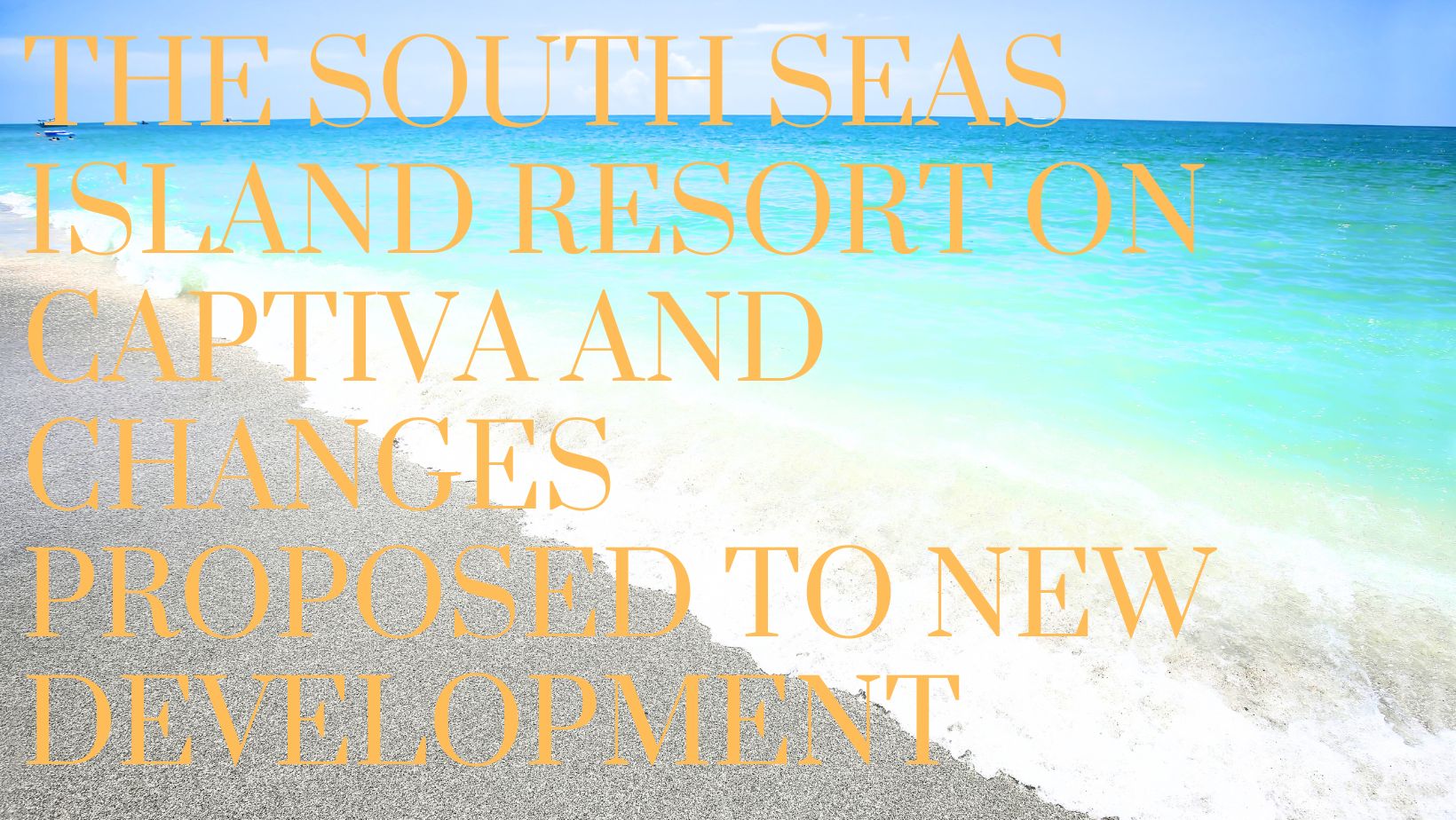 The South Seas Island Resort is a large property that spans a length of two miles on the small barrier island of Captiva in southwest Florida. This large resort is well known on Captiva and not only offers vacation accommodations for the countless people that love to visit the island, but it also offers vacation properties and other types of real estate.
Single-family Homes
There are a handful of smaller residential communities within south seas and some of them hold single-family homes. Some homeowners own single-family properties and live in them year round while others choose to purchase them as second homes. The single-family properties within South Seas are impressive and offer a level of privacy and luxury hard to find in other locations of Captiva Island.
Condos
There are a few different condo communities within South Seas as well. Some are owned outright by private owners and some are available as timeshare properties. Condos can range from beachfront villas to larger beachfront properties that are more like townhomes with only a few units per building and multiple stories.
Investment Properties
Every property that is available for private ownership is able to rent out to third-party vacationing guests. There is the possibility of using the South Seas resort management team to handle vacation rentals of your property, or you can choose your own rental management or even manage your South Seas property on your own. Using the management services of the South Seas Resort allows guests access to the main resort facilities including the ice cream shop and the main resort pool. These are only available to guests booking a stay through South Seas directly but there is an additional daily fee per guest.
Some Captiva frequent vacationers prefer to use other booking services and forgo the use of the amenities within the South Seas property that are reserved for private use. They instead choose to stick with the use of private pools within the smaller communities, the beach (with their own chairs or chairs provided by homeowners), and the restaurant outside the resort gates as well as the Farmers Market and nearby Captiva Village Square for shopping.
Amenities at the Resort
South Seas has an extensive list of amenities. It is good to check which amenities are available for use with the specific property you purchase. It is also good to note that the South Seas Resort was recently sold in 2021 and is under redevelopment. Some amenities are not available currently but the hotel side of the resort does have plans to open in September 2023. Here is a list of amenities that South Seas is known for:
Starbucks on-site
11 outdoor tennis courts (available for daily rental without a reservation through the resort)
nine-hole golf course
private marina/harbor to dock a boat
private beach
fitness center
hair salon
retail shops
planned activities
cruises
restaurants
trolley offering transport inside the resort
Newest Resort Development Plans
The new owners of the South Seas Resort in Captiva purchased the property only a few years ago with plans to update and improve community amenities and offerings. Currently, the resort owners have put in requests to change Captiva land development codes and it has stirred up some hesitation from local Captiva residents and supporters of keeping Captiva and Sanibel Island as natural as possible. The current development codes restrict both residential and commercial property owners to a certain height for buildings and the owners of the resort have asked for the local government to amend these building restrictions to allow for taller buildings to be constructed.
This, of course, has put a setback in the resort owners' development plans. If you currently live on Sanibel or Captiva Island, a public hearing is scheduled for June 20th to hear what the local community feels about allowing taller buildings to be constructed on Captiva Island. If you feel strongly about the amendment of these building codes either way it is a good idea to make sure you let your opinion be heard at the public meeting.
If you are interested in available Captiva Island real estate please get in touch with us anytime. We make it our focus to find you amazing properties on both Captiva and Sanibel islands that meet your real estate purchasing needs for both full-time and vacation properties.