The Unique Aspects of Island Living
Posted by Holly Peeples on Monday, March 14, 2022 at 6:37 AM
By Holly Peeples / March 14, 2022
Comment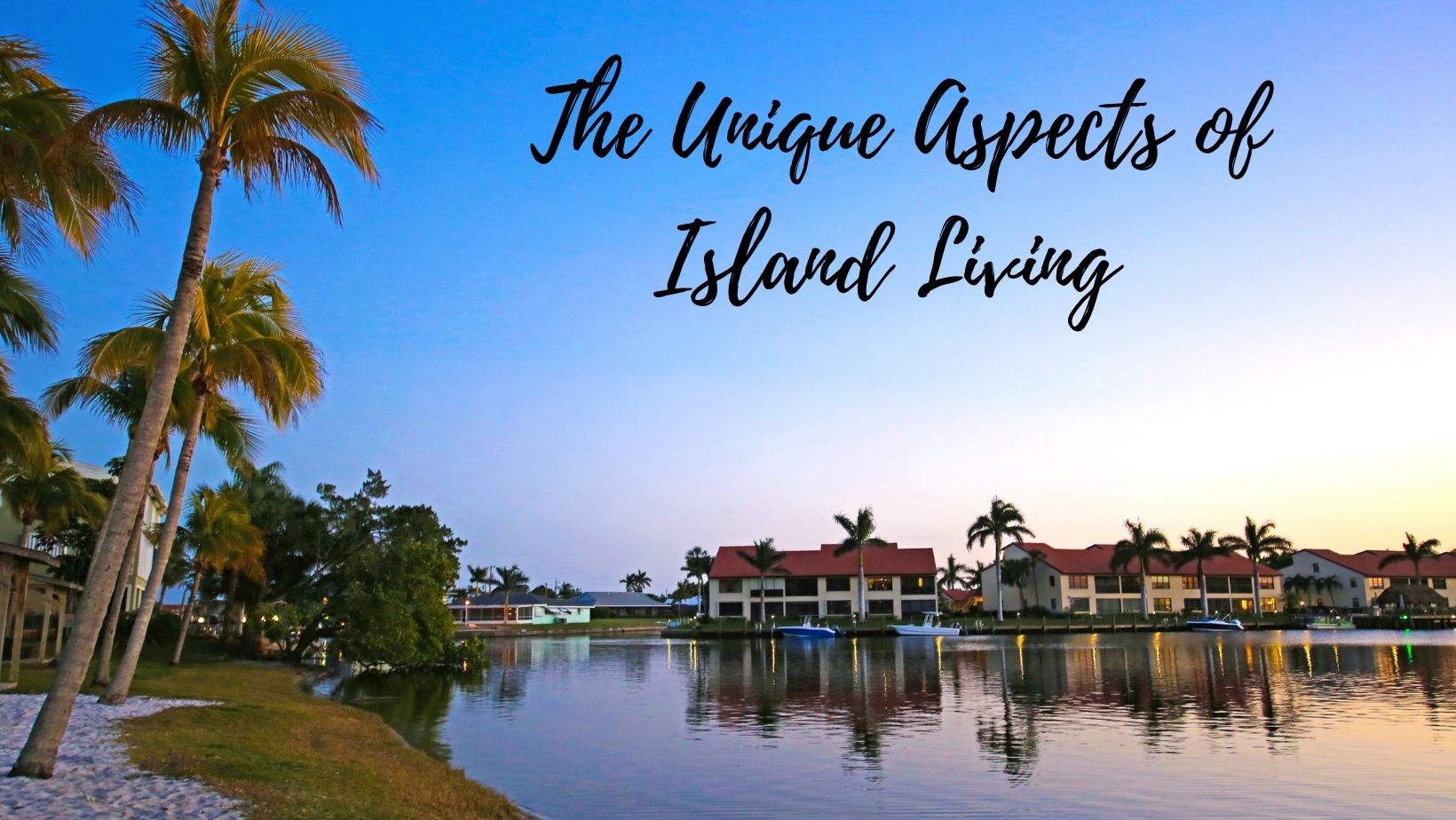 When most people think of living in a dream destination, it is not uncommon for a sunny island oasis to come to mind. So many people dream of living a warm island lifestyle. There are so many dream-come-true aspects of the island lifestyle and a few unique quirks as well.
It is always good to get a full picture of what true island living looks like before making the decision to move in year-round.
Living in a Tourist Hotspot
Visiting a dream sunny island and considering making the switch to permanently living there because you have fallen in love will open your eyes to how having a population surge can quickly change the atmosphere of everyday living.
Tourism can be a great boost to the economy and breathe new energy into the atmosphere. It can also on the other hand mean waiting a little bit longer to get a table at your favorite restaurant or sharing the sandy beaches with far less space between persons at certain times of the year.
It can be very easy to quickly acclimate to the laid-back pace of living on an island removed from the hustle of a busier mainland, but for a short time during the year, some of the busy come to visit.
A Closer Community
The population on islands, especially ones with smaller landmasses, is much smaller. This means that when you are here every day for a significant period of time, it is easy to get to know almost everyone who lives there. This makes for an easy way to live in a closer community with your neighbors as you will be showing up to a lot of the same places and activities often.
There are other benefits to more quickly getting to know everyone, like a lower crime rate when everyone knows one another. On some very small islands, it can take a little bit for people to warm up to new permanent residents, but once you are in, you will feel like the community has almost become family.
Living on Island Time
The pace of life is much more relaxed in the more rural tropical setting of the island. For some who are used to a very large city full of a great deal of hustle and bustle, it could take a little while to detox from feeling the need to constantly rush off somewhere.
Once you acclimate to the more relaxed feel, you will find yourself fitting in among those who know there is not so much of a hurry to get anywhere, because everywhere there is to get is only a few minutes away and the expectations are not as hurried and rushed. It brings residents a less stressful life that feels like it comes with a higher quality of daily living.
Related: Great ways to make your home feel refreshed in Spring
Finding Your Sea Legs
Getting out on the water by any means possible is something island dwellers learn to do from a very young age if they grew up on the island. And traveling by boat can often be as common and frequent as hopping into a car.
There is so much to do centered on hanging out in the water or on the beach. You might just forget there was ever a day that you weren't used to it.
For more information on real estate on Sanibel Island, please contact us at any time.