The Watch Party is Coming Up on Sanibel September 29
Posted by Holly Peeples on Monday, September 4, 2023 at 6:14:42 PM
By Holly Peeples / September 4, 2023
Comment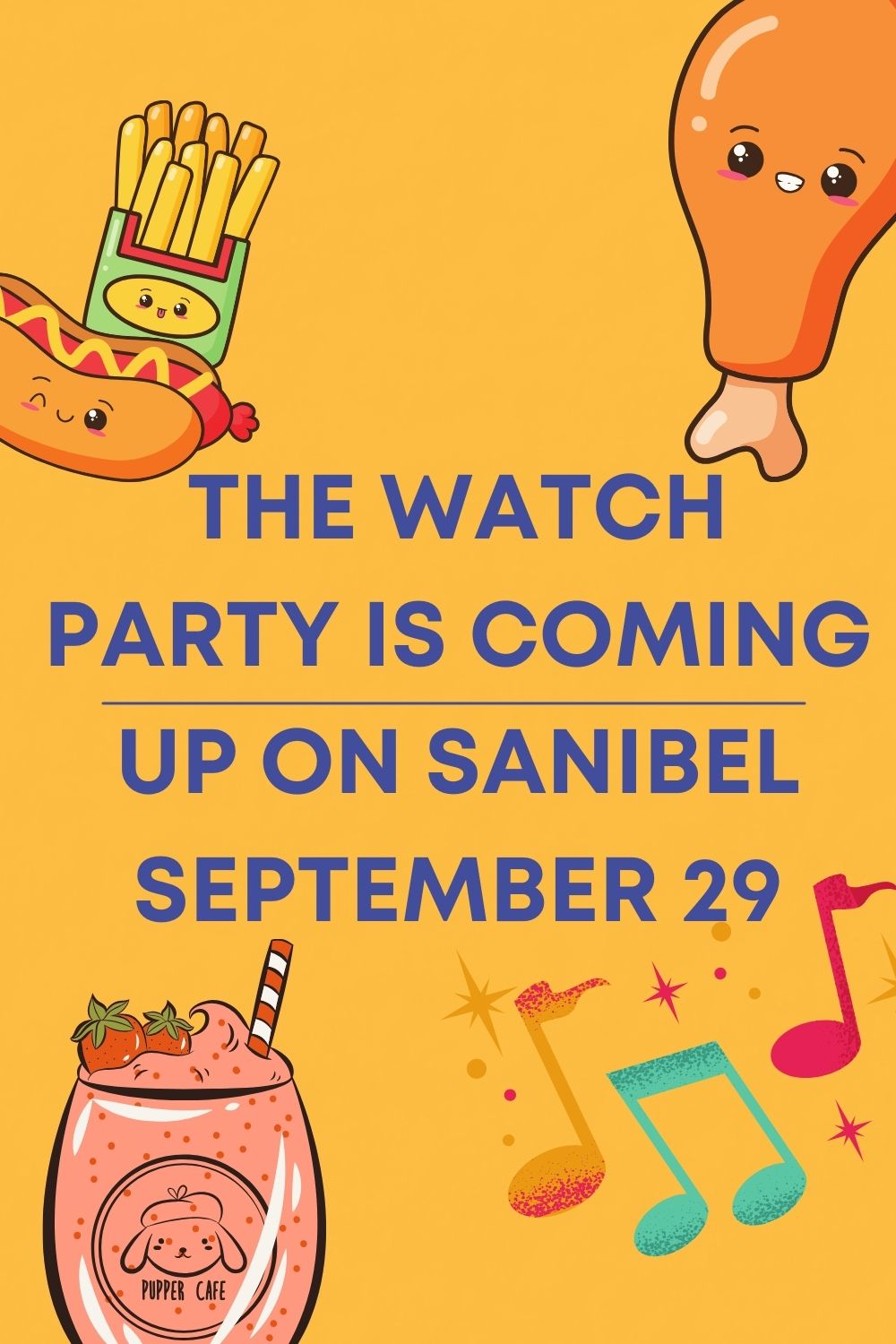 There is no better way to get acclimated to new surroundings when you move to Sanibel Island than to head to local events and activities in the community. It is also a good way to get a feel for the community if you are considering a move to Sanibel Island.
Sanibel often has great community events. There is a benefit concert coming up at the end of the month on September 29 2023 called The Watch Party.
Who Will Be Benefitting from the Watch Party Event?
This benefit concert is to help Coastal Watch on Sanibel Island. Coastal Watch is part of the Sanibel-Captiva Conservation Foundation (SCCF). The SCCF is the host of the benefit. Coastal Watch has a focus on preserving estuaries and oceans in southwest Florida. The program uses the help of several volunteers who help with projects including mangrove planting, beach litter cleanup, oyster gardening, and more.
Funds raised at the Watch Party concert event will help ensure that the SCCF chapter of Coastal Watch can continue to help preserve valuable outdoor spaces on both Sanibel and Captiva Islands.
This Will Be the First Ever Watch Party Benefit
The first Coastal Watch fundraiser was scheduled for last year, but Ian hit just days before and the benefit had to be postponed. Right after the hurricane Coastal Watch immediately turned its efforts to helping with volunteer work that included recovery efforts. Coastal Watch was the main point of contact for hundreds of volunteers who helped Sanibel and Captiva begin to get back up on their feet right after the storm.
From December 2022 to May 2023 there were 40 organized cleanup events organized by Coastal Watch with over 500 volunteers helping out putting in more than 2,500 hours of work to remove debris from the storm. Coastal Watch also continued with the Adopt-A-Mangrove Program during the extra cleanup work and gifted more than 700 red mangrove seedlings to "foster parents" to care for with plans of being planted in the fall.
What Can You Expect at This Fundraiser?
Attendees of the benefit will enjoy live music from local favorite band Uproot Hootenanny. There will also be a casting competition and a 50/50 raffle. There are a few more entertainment surprises in store as well. Coastal Watch is hoping to raise money for a new truck and fundraising efforts for this will be revealed at the Watch Party event.
As for food and drink guests will enjoy a shrimp boil and other accompanying good eats as well as drinks from Point Ybel Brewing.
About Point Ybel Brewing
Point Ybel is a local brewery from Fort Meyers located at 16120 San Carlos Boulevard in Fort Meyers. The storefront is open from 2-8 p.m. Sunday through Tuesday. From 2-10 pm Wednesday through Friday, and from noon to 10 pm on Saturdays. This local brewery began in 2013 and is named after the east end of Sanibel Island and the Point Ybel Lighthouse. Head Brewer and co-owner Jordan Weisburg began this local favorite with his passion for brewing and a commitment to never serving a beer he wouldn't himself drink. The brewery has received more than 16 statewide brewing medals and several local awards. The company loves to specialize in different loggers and also serves up northeast-style IPAs as well as German beer styles and has introduced sour ales to Southwest Florida.
The storefront in Fort Myers is host to several fun and interesting events on a weekly basis. Check out their weekly events page to see what is going on this week from yoga to live music and fun specials. You can also follow them on social media to be aware of their latest events.
How to purchase tickets
Tickets for the event began on Friday, September 1, and can be purchased online. The event takes place from 5 p.m. to 9:30 p.m. on September 29 at the Sanibel Captiva Conservation Foundation Headquarters and tickets are sold online at the SCCF website. It is good to note that parking is not available at the event venue but there will be parking across the street from the Sanibel Community House at 2190 Periwinkle Way and shuttles will take you to the venue beginning at 5:15 PM.
There are many fun things to do on Sanibel Island and participating in events or volunteering in local community efforts can help you quickly get acclimated and get to know the amazing people that live on Sanibel Island.
For more information on Sanibel Island real estate please contact me. I am a Sanibel local and I'm highly knowledgeable in Sanibel real estate I'm here to help you find the perfect Sanibel home.