The Year 2022 is Still a Great Time to Purchase a House
Posted by Holly Peeples on Monday, September 12, 2022 at 2:40 PM
By Holly Peeples / September 12, 2022
Comment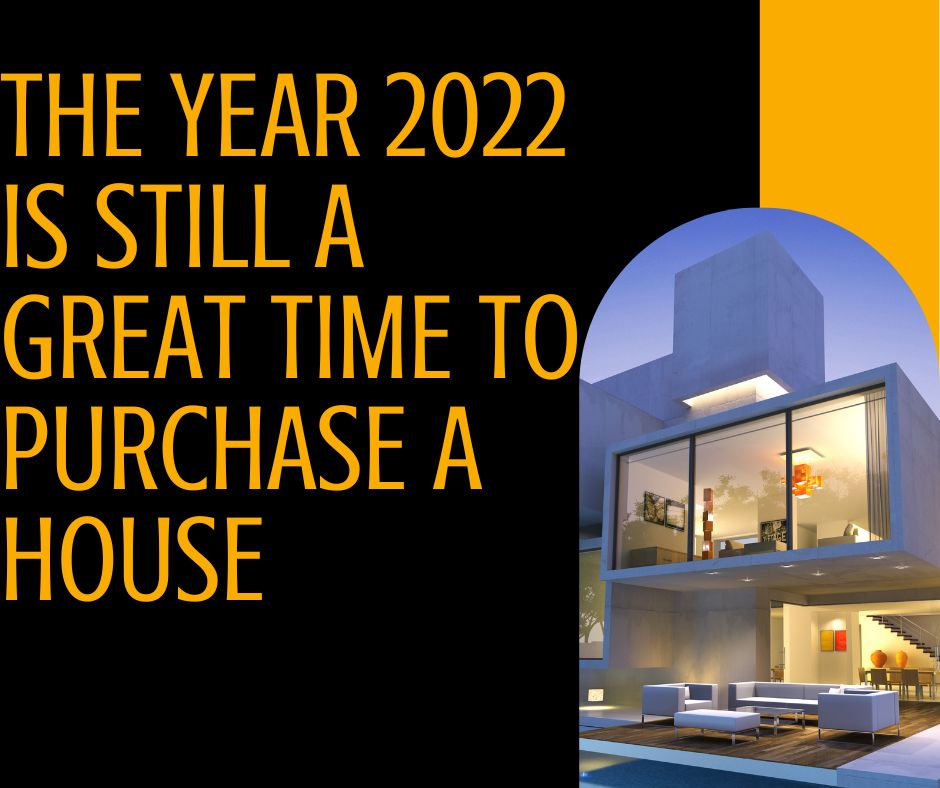 Mortgage rates and home prices have increased quite significantly over the last year. This has some people wondering if they should hold off on home buying. Even though it may be more expensive to purchase a home than it was when mortgage rates were around 2% it still can be a good time to purchase at home.
It is impossible to pick the perfect time to purchase a home by measuring factors in the housing market. This may seem like it is a bit off but if you look at the last 50 years of real estate market data the right time to purchase a house is always currently if you are within the financial ability to do so. The St. Louis branch of the Federal Reserve reports that home prices have steadily climbed on a national level since the 1960s. These numbers, of course, vary for specific periods of time and different local markets but in general, there has been an overall steady increase.
Mortgage rates have almost doubled from the 2% range we saw in the middle of the pandemic. As of September 8, the national average mortgage rate was 5.89%. While an increased mortgage rate is a factor in home affordability waiting for mortgage rates to drop again can be a very frustrating and even dangerous game. If mortgage rates do decrease this will likely bring many more buyers flooding into the housing market. An increase in buyer demand is always a recipe for home prices to increase.
Every human needs a roof over their head. Unless we know someone willing to offer us shelter free of charge this means we need to either rent or purchase a home. Often the trend with rental rates is that they move in the same direction as housing prices. In some locations, it is more affordable to have a mortgage payment than to pay the current market rent prices. And this means that if you are looking for a place to live and planning to stay there for a substantial amount of time, five years or longer, it may be a better time to purchase a home instead of renting.
Here are some reasons why it is a good idea to buy now rather than later
Housing prices will continue to climb
Though there are some short periods over history where home prices have decreased in different locations, historically prices have always increased. Mortgage interest rates have increased which does impact your monthly mortgage costs but it is good to understand how percentage rate increases can change your monthly payment. For example, if someone were to purchase a $300,000 home with 3% interest the payment would be $1265. At 4% interest, this payment would change to $1432. Skipping to 6% where mortgage rates have almost climbed to, this payment would increase to $1700. An added cost in your monthly payment does make an impact but in some cases, it may be a more affordable impact than some realize.
You may find a home with a lesser mortgage payment than rent
Though mortgage rates may impact your ability on how large of a home or what location you may be able to afford you may find that you can still find a comparable property to what you might be currently renting for the same or a lower price than what you currently pay. Some renters feel like they may be priced out of the type of home they are looking for but are surprised to find that they may be able to purchase a home comparable to the size of the apartment, a condo, or even a home that they are currently renting for less money. And an additional benefit is that you are earning the equity and increasing your credit score when you are paying the mortgage payments for your own mortgage instead of someone else's.
For more information on purchasing real estate on Sanibel/Captiva Island please contact us anytime.