Things to Know When Buying Florida Waterfront Property
Posted by Holly Peeples on Thursday, March 17, 2022 at 8:12 AM
By Holly Peeples / March 17, 2022
Comment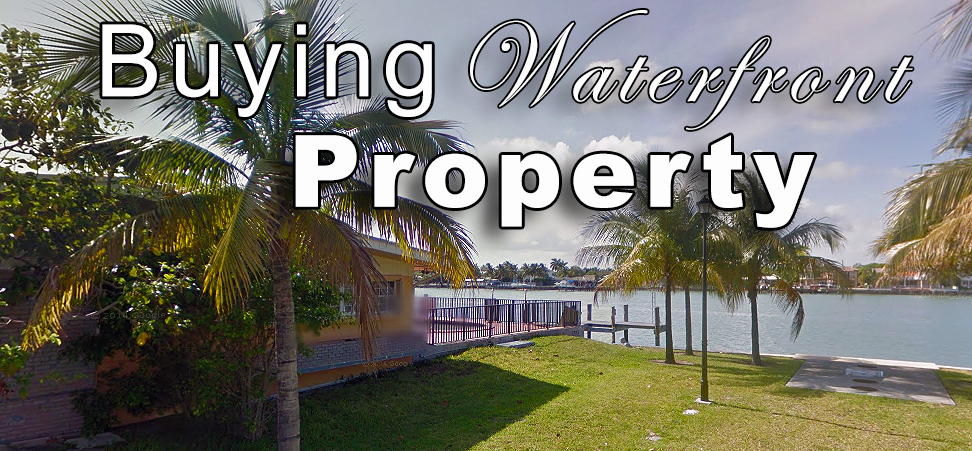 There are numerous waterfront homes throughout Sanibel and Captiva Island. If you're planning on buying one of these homes is important to be aware that the home inspection is slightly different than a non-waterfront home. Here are some things to look for and surprises you might find in a waterfront home inspection.
Pests.
You'll want to make sure that there are no termites or other pests including ones that could be common to water-front homes that have destroyed any part of the foundation or the woodwork of the property. A home inspector will be able to verify this but may recommend an additional pest inspection. Carpenter bees can also be an issue on any holes in the siding or in the foundation. You'll want to make sure that those are sealed and that any nests are destroyed.
Land survey.
Does the land extend to the water's edge? You'll want to verify the boundary of your land to determine what you actually own if you own any part into the water, and any requirements for seawall or construction on the beach or close to the water.
Speak to the neighbors.
The best way to understand your waterfront property and any issues it may have in the future is to speak with existing neighbors. Ask about whether, erosion, saltwater issues, pests or construction issues may be of concern. Also, speak to neighbors that have been in the neighborhood for several years if not decades if possible.
Control
Double checked any local ordinances that may restrict the use of the waterfront. If you're unfamiliar with how mortgage, dockage or boating traffic works, contact the city and check the ordinances on requirements for Florida waterfront property.
Insurance
Waterfront property may require different insurance so double-check with your homeowner's insurance so that your property is covered. Waterfront homeowners in Florida must by three distinct policies including a wind policy, a flood policy, and a general hazard policy, typically not alter the same insurer.
Boatlifts, Docks, and Seawalls
A seawall is also common in Florida waterfront homes. They can be made of vinyl, aluminum, concrete or steel. These are an important part of your property as they can be a successful way to control coastal and water erosion. They need to be constructed well and out of particular materials that can withstand the force of ongoing waves and water but they also need to be maintained on a regular basis.
Many of these waterfront homes will feature a boat dock and depending on the size of the boat it can accompany, they can be just a few feet to 20 or 30 feet. This provides a safe and easily accessible place to park your boat and allow access for swimmers, jet skiers, and other water activities. You want to clean your boat dock with a three to one blend of olive oil and white vinegar for stains and mineral salts. For oil stained areas you can scrub a paste of baking soda and water and rinse it off. You want to inspect your boat dock at the start and end of every season for the sound structure. Replace any splintered or rotted wood and check the nuts and bolts and other metal fasteners for their integrity.
Sanibel and Captiva waterfront homes may also offer a boat lift. To ensure longevity you want to grease all the inserts on the lift and the gear plate, check the cables for wear spots and replace them every 2 to 3 years and you'll want to spray the lift down all your washing the boat because of the saltwater. Make sure to get the proper weight distribution on the left and ask the previous homeowner for any care tips if this is your first time owning a boat lift.
Understand the HOA
Homeowner's associations for waterfront properties may be different than in a typical association. Talk with the management about any changes, requirements or details you'll need to know about owning waterfront property in a particular subdivision.
Waterfront homes don't have to be difficult but with a little bit of research, you can feel more comfortable owning and maintaining your waterfront home. For more information feel free to give me a call at any time or browse all waterfront properties here on our website throughout Sanibel Island and Captiva Island
Search All Waterfront Homes Below