Timeless Design Tips: Spaces that Never Go Out of Style
Posted by Holly Peeples on Monday, January 17, 2022 at 11:04 AM
By Holly Peeples / January 17, 2022
Comment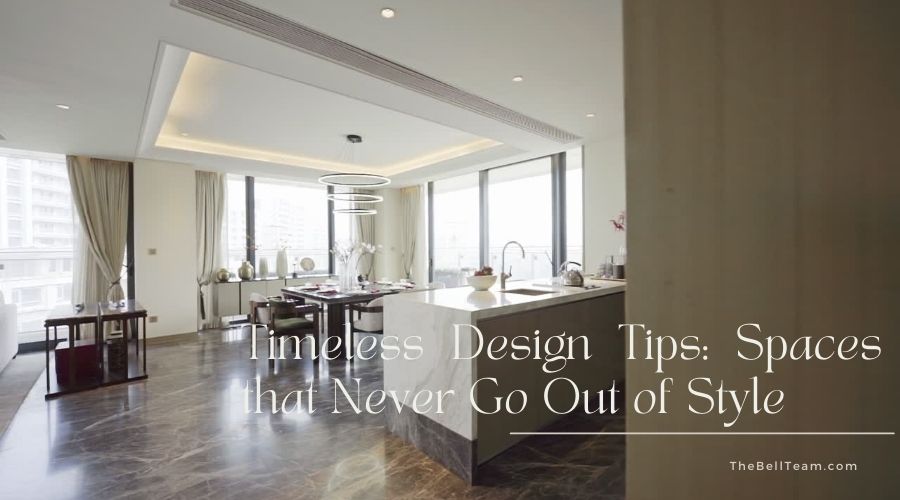 The most popular of home designs are called trends for a reason because they come in quickly and go out almost just as quickly as they came in. But if you are not interested in changing out the look of your home every few years, (and spending more money on home design) what can you do?
Here are some tips for using timeless décor and design in your home that will always be in style
This way you can spend fewer dollars and time on keeping up with the Joneses and more on relaxing and enjoying the comfort of your home.
Use the Trendy Items as Fun Accents
Keeping a classic and timeless overall look in your home does not mean you must ignore all of the current design trends. You can incorporate some trendy items in as accents. As long as the trendy pieces are not the main elements of the design. This can be budget-friendly and easy to change out pieces like throw pillows, bedding, and some artwork.
Less is More
Keeping things simple is always a good design idea and will never go out of style. Too many items overwhelm the eye and it begins to feel cluttered and messy or like you are trying too hard to show you know home design.
The most timeless of home interiors have a clean and seamless look to them. Sticking to the main theme will help you to do so.
Focus
A great trick for keeping a room cohesive and stylish is to create a focal point in the room. Pick something in the room that you want to tell the main story of the space and have everything else in the room compliment that piece without outshining it.
Stick to Neutrals
A timeless look is always easier to accomplish when the large and substantial pieces in the space stay neutral. Neutrals are colors that go with every other color on the wheel and appeal to the widest set of eyes. The most timeless of neutral colors include creams, crisp whites, gray, and beige. These soft hues play nice with others no matter the current trend.
Strategize
The artwork in a room can give it a feel with interesting detail. For large pieces that you do not want to switch out often stick with those that make a bold statement that tells the main design story for your home. Make sure to place substantial décor items in areas that make sense and go with the overall design.
Choose High Quality
The quality of the items in your home will not only contribute to the durability but the timeless feel. Stick to neutrals and traditional details in the most luxurious of finishes and fabrics, paired with time-tested durability and you can't go wrong.
For more information on purchasing a home in Sanibel or Captiva Island, please contact us at any time.