Tips for Purchasing a Sanibel Golf Course Home
Posted by Holly Peeples on Monday, October 16, 2023 at 7:15:35 PM
By Holly Peeples / October 16, 2023
Comment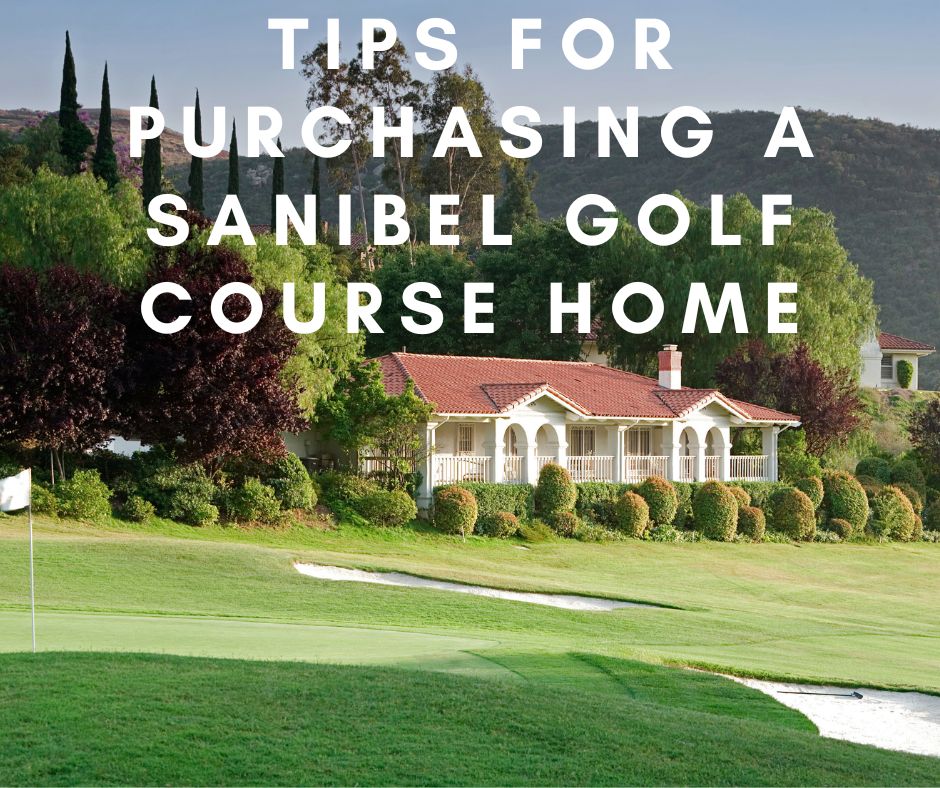 Purchasing a Sanibel Island golf course home is a dream for many homebuyers. Before you go shopping and sign on the dotted line for a purchase it is a good idea to know all you can about golf course living to make sure you will actually love living on the border of the greens. Here are some good things to consider when thinking about buying a Sanibel golf home.
Grounds Maintenance Happens at All Times Even Early Morning
If there is ever a place that needs consistent landscaping maintenance it is a golf course. A course is only worth playing when it is well-maintained. The design can be amazing, championship-level even, but if the grounds are not kept up it immediately affects the quality of the game. Because of this courses have frequent landscape maintenance all throughout the day. In a majority of courses, the largest portion of maintenance occurs early in the morning before golfers arise. It is good to be prepared for the possibility of noise from landscape maintenance to be heard inside your home. Many golf lovers find this a fair tradeoff and even come to enjoy the humm of equipment as they wake up on a sunny day. It almost becomes comforting like the sound of the train or the rush of traffic in a city.
Golf Cart Paths
Make sure to take notice of where the golf cart path is routed in proximity to the home you are considering. Having a golf cart path near your home means more frequent and visible traffic of players. If the golf course is relatively quiet this is not a huge impact, but busier and more popular courses will have more cart traffic, and it's something to consider.
Living right next to a Tee Box or Green
Being right next to the tee box or the green can be a seemingly fun view to be able to spectate people playing golf throughout the day from your home, especially if the course is host to prestigious tournaments. It can also be a source of decreased privacy within your home. These are the most utilized areas of the course and have the most traffic and people stopping to play the hole. Some people may welcome the life and energy brought by the game, while others may prefer to have a quieter location. Ask yourself your preference before buying any available home along the course.
Knowing the Land Use Rules
A golf course community comes with a more detailed set of expectations as to how you keep up your property and how the course land itself may be used. The purpose of the course is to provide a pristine atmosphere for a round of golf. Golf courses will often prohibit the use of a golf cart path for example as a dog walking trail. Some courses might allow it after the course has closed but many refrain from allowing homeowners to utilize the course land for anything other than golfing. Make sure you are well aware of land use rules.
If you enjoy walking your dog or going for a bike ride, find a community that offers other spaces for this or is within close proximity to walking and biking paths.
Since your yard is visible to players from the course you are also holding a stake in the upkeep of the atmosphere of the course. You also want to make sure you know your responsibilities for exterior property maintenance when moving into the neighborhood.
There are many perks to living on a golf course on Sanibel Island. There are also many lifestyle changes that are not often thought about when purchasing a dream golf course home that you want to be aware of before you make the investment. Knowing as much as you can about the expectations of homeowners who live on the course, all of the community activities, the price of utilizing community amenities, and the culture and atmosphere of being around a course almost 24/7 will help you to find the best home for you.
For more information on Sanibel real estate please contact me. I am here to help you find your perfect Sanibel Island home.