Tips for Selling a Home in a Cooling Market
Posted by Holly Peeples on Monday, September 12, 2022 at 12:38 PM
By Holly Peeples / September 12, 2022
Comment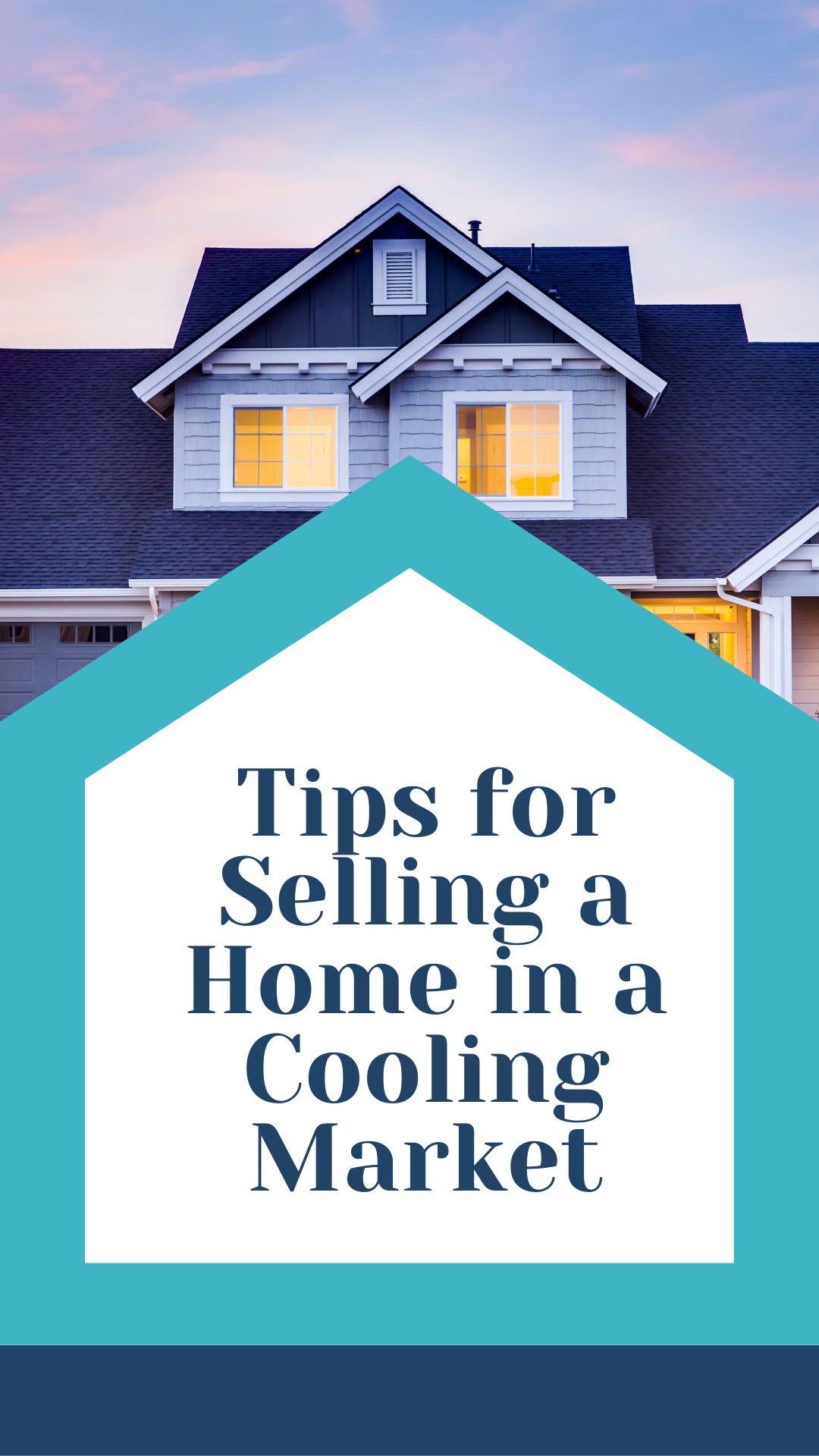 The real estate market has officially begun to shift toward a more balanced playing field. For the first time in several years, buyers are beginning to gain back some leverage in the real estate purchase process. According to a recent realtor.com survey, about 92% of sellers accepted some form of buyer-friendly terms in home sales over the past year.
Mortgage rates have increased and prices are accelerating at a much slower pace as home inventory continues to increase. This means that sellers should be working with an expert realtor and be aware of the new conditions of the market for a successful home sale.
Here are some helpful strategical tips that home sellers may find useful to sell their homes more competitively in today's market.
Be willing to accept a few contingencies
When homes were in high demand and there were far too many buyers for the number of homes for sale in a hot seller's market many buyers were willing to waive certain contingencies and in some cases any and all contingencies in order to win out against the competition and have their offer accepted.
As the housing market has shifted back toward a more balanced normalcy more contingencies are returning within buyer purchase offers. This means that more buyers are hoping to be able to benefit from amending or canceling a purchase offer due to factors stemming from appraisals and home inspections.
Be willing to lower the price in an appraisal gap
Before when there were hardly any homes available an appraisal gap was more of a home buyer's issue than a home seller's issue. Now that more homes are coming onto the market a home that appraises for less than a buyer has offered can give more negotiation back to the buying party with more homes on the market where a buyer is able to walk away from a home with an appraisal gap and search for a new property. In this scenario it can be tough to accept less money but many more home sellers are facing the reality of needing to do so.
Offer to pay a portion of closing costs
As the market cools and buyers have more inventory to choose from sometimes a negotiation can be won over by agreeing to pay a small portion of the closing costs in a home sale. Of course, this should not be offered without the help of an expert real estate agent walking through terms and negotiations to get the home sold for the best terms for their client.
Be flexible and willing to negotiate
There is a decreasing amount of homes going into multiple offer situations. Just a few months ago it was almost guaranteed that every single home for sale would see more than one offer to purchase. As buyers gain more leverage and more ability to move on to other properties it is wise for sellers to have a mindset of negotiating so that both parties come out successful in a home sale transaction. Some items to be prepared to be more flexible with include a closing timeline, paying for repairs after the inspection, and being willing to accept contingent offers.
In short, home sellers should be prepared for more contract negotiations than sellers needed to face just a few months ago. This is why now more than ever it is important to hire an expert local real estate agent that is skilled in the art of negotiation and standing firm on the behalf of their client. Sellers will need to be more flexible but with the help of the best agent, they can still be successful in profiting from the sale of their home.
For more information on purchasing or selling real estate on Sanibel/Captiva Island please contact us anytime.