Tips for Selling a Vacation Property on Sanibel Island
Posted by Holly Peeples on Thursday, April 20, 2023 at 4:00 PM
By Holly Peeples / April 20, 2023
Comment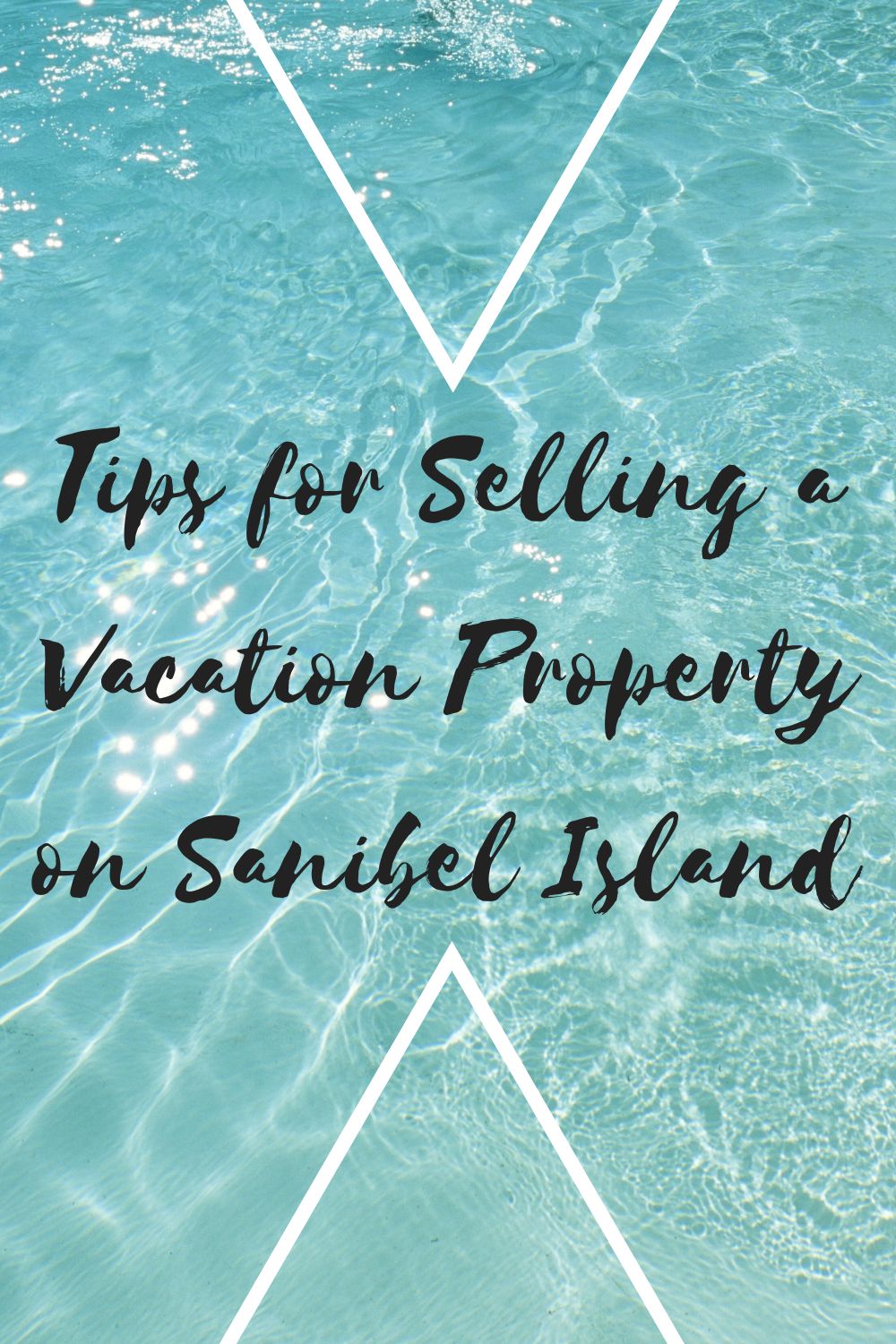 There are many beautiful properties on Sanibel Island and it is no surprise that there are many great vacation properties located here. If you are selling a vacation home property it is a bit different from selling a primary home on Sanibel. From marketing to tax responsibilities it is good to know all the information about selling a Sanibel vacation property.
Good information to know about selling Sanibel vacation properties
Tax responsibilities of selling a vacation property
When selling a second home or a vacation income property it is important to know the tax responsibilities of selling as compared to a primary or first home. When selling the home that you live in full-time the homeowner can make up to a certain amount of profit without having to pay a capital gains tax. A secondary home is seen differently and most often will require the payment of capital gains tax. You can reduce the amount of capital gains you are responsible for in a vacation property with write-offs and a reduction for every year that the property has been owned for a minimum of two years.
Staging and preparing a vacation home for walk-throughs
Getting a vacation property ready to be seen by potential Sanibel vacation property buyers is different because the focus of the property use is different. Vacation home buyers will be looking for a property that creates a relaxing and peaceful atmosphere to enjoy their best days. It also highlights amenities and the ability to enjoy the activities on the island easily.
The purpose of staging on any real estate property is for the potential buyer to imagine themselves using the property for the purpose that they intend to purchase it. To stage a vacation property you want to think like a vacation buyer and highlight the best attributes for enjoying repeat vacations on Sanibel Island in this home.
Outdoor areas at Sanibel vacation homes are incredibly important as well. Being in a location where people love to get outdoors there will be a major focus on the ability to enjoy outdoor spaces at that vacation property. Making sure the landscaping is cleaned up and speaks low maintenance is also a great idea. Staging outdoor sitting areas and maybe even setting up some lawn games is a great staging technique.
Pricing a Sanibel Island Vacation Home
Pricing a vacation property on Sanibel is a crucial factor to the success of selling the property as close to the list price, at the list price, or sometimes even above the list price. The best way to set the list price for your vacation property is to work with the expertise of a local real estate agent. Real estate agents make it their job to know the market for both primary homes and vacation properties. Make sure that you are hiring a real estate agent that has experience with vacation property sales. They can help you to discover market factors and cook hope you arrive at the fair market value of your property to advise you on the best list price for your home.
A property listed for too high of a price will sit on the market for a long time. A property that is set too low will have people wondering if the owner is hoping to start a bidding war or if there's something wrong with the property. Setting the list price at a fair market value has shown to be the best strategy time and again for marketing and selling with success.
For more information about selling a vacation property on Sanibel Island or Captiva Island please contact us anytime.