Tips for Selling Homes in a Sellers Market
Posted by Holly Peeples on Monday, May 16, 2022 at 1:16 PM
By Holly Peeples / May 16, 2022
Comment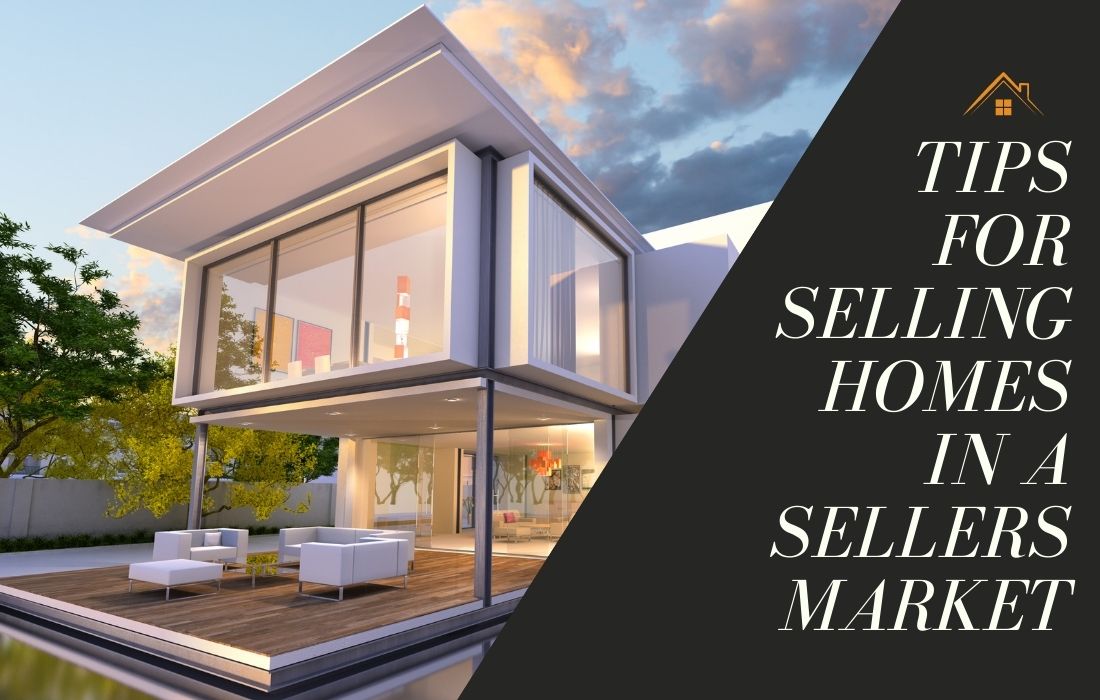 For the last few years, the real estate market has been what is deemed as a seller's market. And this basically means that those selling homes have a little more leverage in a home sale transaction than those purchasing homes. But if you are selling a house this does not mean that all you have to do is communicate the home is for sale and the buyers will come running. It is good to have knowledge about what a seller's market really means to successfully sell a home even when you have a stronger position in the market.
The main reason that sellers have a better bargaining position right now
According to recent data shared in the Existing Home Sales Report from the National Association of Realtors the housing supply remains very low. It is estimated there is about a two-month supply of homes for the current sales pace.
In a balanced market, there's historically a six-month supply of available homes for sale to satisfy the amount of current active buyers. This means that the real estate market is currently deep into the seller's market territory.
Typically for a market to be considered a buyer's market most professionals would say that there needs to be more than seven months' worth of available housing inventory to buyers. And at this point, home listing prices begin to depreciate.
What does the low inventory mean for a home seller right now?
When there are so few homes available for sale it is a more difficult market to navigate for homebuyers. This means that it is highly likely for more than one buyer to be interested in the same property and this leads to things like waiving contingencies, cash offers, and bidding wars. It is not uncommon for homes to sell above list price in the current market.
Now that mortgage rates are increasing this has put more pressure on buyers to try and find a home while they can still afford one before rates climb even higher. With all of this pressure to hurry up and get into a home, some sellers may be tempted to apply the laws of supply and demand when setting a list price for their home.
It is still a good idea to make sure you are setting the list price for your home at fair market value. Even though many homes are selling above the list price homes that are listed above their fair market value will not get the attention that they deserve because it is still a turn-off even when there are so few homes for sale. Buyers still want the freedom to be able to offer more money solely out of their own decision. They do not want to be asked to pay above market value just because there are more buyers interested in homes than there are homes for sale. It feels like they are being taken advantage of.
Sellers listing their homes at a reasonable price can take advantage of a larger number of interested buyers and attention to their home while there are still buyers able to afford mortgages before rates climb higher bumping more buyers out of the market due to affordability.
If you are considering selling your home it is better to do so sooner rather than later even though it is tempting to sell once your home has appreciated a little bit more in value. Unfortunately, this may not mean there are as many interested buyers further down the road as interest rates climb.
For more information on purchasing a home on Sanibel or Captiva Island please contact us anytime.
Need to know more? Check out our latest post on this subject:
Can the increased mortgage rates slow the seller's market?
The difference between sellers and buyers market
Southwest Florida is one of the hottest markets in the country