Trimming Mangrove Trees at your Sanibel Island Home
Posted by Holly Peeples on Tuesday, July 4, 2023 at 1:51:46 PM
By Holly Peeples / July 4, 2023
Comment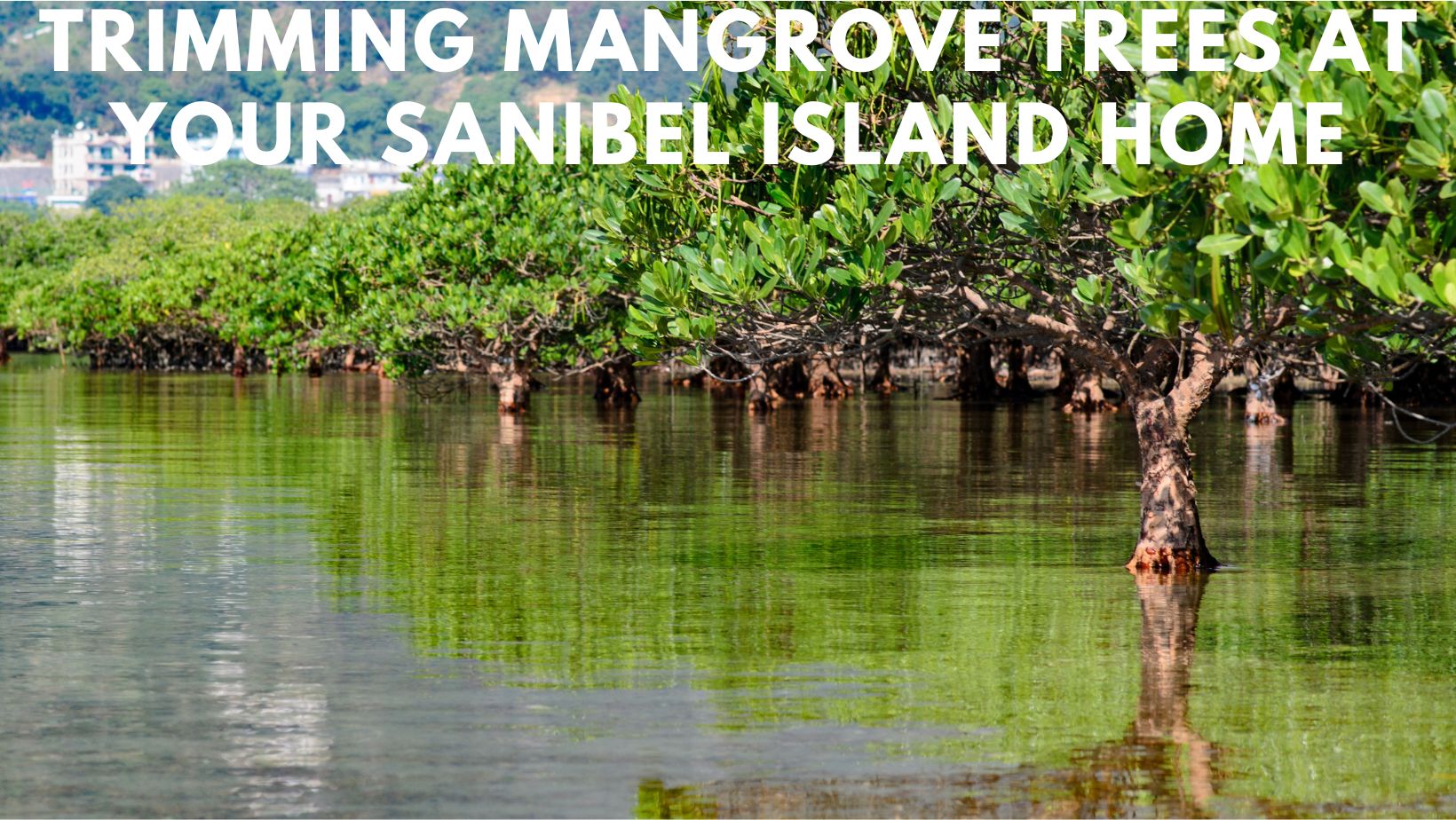 If you have mangrove trees on your property at your Sanibel Island home or are considering the purchase of a property with mangrove trees it is good to know there are some restrictions around caring for these trees.
It is not uncommon for a Sanibel resident to purchase a home with mangroves and think that there is no harm in cutting them back a little bit to groom them or enhance the view from your Sanibel Island home. But the mangrove trees are a crucial part of the ecosystem on the Island and there are actually some strict rules for trimming them, even if they are located on private property. It is good for every Sanibel Island homeowner or potential homebuyer to know these restrictions to avoid issues or expensive fines.
Why Mangrove Trees are So Important and Protected on Sanibel
It may seem like a mangrove is just any other tree. But there is a pretty important reason why the mangroves are so fervently looked after on the island. Those reasons include:
- Mangroves allow marine organisms to attach to root stems and leaves under water making a safe habitat to set up a home and to reproduce and thrive as a species.
- Mangroves serve as a shelter for many species of fish and other larger marine life. This helps to protect them from predators, boats, etc.
- They serve as rookeries or nesting areas for several coastal birds on the island
- Mangroves help to cycle nutrients through the ecosystem to help feed native marine life.
- Mangroves help to filter the water to maintain water quality
- Probably the most notable is that Mangroves create a protective barrier for island beaches and prevent massive erosion of the island as well as provide a barrier for strong winds.
Mangrove Trimming Rules for Sanibel Island
All mangrove grooming rules are put into place by the City of Sanibel Natural Resource Department. Before deciding to trim/groom/prune/cut back or remove a mangrove tree it is best to check in with them and have an inspection conducted of your mangrove trees.
Not every mangrove tree will require a permitted permission to take care of but every tree will require a prior inspection from the city before a homeowner can do any grooming to a tree.
Standard Rules for mangrove trees state that if a tree is taller than 10 feet it requires trimming from a Professional Mangrove Trimmer approved by the city. The trimmer must hold a special license in the trimming of actual mangrove trees. The city has a list of approved licensed Mangrove tree trimmers they are happy to provide.
Any tree that is less than 6 feet in height is not permitted to be trimmed in any manner. A tree that is less than 24 feet in height may only be trimmed by 25% in one year and may never be trimmed to a height less than 6 feet tall. A tree at 24 feet cannot be reduced in height but may be reduced in lateral foliage or width by 25% in one calendar year.
For any special exceptions to these standard tree trimming rules, there needs to be a permit granted by the City of Sanibel Planning Department to ensure an inspection was conducted and everything is within the professionally approved guidelines.
You can find more information about trimming mangrove trees at your Sanibel Island home in detail at the City of Sanibel Website. You can also find links to approved trimming contractors and applying for permits as well as requesting an inspection for your mangrove trees.
For more information about living on Sanibel Island please browse through our blog. For information about all current available Sanibel Island real estate please contact me any time. I am here to help you find a Sanibel Island home you love.