Vacation Home Demand Jumped 70% Last Year
Posted by Holly Peeples on Monday, January 10, 2022 at 1:07 PM
By Holly Peeples / January 10, 2022
Comment
One of the largest national property brokers for the US, Redfin, conducted research and reported that the demand for a second or vacation homes across the country was up 70% from pre-pandemic levels as of October 2021. This number is shown to have jumped higher than August numbers showing a 48% gain but is still below January 2021's record number of a 91% growth.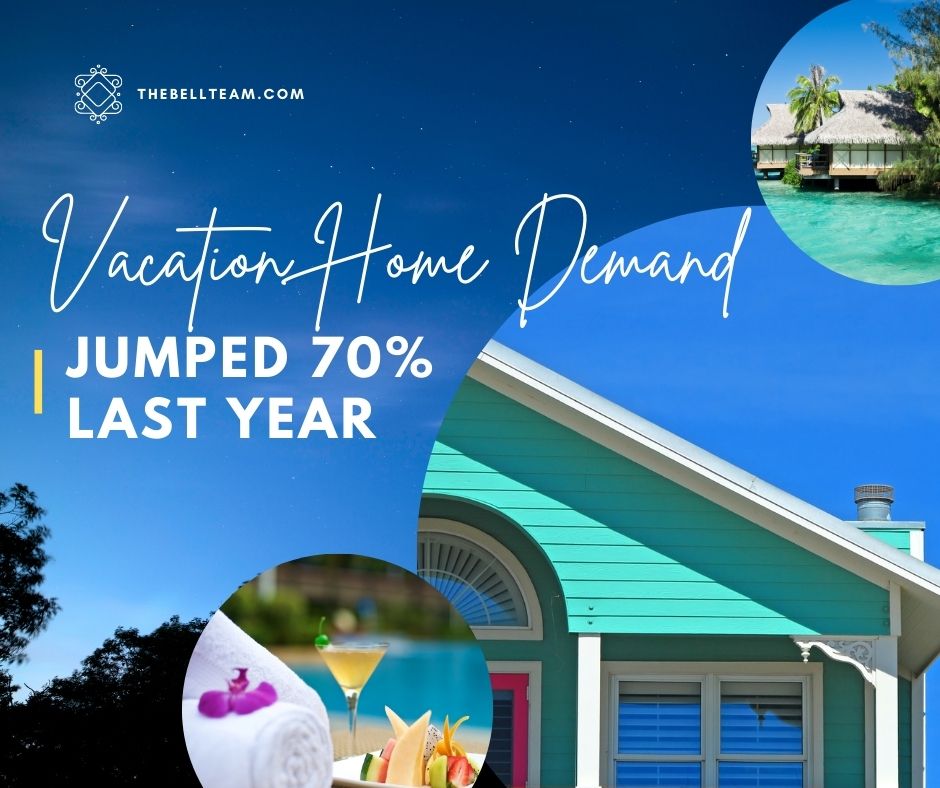 Home sales show that they continue to be on the rise during a time when the real estate market traditionally slows down. Many buyers right now are eager to lock in low mortgage rates as several headlines in the news show that mortgage rates are expected to increase especially as we get further into 2022.
What is driving a higher interest in vacation homes right now?
Many real estate experts accompany the lower interest rates on mortgage loans with a larger number of companies extending their remote work or putting into place more tolerance for remote work policies. With less demand to be present in a traditional office at a desk, more workers are taking advantage of the ability to work from wherever they wish.
This ability to get work done from anywhere is creating more interest for buyers to take advantage of low rates and purchase that dream home in the spot that they always wanted to spend more time in. The ability to get work done from a dream vacation destination without having to hide it from an employer has been a big driving factor in many buyers purchasing a second home right now.
Another theory to the drive in the interest of purchasing vacation properties is the fact that more and more vacationers are looking to websites like VRBO and Airbnb for vacation lodging before they consider a traditional hotel. This has driven interest amongst real estate investors to purchase properties in highly desirable vacation destinations to cash in on what seems to be the most lucrative area of real estate investment right now.
In March there was a restriction put into action by the Treasury Department and the Federal Housing Finance Agency that set a limit for the number of second home investment property loans that Fannie Mae could purchase. This made it more difficult for any interested buyer to secure a vacation property mortgage loan. In September this restriction was removed and it made it easier for buyers to seek mortgage approval on second homes for whatever purpose. This also caused a surge in the number of interested buyers for vacation properties again.
There are several reasons why Americans are looking to purchase a vacation home right now. Making this a great season for anyone that owns a home in an ideal destination to sell. It is also still a great time to buy as interest rates are still much lower than we have seen in several years.
For more information on buying or selling a home on Sanibel Island or Captiva Island in Southwest Florida, please contact us anytime. We are happy to help you find the perfect home or sell your home as stress-free as possible.