What Does Sanibel Have in Common With the Grand Canyon?
Posted by Holly Peeples on Monday, October 9, 2023 at 10:16:44 PM
By Holly Peeples / October 9, 2023
Comment
Sanibel Island is one of the most amazing places in Florida, the country, and maybe even the world. Sanibel quickly became many people's favorite place for several different reasons. This might be why it makes several best-of lists. The most recent list that Sanibel has made is a bit different. Sanibel has been placed on Amazon's "Unique Places in the World" list for deliveries.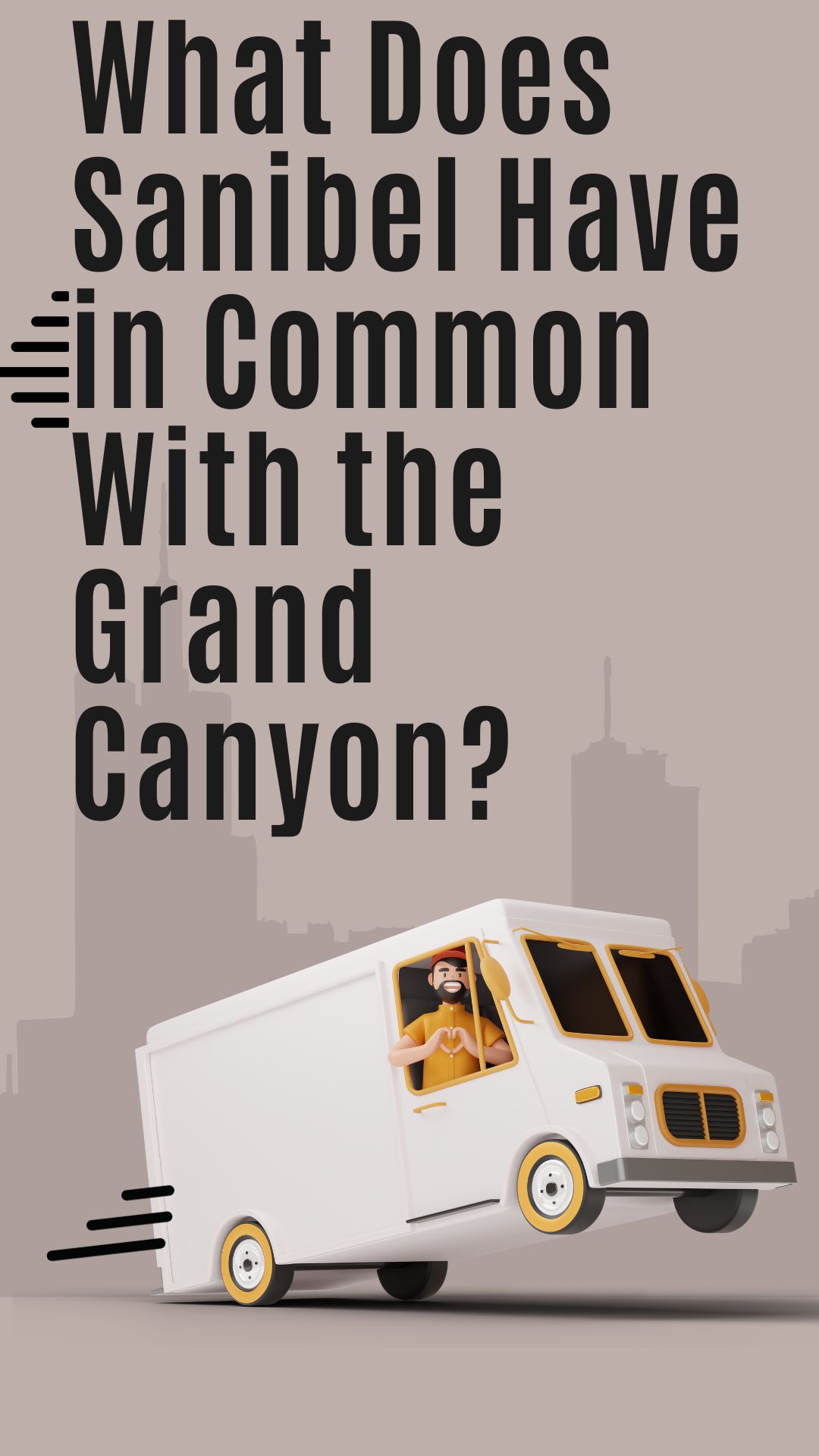 What is the Amazon "Unique Places in the World" List?
Amazon compiles a list of the places in the world that come with a bit of difficulty and less than ordinary tactics to get a package delivered. Sanibel has made the list with the Grand Canyon and many other interesting locations this year.
How/Why Sanibel Made the List
Much of the unique delivery strategy that Amazon has had to employ on Sanibel Island has been attributed to the aftermath of last year's hurricane. The hurricane led Amazon employees like Sonny Michael who works for Platinum Logistics, an Amazon Delivery Service Partner referred to by Amazon as a DSP, to make some interesting package drop-offs.
These delivery personnel were happy to bring much-needed supplies to the island and to deliver packages with comforting and consistent routine periodic mailings that brought and still bring a sense of normalcy and stability back to life on Sanibel.
Sanibel receives deliveries every single day of the year through Amazon. The packages are first sent to an Amazon delivery station in Fort Myers. Packages are received from a fulfillment center that were sent on to sorting in Fort Myers or Tampa and forwarded to the Fort Myers delivery station where drivers then picked them up to carry them across the Causeway to the island.
The delivery station in Fort Myers did receive damage but was able to get back to work to help the people of Sanibel a week after Hurricane Ian. In the beginning access to customers was a major problem because the only road to the island was washed out. Drivers brought packages to pick-up locations and when the road opened again in a shorter amount of time than expected deliveries were brought to the island.
Workers saw a large number of much-needed important items being delivered like chainsaws, fans, vacuums, and mailboxes. Michael was met with much gratitude from Sanibel residents who were excited to receive packages that would enable them to finish putting their homes back together. In the first days of being able to deliver to the island drivers would find they had packages to take to buildings that no longer existed and homes that had no readable address. This is why Sanibel has been added to the list.
Other Unique Places on Amazon's List
The Grand Canyon
We all know the Grand Canyon is an impressive and stunning collection of rock formations leading into a deep crevasse in the earth. Amazon makes deliveries to a resort at the bottom of the canyon, Phantom Ranch. This ranch is only accessible by hiking on foot, riding a mule, or taking a raft down the Colorado River.
Styria Austria
This may be the most unique of delivery destinations. A single delivery man hops on his skis during the winter months in this mountainous area to make deliveries to a ski town's hotels and cabins.
Mackinac Island in Michigan
Going back to yesteryear packages are delivered to Mackinac island via a horse and dray carriage because on this small portion of land cars and trucks have been prohibited for more than 100 years.
Frying Pan Tower in North Carolina
Another island off the coast of America. Amazon makes deliveries 30 miles off the North Carolina coast to an old coast guard tower via helicopter.
Monhegan Maine
Another island just off the coast in Maine. Packages arrive on the island via a World War II-era boat.
Sanibel is special and unique for many reasons, not just its newly out-of-the-ordinary delivery system. If you would like to learn more about the island please browse our blog. If you have any real estate questions about Sanibel including finding an amazing Sanibel Island home that meets your search criteria please contact me.