What is a Home on Stilts?
Posted by Holly Peeples on Monday, May 1, 2023 at 9:07:57 PM
By Holly Peeples / May 1, 2023
Comment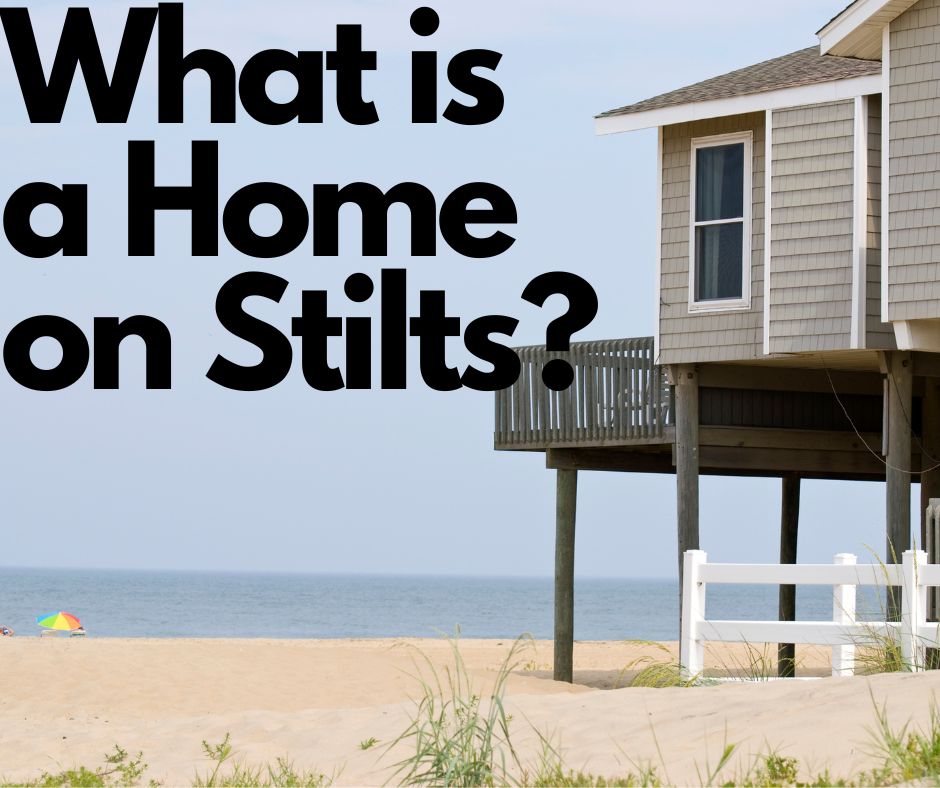 As you are shopping for homes on Sanibel Island, you may come across some that are built up off the ground. These are stilt homes. If you are unfamiliar with stilt homes, you may have a question or two about them to ensure this type of home is a good purchase for you. Read on to find out more about stilt homes to help you with your Sanibel home-buying decisions.
Why Would a Home Be Built on Stilts?
Often you will see stilt homes built in tropical climates (like around the state of Florida) where flooding could be common. Most stilt homes are located right on the beach or shoreline, or along a sea cliff. Homes are built elevated above the ground to prevent the lower floors of the home from taking on water during harsh weather. It's good to know however that a home built on stilts is not 100% floodproof. It is merely built with a strategy of having the ground floor at a higher level than potential flood waters. In some cases, waters may rise above this level and still enter into the home.
Benefits of building a home on stilts
In addition to hoping to prevent a flood, there are some other benefits to having a home built elevated above the ground. The biggest benefits include:
Pest control
Another benefit of having a home built up off the ground is that it can deter pests from coming in for a visit. Animals like mice, rats, squirrels, insects, and even alligators have a harder time accessing a home that is not right at ground level.
Better circulation
A house built with room underneath allows for better airflow all around the home. This is very beneficial in areas with constant warm weather to keep ventilation at a maximum and the home will stay at a cooler temperature. This can help to save on the cost of air-conditioning during very high temperatures. It also helps to keep the foundation dry during damp weather which drastically reduces the chance of mold, mildew, and rot.
Gives a better view
A house on stilts is higher up and gives a larger view of the surrounding environment allowing the homeowner to better benefit from the amazing picturesque views all around the house. Being slightly elevated allows you to see just a bit more of the natural beauty all around your house.
A bit of added stability
Areas with an unstable terrain like a sandy beach or a rocky sea cliff with uneven ground can be built on stilts to give a better level ground floor to the home. There are some stilt materials that provide stronger and more durable stability in uneven terrain than others. For example, a steel material is going to provide more strength to a structure than wooden stilts.
Are stilt homes safe and structurally sound?
The answer to this question is that a stilt house can be structurally sound when it is built properly with the utmost safety measures in place. If you are considering the purchase of a stilt home it is in your best interest to make sure that you hire a professional inspector with expertise on stilt home foundations to come and look into whether the home was built properly.
When it comes to a properly built stilt home they can be as structurally sound as a home built on a traditional foundation on the ground. That being said they are not safer than traditionally built homes but they can give the added benefit of preventing flooding and keeping the home cooler in high temperatures.
For more information, on available homes for sale on Sanibel Island please contact us anytime. We are highly knowledgeable in both Sanibel Island and Captiva Island real estate both single-family and condo properties as well as beach properties and inland properties on the island.