What is the Sanibel Sea School?
Posted by Holly Peeples on Monday, August 1, 2022 at 5:06 PM
By Holly Peeples / August 1, 2022
Comment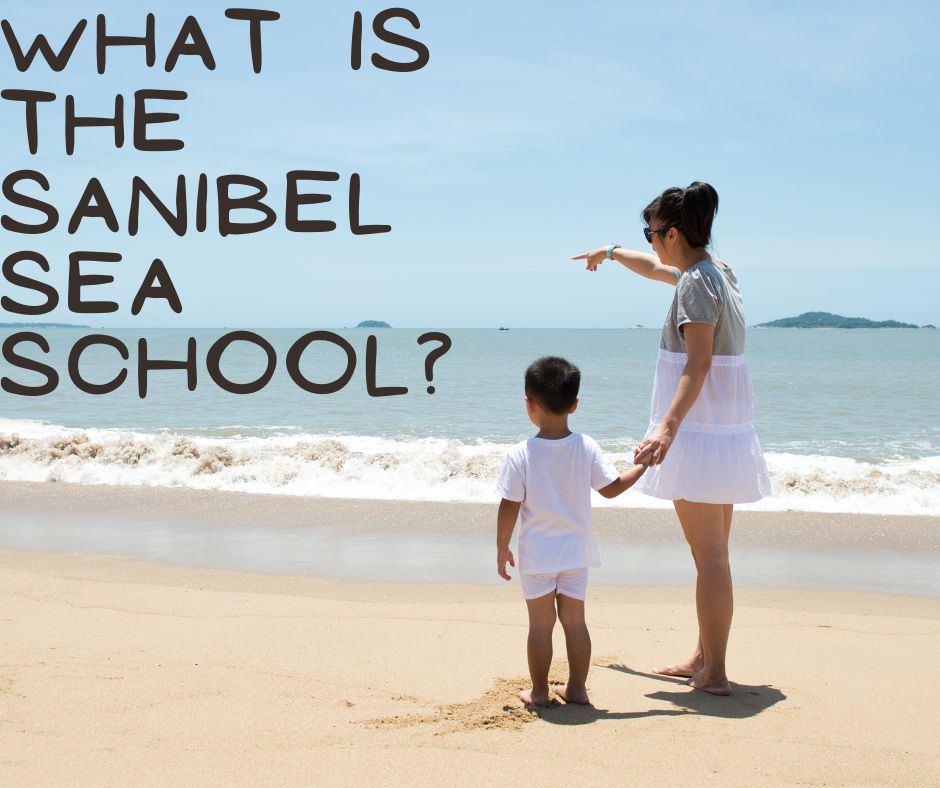 Ever want to learn more about the waters around Sanibel Island and its natural habitats? Or get up close with local wildlife and learn more about how and why these animals hang out on the island? Then Sanibel Sea school is a great opportunity to feed your curiosity. It is located at 455 Periwinkle Way on the main commercial strip of Sanibel Island.
The school offers a variety of different programs at different times during the year from classes for the smallest beachcombers to entire families or groups of coworkers.
The main focus of Sanibel Sea School
On the Sanibel Sea School website they share their mission of seeing all people in the world understand and care for the ocean and help to improve the ocean's future one person at a time.
The sea school holds its focus on its mission by teaching everyone who comes to the sea school about marine ecosystems including animals, plants, land, people, ocean, and weather. Through their classes, they offer the opportunity to touch feel, and interact with Sanibel's natural surroundings. They hope to give every student a great connection with the ocean and planet and help to encourage lifelong stewardship through transformative education.
Not only do they teach people about the ocean and the natural ecosystem around Sanibel they love to give back to the community by providing these educational opportunities to kids who may not be able to afford classes. They do this with the help of donations.
The Sanibel Sea School programs
Sanibel Sea School offers a wide variety of different programs including paddle boarding, seasonal camps, sessions just for children, sessions for corporate events, excursions at resorts, and even after-school programs.
At the flagship campus on Periwinkle Way you can sign up for a number of different classes that will take you out to special different locations depending upon the particular class you sign up for. There are classes for young children aged 6 to 13 as well as family classes for everyone.
You can sign up for classes through partnerships at hotels and resorts all around the island. At Sanibel Moorings you can take a guided beach walk every Friday at 9 AM for $20 per participant. At South Seas Island Resort you can take Discover Beachcombing for $15 a person or sign your kids up for the Sanibel School for Kids for $50.05 dollars.
Weekly camps
In summer and the winter, the sea school offers weekly camps Monday through Friday 9 AM to 4 PM for children over six and from 9 AM to 2 PM for 4 to 6-year-olds. There are teen camp programs available as well and these vary by season. During the summer, weekly camps run from June to August and fill up quickly as they try to keep the size of the camp small to allow for a more immersive experience and more teacher interaction.
If you have an older teenager interested in getting involved in a program there is a counselor-in-training program to help teach at summer camps. Each week of summer camp comes with its own theme and surfing lessons.
Winter camp is hosted around the holidays and each week has its own specific theme. Winter camps include biology, how to surf, some fun crafting techniques, and more.
After School Programs
If your children are looking for something to do after school gets out this is a great way to disconnect from a screen and get outside and explore the world around. Kids can enjoy swimming, combing the beach for treasures, snorkeling, surfing, ocean art, and much more.
After-school programs are held on Wednesdays from 3:30 to 5:30 and each Wednesday is $25 per student. Each specific day comes with its own topic of focus. Wednesday programs are offered from September through December. There's also another program that runs from February through May.
So whether you are visiting Sanibel or live here year-round and have always wanted to learn more about the waters around Sanibel this is the perfect opportunity to discover wildlife, comb through the waters and beaches, and get in a few water sports at the same time.
For more information on living on Sanibel Island including available Sanibel Island real estate please contact us anytime.
More Sanibel Fun Things to Do
ENJOY A PICKLEBALL CAMP AT THE SUNDIAL RESORT
SUMMER VACATIONING IN SANIBEL AND CAPTIVA ISLAND
IF YOU ARE NEW TO SANIBEL YOU NEED TO TRY BREAKFAST AT THE LIGHTHOUSE CAFÉ