What to Do if Insurance Denies Your Hurricane Ian Damage Claim
Posted by Holly Peeples on Tuesday, November 8, 2022 at 10:11:11 PM
By Holly Peeples / November 8, 2022
Comment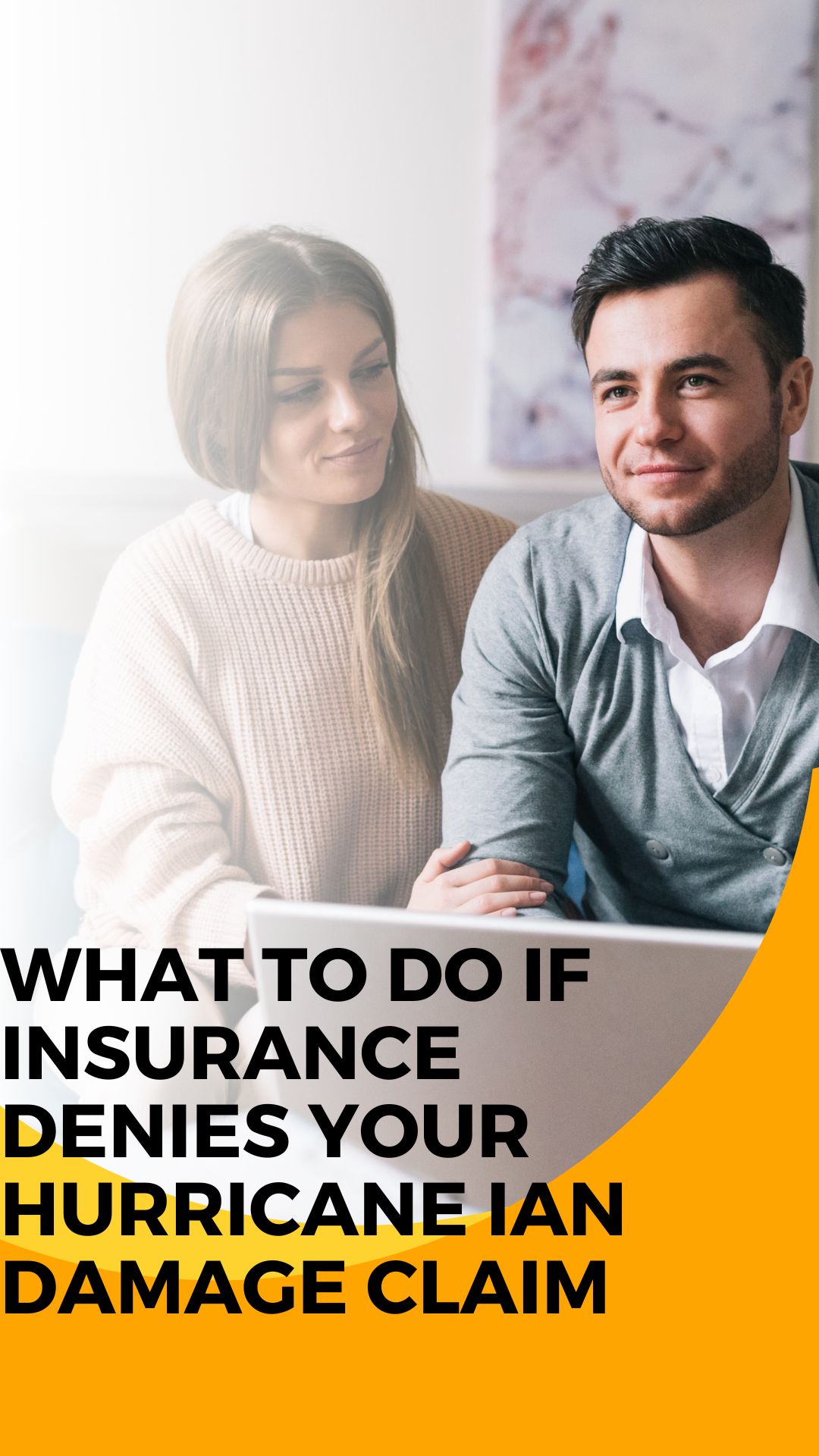 Residents of Sanibel Island have just begun to return to their homes on the island in the last couple of weeks. As they are able to return to their property they have begun taking the necessary steps to rebuild their homes by documenting the damage and reporting a claim to their insurance company. But what if your insurance company is dragging its feet in response to you? Or is not offering the coverage you feel it should? Or what if they are not offering any coverage at all? Do you have to take their answer or is there a way you can get help to push back and renegotiate?
Is it common to receive an unexpected response from your insurance company?
It is not uncommon for some homeowners to receive a response from their homeowner's insurance company that is less than ideal after making a claim for hurricane damage. In fact, there are so many homes hit by hurricane Ian's damage that there will be likely thousands of homeowners needing to renegotiate their insurance claim with their homeowner's insurance agency.
What should a homeowner do if their hurricane Ian insurance claim is denied?
Unfortunately, even when a homeowner with a valid homeowners insurance policy takes all the necessary steps or precautions with their claim an insurance company might do all they can to limit the amount of coverage offered to the policyholder. This is especially true when homeowners insurance companies are facing hundreds of thousands of claims from affected residences in Florida.
Some companies may fail to properly investigate the claim because of the volume of claims they are receiving. They may also fail to respond to your claim within a timely manner as is required of them by state law. They might also require a homeowner to submit seemingly endless rounds of paperwork to further prove they need coverage for damage or claim that certain damages are not included within their policy contract.
If you feel that your insurance company is not giving you the proper attention and care that you agreed to when signing a contract and making insurance payments every month, it is a good idea to contact an experienced local attorney that specializes in insurance claim denials.
The good news is there are a few law offices in Lee County including Fort Myers that are ready to help. They can give advice on your next steps in communicating with your insurance company to begin a negotiation process to help get your home the funds it deserves to rebuild. An experienced lawyer will try to keep things as simple and straightforward as possible but in some cases, you may need to take your case to court.
If you are unsure that you have an actual case it is a good idea to call an insurance attorney and ask them for their advice. You may be surprised at what they say. Don't think you have to take your insurance company's first answer or keep getting the runaround before you receive an actual answer for your claim. Let an expert help you through the process while you have so many other things on your plate.
For more information on real estate in Sanibel Island please contact us anytime.