What to Expect Selling a Sanibel Hurricane Damaged Home As-Is
Posted by Holly Peeples on Monday, December 19, 2022 at 5:28:05 PM
By Holly Peeples / December 19, 2022
Comment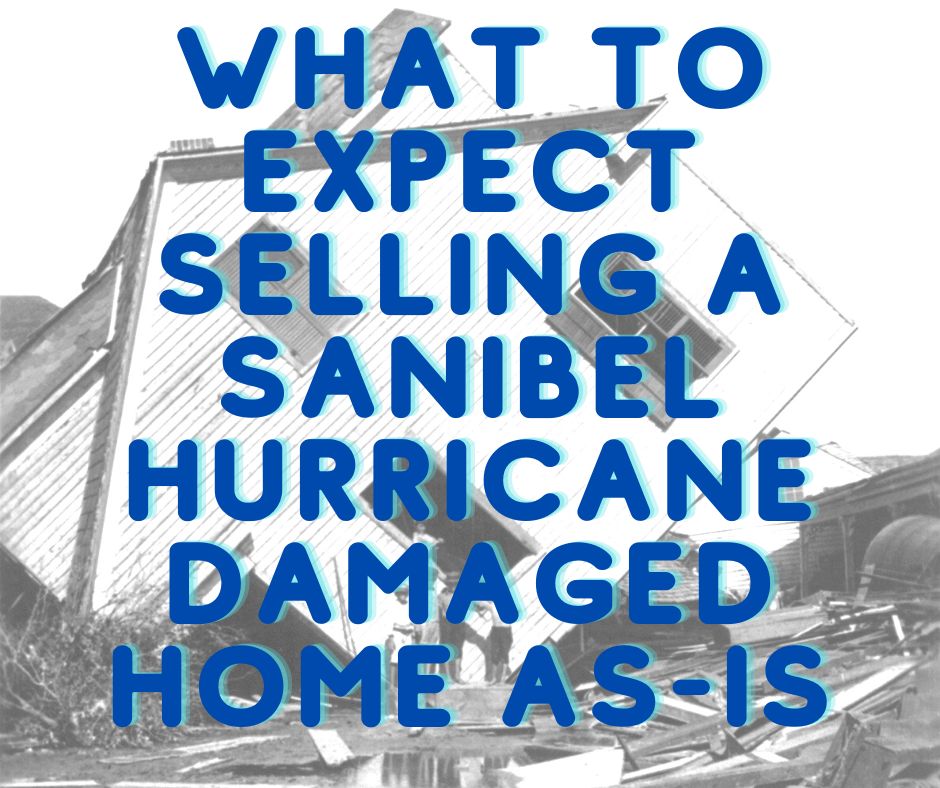 Some Sanibel Island homeowners may not have the ability to go through the entire repair and insurance process for restoring their Sanibel Island hurricane-damaged home. And for sellers hoping to sell their property as is after it has taken on hurricane damage, there are a couple of options. The homeowner can sell their home as it is and keep the insurance proceeds or transfer insurance proceeds to the new purchaser of the home. If there is enough profit from the sale to satisfy the home mortgage this can be an option. If the homeowner owns the property outright then insurance proceed money is not an issue.
In some cases, the homeowner may sell the property for more if they are able to transfer insurance claims to the new homeowner. However, this is not always allowable in all home purchases of hurricane-damaged property.
Often when an interested buyer is purchasing a property as is that needs a lot of attention they will assess how much it may cost to fix the home and restore it. They may also ask if the home is subject to the 50% rule. In some cases, it could be difficult for the buyer to secure insurance on the new property. A buyer might be able to get a builders risk policy if the home previously had homeowners insurance even if the seller plans to keep the claim money. In some situations, the new buyer may not be able to retain insurance until the home is properly repaired and inspected.
Pricing your hurricane-damaged home when selling as is
Setting a list price for a traditional property that is in great condition is a skilled task in itself. So how does someone set a list price for a hurricane-damaged home being sold in its current state? A good place to start is knowing what the fair market value of the home was pre-hurricane. Once you know this you can then calculate repair costs to restore the home back to a livable condition. If the property is subject to the 50% rule these costs would need to be calculated as bringing the home back to its pre-hurricane condition. Once the cost of repair is known the calculation can be made on what a reasonable listing price might be for selling the home as is.
The best way to arrive at this number is with the help of a local real estate agent that is knowledgeable in market values before the hurricane happened. They can help you to assess damage through contractor quotes as well and help you arrive at what the current fair market value price would be for a hurricane-damaged home.
Selling homes damaged beyond 50%
What if your home underwent severe hurricane damage and you do not wish to rebuild? You may be able to sell the property for the value of the land and this may bring in more money than rebuilding the property on the land. This is especially helpful in the case of a homeowner that did not hold a flood insurance policy. It is always best to talk over your options for selling your property as is but they trusted an experienced local real estate agent so that they can help you arrive at the personal best decision for you.
For more information on selling Sanibel Island real estate please contact us anytime. We are here to serve in your best interest and help make any process as stress-free as possible.