What to Know About Renovating an Older Sanibel House
Posted by Holly Peeples on Wednesday, November 15, 2023 at 6:57 PM
By Holly Peeples / November 15, 2023
Comment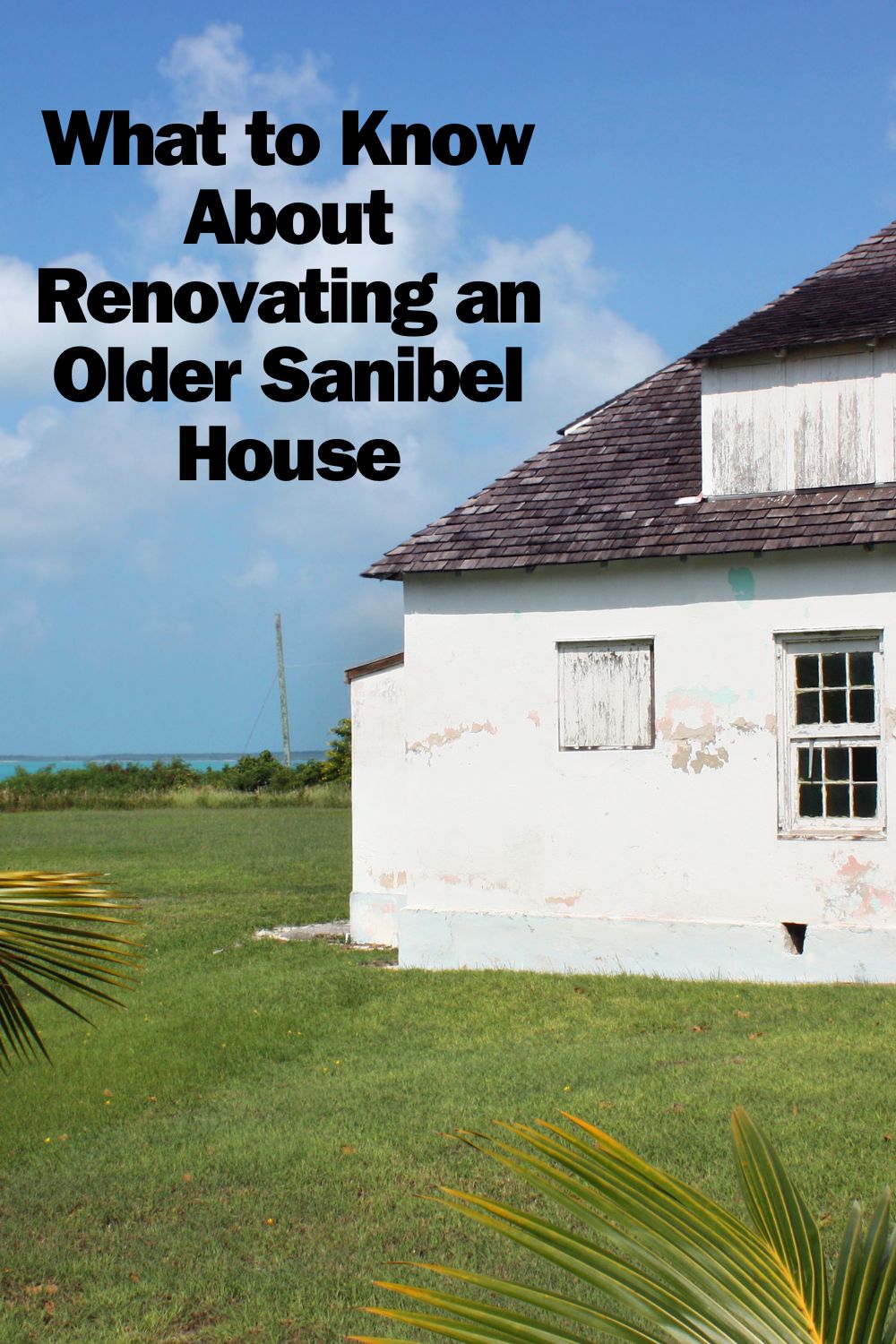 To help navigate a challenging real estate market, some Sanibel homebuyers are considering the purchase of an older property that could use some attention and care to get it back in peak condition to save on the purchase price. This can be a great way to pay less for a home and turn a property into something you will truly love.
Purchasing an older home with plans to renovate sounds like a fun adventure, and it can be, but before making that Sanibel home purchase, it is good to know what renovating an older home could potentially look like.
What to Know About Renovating an Older Sanibel House
Mold and Mildew
It is not uncommon for older homes to have moisture issues. The chances of an older home having these problems increase with homes close to the water like here on the islands. They also increase when an area has been hit by a major storm recently. The most common areas where mold in mildew is found are dark spaces like the basement.
Mold and mildew can bring health hazards because airborne spores are unhealthy to breathe. It is particularly worrisome for anyone with respiratory issues or allergies. Finding mold and mildew in a home requires a good cleaning to make sure that it does not continue to grow. Before attempting to clean any mold it should be tested to see if there is a presence of toxins and if a more specialized professional cleaning is required. This will of course slow down a project and specialized cleaning can get costly.
Code Compliance
Code compliance means that a home is built to all of the current building safety standards put into place by the local government where a property is located. Building codes and standards have changed several times as time rolls on. Homes built before the current building codes are under old building codes that are no longer deemed safe. You may find systems within your home that were once considered fine but are now known to not be safe or just not up to the most current standard.
This doesn't mean that a Sanibel buyer has to go about their older home ripping everything out to meet current codes. But some things will need to be updated to meet them. There is a separate portion of the building code in Florida that specifically addresses this. The portion is entitled "Florida Building Code- Existing Building." There are three sections labeled level 1, 2, and 3 alterations. No repairs are allowed to make a structure less safe but not all repairs may have to comply with new current codes. It is good to be prepared and aware that some code upgrades may need to happen.
One of the most important areas of code compliance for older homes in Sanibel to be aware of is hurricane safety codes. Many older structures on Sanibel that need some TLC were hit hard by Hurricane Ian. Complying with hurricane building safety standards can be a challenge. It could also impact homeowner insurance.
Making Sure to Have as Accurate a Price Forecast as Possible
Sometimes purchasing a fixer home is going to cost more money than it would to purchase a home that needs little to no work at all before moving in. Though the price tag of the home may be smaller and within your affordable budget, you want to make sure that the repairs you plan to make to the home are going to be affordable ones you will actually be able to pay for. You do not want to buy a home that sits in disrepair just to be able to get into one. Make sure to accurately calculate the costs of repairs and then add in an extra price buffer for surprises to get a good idea of what the home will actually cost you.
If you are looking for a home in Sanibel I am here to help. I am highly knowledgeable and experienced in helping clients buy and sell homes on both Sanibel and Captiva Island. Contact me any time with your Sanibel real estate needs.