Which Island Should I Settle Into, Sanibel or Captiva?
Posted by Holly Peeples on Tuesday, September 12, 2023 at 5:36:27 PM
By Holly Peeples / September 12, 2023
Comment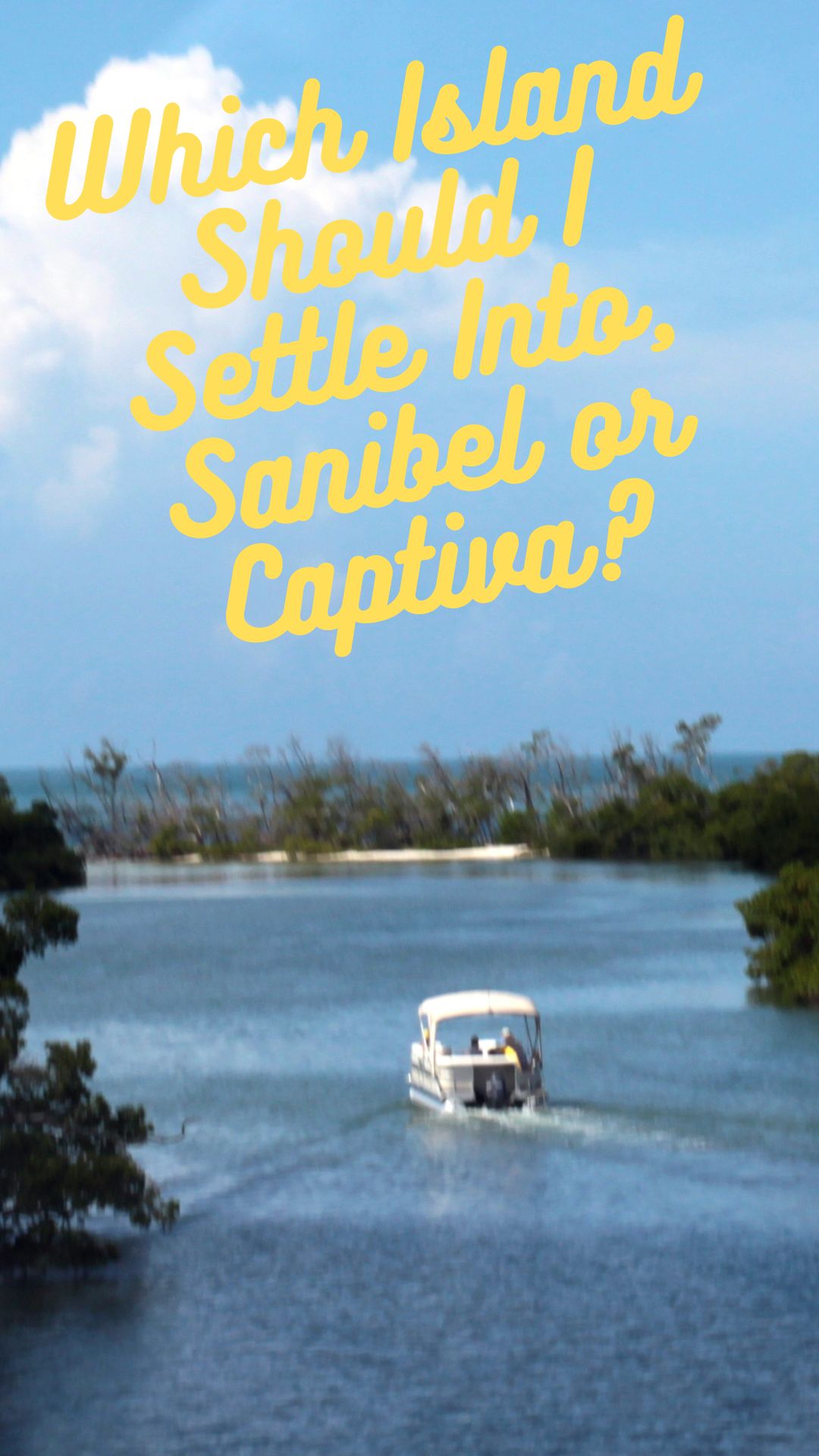 When people consider a property purchase on Sanibel Island they often ask themselves about the sister island right next to Sanibel, Captiva. This island is on the northwest end of Sanibel and is only accessed by car via Sanibel Island or by boat. These two sister islands offer some of the most amazing dream properties and often people considering a property purchase out here ask whether they should purchase on Sanibel Island or Captiva Island.
Here is a little info about each island to help you decide where you would want to purchase a home
About Sanibel Island
Sanibel Island hosts a city of the same name which encompasses almost the entire land mass of the island. This island has about 7,000 full-time residents and more part-time residents. Sanibel is a barrier island off the southwest coast of Florida accessed via car only on the east end through the Sanibel Causeway. It is well-known by several people in Florida and many who have grown up along the eastern seaboard as a place to enjoy the summer.
Over half of the land on Sanibel is a wildlife refuge and the land is well protected with strict building and development laws to help keep Sanibel a place of natural beauty that holds balance and respect for the land while also offering world-class resorts, shopping, entertainment, daily necessity services, and housing.
Not only does Sanibel offer some of the most amazing beachfront properties in Florida there are other waterfront living opportunities on the island as well. Sanibel has several small lakes and a handful of canal systems. Though finding beachfront property might be limited because the island is only so large and only has so much shoreline, waterfront lovers can still enjoy waterfront living on Sanibel in other ways. In Fact, there is an island within an island here!
The people of Sanibel are known for being warm and friendly. This is a small town on a piece of island paradise. Getting involved in the community affords you the privilege of getting to know other people on the island and actually remembering who they are. There is a lot of opportunity to get to know people in the tight-knit community of Sanibel. The public school system is top-rated as well offering kids small class sizes, the ability to know almost everyone in the school, and attention to excellence.
Captiva Island
Captiva Island is another very rare island that is located on the northwest end of Sanibel and only accessed by car through Sanibel Island. Captiva was once connected to Sanibel Island and then the waters of Blind Pass were dredged and separated the two islands. Captiva is much smaller in landmass than Sanibel Island. Captiva has just 1.64 square miles of land mass as compared to the 12 miles of Sanibel. Don't let the size instantly fool you into thinking that there is less here. There are still plenty of reasons to purchase property on Captiva.
Captiva is much quieter than Sanibel and though the population has been growing it remains just under 700. Homes on Captiva Island offer a large variety in this limited space. You can find small quaint bungalows and cottages as well as luxurious mansions and palatial estates. A portion of Captiva Drive has been nicknamed Millionaires Row for being the location of some of the most impressive homes on the two islands. It may be easier to find larger vacation resorts on Captiva but the island still maintains a balance and has a focus on natural preservation.
Captiva, though small, is home to some of the most popular local restaurants on both islands. You may also be surprised to find that there are high-end winetasting adventures to be had on Captiva Island. Some of the best restaurant publications have come to Captiva only to be impressed and write about the hidden gems you will find on Captiva. Captiva may be smaller and have a lesser population but it is the perfect location for those looking for that true island getaway experience that is just minutes from mainland Florida.
If you are trying to decide between a property on Captiva or Sanibel please contact me. I am happy to help you discover the most important attributes of a property to you and look at available Island properties that fit your island lifestyle dreams.