Who Should Attend a Home or Condo Inspection?
Posted by Holly Peeples on Tuesday, March 29, 2022 at 12:53 PM
By Holly Peeples / March 29, 2022
Comment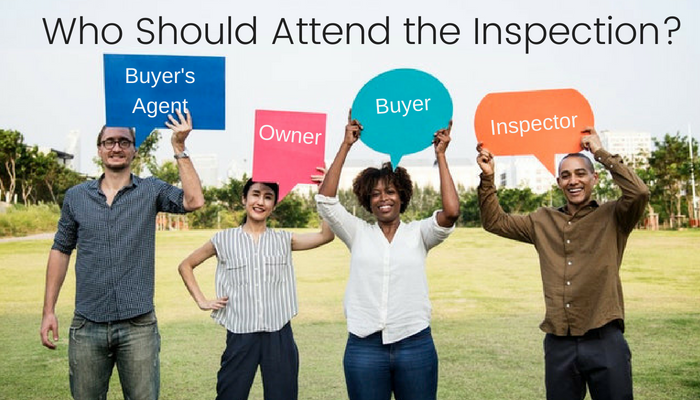 Buyers have the ultimate say as to who attends their home inspection. Buyers also have the authority to determine who they will use for the inspection. Real estate agents can suggest or recommend but it's ultimately up to the buyer to choose the inspector. Because of this, buyers also have a say in who attends the inspection. In general, most real estate buyer's agents will attend the inspection with their buyer but at the very least, buyers should attend as well.
In some cases, buyers may be unable to attend the inspection due to unrelated circumstances such as an out-of-town buyer or they are not able to leave work in time, etc. In these cases, the buyer's agent should be on site to accompany the inspector throughout the property. Often times, the listing agent will provide the seller's disclosure form to the inspector as a reference on what the seller already knows about the home. But in most cases, the buyer and the buyer's agent will attend the inspection.
Should the Seller Be There?
The issue of whether or not sellers should attend the inspection is a complicated matter. Buyers cannot forbid the seller to leave the premises altogether during the inspection but most will willingly leave for several hours. We have come across extremely involved sellers that not only remain on site but accompany the inspector as well, shadowing their every move. This can not only agitate the buyer but complicate the inspection and distract from the purpose of the inspection. Buyers may not feel comfortable discussing problem areas or concerns freely in the presence of a seller or the listing agent. This is where a diligent buyer's agent can advise the listing agent and the seller. An experienced buyer's agent should be able to point out the negative connotations of a seller attending the inspection so that the process can proceed without uncomfortable issues.
Buyers should certainly accompany the inspector if possible but try and keep the attendees to a minimum. Too many parties involved may distract the buyer from concentrating on the issues at hand and asking necessary questions that arise. It's important to concentrate on the property and understand the details that come with purchasing a home and land.
For more information, please contact me today! I would love to help put you in touch with an experienced home inspector for the Sanibel Island or Captiva real estate market.
Related Resources: