Why is Earnest Money Important in a Housing Transaction?
Posted by Holly Peeples on Monday, May 3, 2021 at 2:11 PM
By Holly Peeples / May 3, 2021
Comment
Have you ever heard of the term "earnest money" as it relates to buying a home? If you're interested in buying a new home in today's housing market, you should be familiar with the term because it can often make or break your chances of getting the home you desire.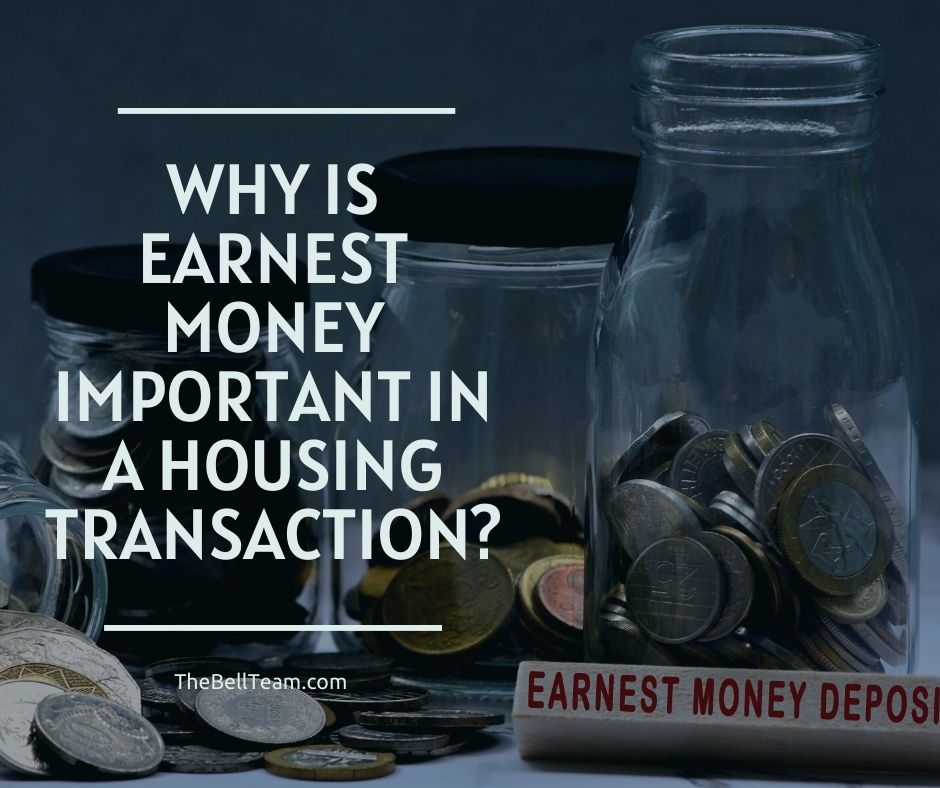 Earnest money refers to the money a buyer provides the seller through an escrow account as a way of providing a safety net to the seller should the buyer pull out of a housing contract without a legitimate reason. Typically, this amount adds up to approximately 1-3% of the home sale price and can even count towards the down payment of the home should the sale fully go through.
Is earnest money a requirement on the part of the buyer to get the home? Not necessarily. However, many sellers will be turned off by offers made without this safety net. Earnest money tells the seller that the buyer is serious about getting a deal through on the home. Without it, the risk of a deal falling through rises.
There are certain circumstances, however, that warrant the buyer getting their earnest money back. For instance, if a buyer has a home inspection contingency in their contract that fails to meet the necessary requirements, that person can absolutely pull out of the process and get their money back. If, for some reason, a buyer is unable to sell their home in a certain time frame included in the contract, that person also has valid grounds to receive their deposit back. Additionally, the buyer may be able to negotiate with the seller and their real estate agent to lengthen the time frame to sell the home if the buyer is dead set on purchasing that home.
Are you wondering if you can even afford an earnest money deposit? Take the extra step to set up a budget plan before even searching for a home to make sure you can fit this deposit in your game plan. If you're still not sure what to do, consider consulting with your real estate agent. There may certainly be ways of negotiating your way around putting this deposit down – particularly if you are already financially sound in other areas. If you are able to afford to provide earnest money in a housing transaction, however, you should seriously consider it.
For more information on buying and selling in Sanibel or Captiva Island, Contact us below at any time.