Why the Right List Price Matters Much More Now Than it Used To
Posted by Holly Peeples on Wednesday, August 10, 2022 at 6:07 PM
By Holly Peeples / August 10, 2022
Comment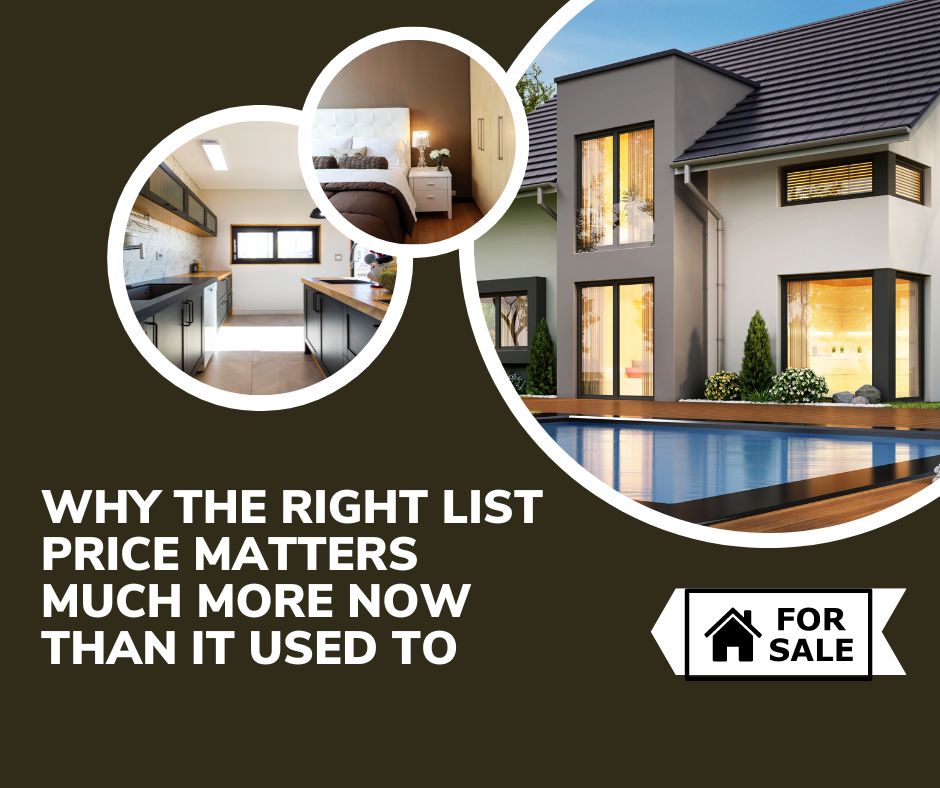 The overwhelming and competitive seller's market has taken a cool down from the frenzy that it has been over the last two years. What does that mean for homeowners considering selling their homes in the next few months or years?
Home prices are increasing and will continue to do so but not at the rapid pace that they have been over the last few years. There is less buyer demand for several reasons one of them being the increase in mortgage interest rates. This means that there is more home inventory on the market, especially in the last couple of weeks. And as the market conditions begin to shift the way a homeowner prices their home for sale is more crucial than ever.
The reason the current housing market has shifted
Just a year ago sellers could price their homes higher because the demand for homes was exponentially high. Higher than we have ever seen in recent history. Currently, things are shifting and this means that an approach to pricing a home needs to adjust.
With fewer buyers, sellers are smart to recognize that the market conditions are different as compared to what they were when mortgage rates were unbelievably low. Here are some reasons adjusting your pricing strategy is so important right now:
Why pricing your home at the proper market value is critical
The price you list your home for sends a message to any potential buyer. If you price your home too high you will run the risk of buyers thinking that the home is not worth their time or that the homeowner is trying to rip them off.
If you are not receiving any offers on your home and the home sits on the market for longer than other homes in the area you may have to lower your price or try to reignite interest in your house after it has been on the market for a while. Unfortunately, when the price of a home is dropped it can be seen as a red flag to some buyers that there may be something wrong with the property or that it could still be overpriced.
Market experts at realtor.com have shared that listings with a price cut have nearly doubled from one year ago but remain below pre-pandemic levels. To avoid the headache of your home sitting on the market longer or having to adjust the price it is best to set the right price from the get-go. The best way to know you are pricing your home exactly right is to use the help of an experienced local real estate agent.
Data has shown time and time again that homes that are listed at a proper fair market value receive the most interest and have a more successful chance of selling for the fullest price. It is always within a homeowner's best interest to list their home at fair market value from the beginning.
For more information on selling a home on Sanibel Island or Captiva Island please contact us anytime.