You May Have Heard of Painted Rocks, Sanibel Has Painted Seashells
Posted by Holly Peeples on Monday, November 13, 2023 at 4:42:20 PM
By Holly Peeples / November 13, 2023
Comment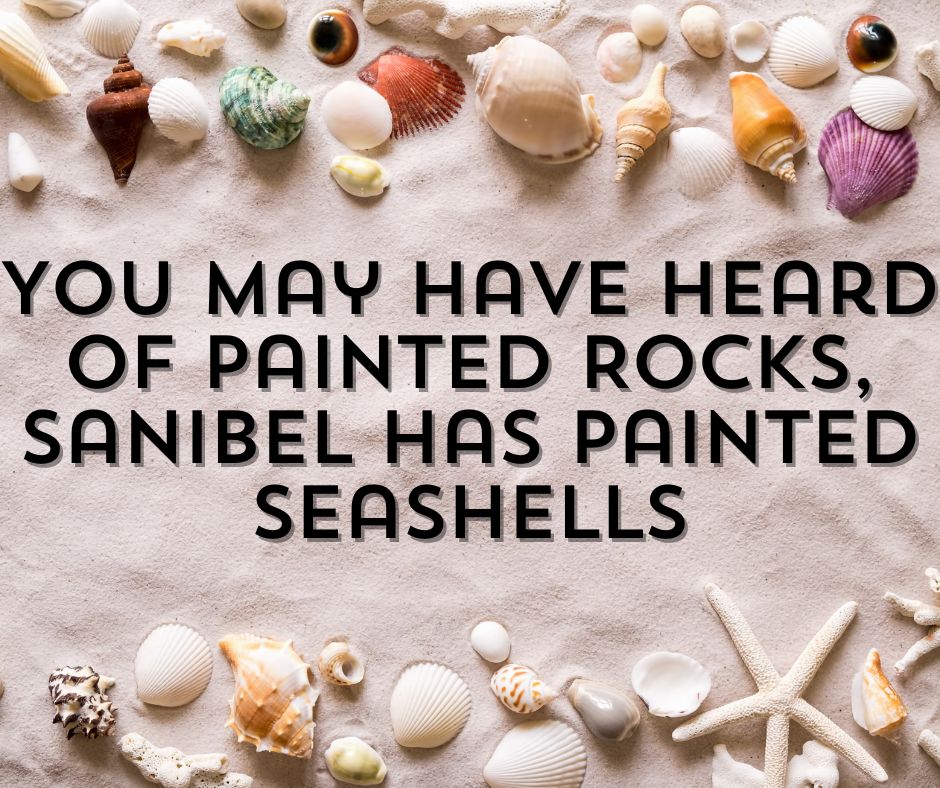 Sanibel is a wonderful place to buy a home, but there is more to deciding to relocate somewhere than just liking the geography and buying a home. Making sure you will not regret a home purchase in a new area also requires getting to know the place before you move there. Many homebuyers try to get to know an area as much as possible before deciding to move there. One of the best ways to do this is to find out about the culture, about what goes on in the community, and what things there are to do, this helps homebuyers make a better-informed decision on if they want to move.
Sanibel is one of the most beloved waterfront Florida locations to both live and vacation. It retains a lot of natural beauty and unspoiled beaches. It is full of friendly residents both year-round and part-time. And it has a few small-town quirks that bring a smile and make you fall in love all the more. One of the things it is best known for is its amazing beaches with shores full of seashells.
There are many community activities on Sanibel set up around the amazing seashells of Sanibel Island. Most people know about the famous shell museum. Some people are aware of the Sanibel Shell Festival and might be aware of the Sanibel Sea Shell Club. But do you know about the Shell Fairies and the hidden painted seashells?
About the Sanibel Shell Fairies
Who are the Sanibel Shell Fairies? They are a group of Sanibel residents who have found a fun hobby and love to use it to brighten other beach visitor's days. Have you heard of the painted rock trend? Instead of using rocks the Shell Fairies use shells which you can find in abundance on the island.
What is the Painted Rock Trend?
The trend of painting natural objects and "hiding" them for others to find started with rocks. It became so popular that is it now a nationwide and maybe even worldwide thing that people do, decorating rocks and hiding them for people to find and brighten their day.
The whole thing started with a 20-year-old woman from Cape Cod who walked the beaches near home searching for things on her beach walks. Finding objects like sea glass helped her feel connected to her parents who passed away. As she continued with her walks she noticed other beach walkers doing similar things, combing the beach for interesting found objects. One day she decided to grab a permanent marker and write messages on five rocks she found on the beach. She returned the rocks with the messages to the beach on her next walk.
A friend of hers ended up finding one of the rocks, took a picture, and sent it to the woman. This message was exactly what her friend needed to hear at that time. The woman was shocked at the impact the rock made and that it was on a friend. This inspired her to start the Kindness Rocks Project. With time, rocks were being decorated and left to be found by groups all around the country.
Finding Painted Shells on Sanibel
The Shell Fairies paint rocks daily and hide them all over to brighten people's day on Sanibel. There is a Facebook page just like with the rock movements for the shells. You will often find instructions on the back of the painted shells about the page with encouragement to take a picture of your found decorated shell and post it.
A popular spot to place painted shells on the island is the Sad Tree. It is a tree that looks as if it is dying and in a sad state but has withstood many things and still stands. It is not the best-looking tree, but it is often decorated with fun shells to bring some life and cheer to not only the looks of the tree but the community of the island. (I told you Sanibel has some fun quirks.)
So if you do find a rock painted with a fun bit of cheerful art stop by the Facebook page and share your fun treasures. And if you end up moving to Sanibel Island the Shell Fairies are always open to new shell painters joining the club.
For more information on available, Sanibel Island homes contact me. I am happy to help with any of your Sanibel real estate needs.