Buyer/Seller Services
Whether buying or selling Sanibel real estate, Captiva real estate, or property throughout Southwest Florida, Karen Bell and The Bell Team have the experience, knowledge, integrity and commitment to unparalleled service which will exceed your expectations and fulfill your real estate goals. Our partnership with VIP Realty Group, Inc., Southwest Florida's premier real estate brokerage, enables us to utilize the latest "cutting edge" technology and marketing alliances to either find you the right home or find the right buyer for your property.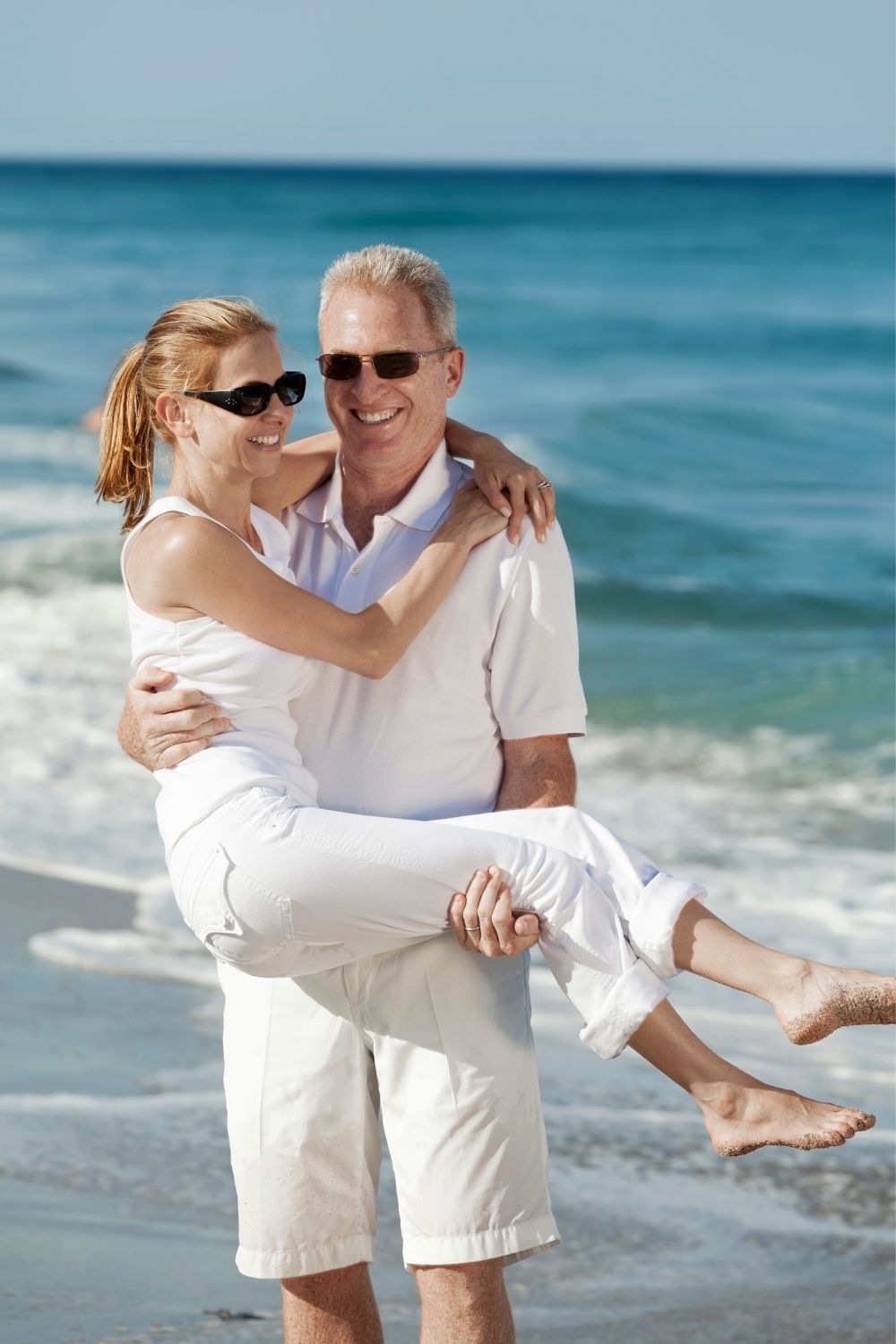 Buyers
Come experience the joy of owning an island home or condominium, Gulf-access canal property, or luxury Gulf-front estate. Sanibel and Captiva islands are a very unique and special place, with a great diversity of property types and locations. We are local experts and have the experience and knowledge of the islands and surrounding areas to provide the peace of mind you expect throughout the entire buying process. We pride ourselves on the relationships we build with each of our customers; lifelong relationships built on trust and integrity, unparalleled service, and a commitment to value. Guided by our seasoned expertise, buying your piece of paradise can be as relaxing and enjoyable as a day at the beach.
We make buying fun
We know how to listen
We utilize the right resources
We make your dream a reality
Please search The Bell Team's Featured Listings or browse the extensive list of properties currently available throughout the area. Our property tracker will help you keep properties of interest organized and at your finger tips, while The Bell Team will use our contacts and knowledge of the market to locate specific properties that match your interests.
Sellers
Karen Bell and The Bell Team have spent over 23 years perfecting our approach to the sales and marketing of luxury Sanibel real estate and Captiva real estate. Our unique combination of personal and productive service with a professional, well-planned marketing strategy ensures you the best opportunity for the swift, successful sale of your property. Known for having a strong reputation built on integrity, character and performance, Karen Bell and The Bell Team bring a dedication to each and every client that generates and sustains our long-term relationships.
Selling Luxury Real Estate
As with most real estate, everything pre-2020 changed with luxury. Investors, who were largely side-lined due to the pandemic, have started to nibble at great buys in Los Angeles, Manhattan and Miami.
Larger homes, which were off trend before COVID, have made a 180-degree comeback, and while cities were once the key domain of luxury, more people are opting to live off the grid.
Also, wellness amenities, like "well kitchens" with farm-to-table amenities and organic dining, have become popular. As the geography of the country tilts in the balance of great, low-interest buys and tax-friendly environments like Florida, New Yorkers are trading in their Park Avenue condos for impressive waterfront deals in Ft. Lauderdale and Miami.
Here are some of the best practices for selling Luxury Real Estate:
Provide an Experience
Luxury isn't necessarily defined by material objects anymore. People are making massive, life-changing decisions and, as we guide them through the real estate transaction, we've become more of a steward of the entire experience.
Luxury Listing Presentation
Getting listings has become something of an art form with the scarcity of properties on the current market. You might start by adding thoughtful touches like a bottle of champagne sent ahead with an invitation to view your digital presentation. You could also create an experience showcasing other properties you've listed with a virtual tour.
Communicate Clearly and Frequently
The conversations you have with luxury clients can look quite different from other clients. You should preview every price point in the luxury client's market.
Be Flexible
Luxury clients typically have tight schedules, requiring their agents to demonstrate flexibility. You may have rearranged your day to attend a showing for a luxury client, only to discover that they cancel last-minute. That's the reality of luxury, but those who are able to navigate the unexpected will also often reap the biggest payoffs. Make it easy for your clients to contact you, especially before important meetings. Technology can help.
Be Responsive
Answer your clients questions as quickly as possible and remain available throughout the day and evening to be responsive to emails, especially if you are in the midst of a transaction.
Stay Organized
Having a single point of contact, either the agent or a well-trained transaction coordinator once a property goes into contract, can help run interference between the client, the agent and all other service providers, including the mortgage broker, inspector, assessor, contractor and lawyers.
Remember you are dealing with a different type of client when working with Luxury Real Estate. Higher price points mean that people typically want a higher quality of work ethic and will expect more out of you.
Another Satisfied Bell Team Client
Karen Bell was very helpful. Obviously wanted to help us make the best decision for us. Karen Bell is excellent! The best agent we have ever worked with.
Annis, Sanibel Island
Karen Bell was great from first meeting to closing. I would recommend her to anyone.
Kramer, Captiva Island
We had favorable impressions of Karen Bell thoughout our years visiting Sanibel. Her community involvment and her love of animals were appealing to us. Everything we thought we'd find in Karen was confirmed. Obviously, we think Karen is wonderful. She is honest, communicative and knowledgable. We consider her a friend. Sherrill & John also helped at closing and were just as helpful. Very unsual service in real estate!
Hearst, Sanibel Island
We did comprehensive research on Karen's experience and approach and were very impressed. She listened to what we were looking for and showed us appropriate homes. She is very friendly and caring.
Russo, Sanibel Island
Karen Bell was absolutely outstanding. I could not have been happier with the service that I received from her and her team.
Anonymous, Captiva Island
Chose Karen becasue we have worked with her on a previous sale. Karen was wonderful!
Warren & Karen Marsh, Captiva Island
Karen has been our agent on previous transactions. Appreciate how she promoted our listing for a long time. Very happy with all the exposure.
Gary & Mary Ruth Staadt, Captiva Island
We have known John & Sherrill for 20 years. We never considered any other people to sell our house and they did a terrific job!
Gordon Huller & Doris Holzheimer, Captiva Island
Karen's honesty, expertise and reputation sealed the deal! Karen Bell is superb!
Sandy Clark & Jane Mahoney, Sanibel Island
We used VIP to purchase on Sanibel & Sell on Sanibel. The Bell Team are very knowledgeable of sales on the island. We would not go anywhere else. We consider them our friends! This team is just fantastic. They have a great way of making you feel relaxed. Our experience with VIP has been great. Keep up the good work.
Robert & Meredith Cogliano, Sanibel Island
We consider Karen Bell a friend and have recommended her to others. She stuck with us through thick and thin and handled everything with the upmost professionalism. Sherrill & John are an invaluable part of her team - they are always available to answer questions.
Tom & Susie Rathbone, Captiva, FL
The Bell Team has a top reputation, are people we trust and they know the Sanctuary market well. The Bell Team is well organized, follow-up in all repsects, accesible, honest, market knowledgeable and established.
Jack & Michele Cunningham, Captiva Island
Karen is a neighbor of my family's. We've known Karen a long time, she's a friend and a real sweetheart! There aren't enough nice things to say about Karen - as a person, neighbor, or as an agent. There really wasn't a choice, we simply couldn't have gone through this process with anyone else. My mom wouldn't have been able to trust anyone else. This was a difficult process for her and Karen took care of her throughout. We would recommend Karen Bell.
Ms. Beatrice Blank, Sanibel Island
First impression, greeting and overalll appearance of Karen Bell & VIP Realty Group, Inc. was excellent. Karen Bell was responsive, professional and detail oriented. We were referred by a friend and our purchase was great and a quick procedure. We would use Karen Bell and VIP Realty Group, Inc. again. We would recommend Karen Bell & VIP Realty Group, Inc. to our friends.
Mr. and Mrs. Bender, Sanibel Island
Sherrill Sims and John Bates were professional and a class act!!
Marcel & Betsy Ventura, Sanibel Island
Karen Bell was a pleasure to work with and took care of every detail, treated us very well.
George and Jennifer Kuersten, Sanibel Island
I have used Sherrill Sims in the past. Again Sherrill Sims & John Bates sold my home on Captiva and were amazing. Over the top with help on all fronts. I live out of the country for six months and I could not have been happier.
Marie Peart, Captiva Island
Karen is very responsive and easy to deal with. Always helpful in answering questions. Found her through an ad on Trulia or Zillow, can't remember.
Bell, Sanibel Island
We chose VIP Realty Group, Inc. because of Karen Bell, as we have bought and sold 4 properties with her. Karen always goes above and beyond no matter how difficult the situation. Her knowledge of the island, her job and professionalism can not be replaced!
Ed & Carol Garske, Sanibel Island
I have known Karen, John and Sherrill for 20+ years. You are very lucky to have them as part of VIP Realty Group, Inc. I have done 5+ real estate transactions with them. They go above and beyond the expected.
Nanelle Wehmann, Sanibel Island
Karen Bell is the finest real estate agent I have
ever
come in contact with!!! Knowledgable, persobale and flexible!! The absolute BEST!!
Corio, Sanibel Island
John Bates and Sherrill Sims were tremendous. They were on top of every phase of the process. They made it very easy to complete.
Reape, Captiva Island
Karen Bell & The Bell Team are friends and neighbors. They have a wonderful office. They are the "BEST".
Stuart, Captiva Island
Karen Bell & The Bell Team were referred to me from a friend. They were excellent and reliable.
Lee, Sanibel Island
Karen was superb. She was well informaed, provided good advice and never missed a detail. When asked how VIP Realty Group, Inc, or Karen Bell could improve their service....I'd like to offer an insight here but I can't!!
GGA of Sanibel, LLC, Sanibel
Karen Bell is the most professional, intelligent, caring and thorough agent I have ever met/worked with and I have bought and sold a LOT over the years. Her amazing patience and calmness helped us through a 6 month nightmare escrow. Hire more people like Karen and her Team. Karen greatly impoves the VIP brand.
Thomas Dadras Louise Lundberg, Sanibel
Sherrill is a good friend for many years. She and John couldn't have been more professional & helpful.
Taylor & Betsy Hay, Sanibel
Competent, reliable, accessible and concerned, friendly and caring.
Eli & Cherie Saleeby, Sanibel
Karen Bell was impressive with her knowledge and professionalism. We felt we received her full attention even though we were not one of the high end buyers. She is terrific!
David & Kathy Ferrari, Captiva
Karen Bell has been terrific!!
Keith & Pat Campbell, Sanibel, FL
I searched for an agent on Sanibel...after I read Sherill Sims biography and saw how active she is in the community as well as a seasoned agent, we called her. She was most delightful, helpful, professional and John Bates is also an awesome agent, professional, technical, great advice! Our experience with VIP + Sherrill & John was a true "10"! We love our beach home on Sanibel, John & Sherrill made it happen! Thank You,
Dan & Mary Bell, Sanibel, FL
John & Sherrill are special people. They did an outstanding job in every single way. They hugely exceed any expectations for a real estate professional. Incredibly responsive, great integrity, great judgement with exceptional arth.
Robyn B, Captiva, FL
Excellent communication between sales agent and seller. The Bell Team accomodated us in selling one house and buying another on Sanibel. We are forever greatful to Karen Bell!
Intelligent & realistic sense of "Fair" market value for us as both seller & buyer.
Gary & Wendy T, Sanibel, FL
Sherrill Sims was always prepared. She follow-up with anything we needed in a timel manner. We had such a wonderful experience. Sherrill is now a friend of ours. We would recommend Sherrill to anyone without hesitation. We have purchased many homes throughout our lives and Sherrill was byfar the BEST!!
Robert & Meredith Cogliano, Sanibel, FL
We chose VIP Realty Group and The Bell Team because of their reputation. We chose Sherrill Sims because we have worked together in the past/Love her. Sherrill Sims goes the extra mile, as does the Bell Team. They were always available, we have never worked with such a professional person.
Gail Farmer, Sanibel, FL
We were referred by a friend to Karen Bell & The Bell Team. They had a great understanding of the island properties and buyers needs. It would be difficult to improve their services, They were OUTSTANDING!
Bill & Loretta Paganini, Sanibel, FL
I met Karen 20 years ago when we first started looking for Captiva real estate, We have been in touch ever since. When we were ready to sell our condo, I sought Karen Bell out. Thanks to the Bell Team!!
Robert, Captiva, FL
Karen is rarely in a hurry. She listens with all her mind and heart in an amazing perceptive way. We have sold both of our properties here in a total of two days with her networking being the secret. Karen Bell has sold us "3" properties and now she has sold two of them for us.
Chip & nancy Roach, Sanibel, FL
Karen Bell was extremely helpful and attentive in the sale of our island home. I can't think of anyway to improve on the job she did for us.
Ellen Bloomfield, Sanibel, FL
Sherrill Sims was outstanding, in every way. She was thorough, helpful and gave great advice. In my experience there is no way to make it a better, it was already perfect!!
Wendy Abrahamson, Sanibel, FL
We can't speak highly enough about Sherrill & John. They were fantastic in every respect from beginning to end and we have made two really good friends. They were both amazing and helped us through the whole process with professionalism, enthusian and have excellent knowledge.
Mr. & Mrs. Leeson, Captiva, FL
I have known Karen Bell For many years. She is very professional.
Marty Harrity, Sanibel, FL
I have had a long tern satisfactory relationship with Karen Bell. She also has had a long term professional relationship with my family. Karen Bell is a "PRO".
William Bettcher, Captiva, FL
Professional, supports and is involved in the community. Knowledgable, straight forward and upfront. I've known Karen Bell, John Bates, Sherrills Sims and Holly Peeples for over 15 years - They are the BEST!
Bill Fenniman, Captiva, FL
We were referred to Karen Bell. Karen is awesome! Just a delightful person to work with and quite efficient and knowledgable. I hope she is available the next time I need to buy or sell.
Michael & Kaye Tresp, Sanibel
I chose VIP because of Karen Bell, John Bates and Sherrill Sims. I have done numerous real estate transactions with them. Very personable, efficient and they do above and beyond the expected!!!
Nanelle Wehmann, Sanibel, FL
Karen and her Team have a great reputation and excellent follow-up. Karen Bell is the BEST A+++. She went the extra mile and then some. Buying or selling, look no further than Karen Bell.
Lewis & Rosemary Suriani, Sanibel, FL
Karen Bell is a great caring person, trustworthy, considerate and smart. I could go on and on about Karen.
Catherine Suriani, Sanibel, FL
Chose Karen Bell through her reputation. Our sale went very well. Karen Bell is a first rate agent.
James & Saskia Shapiro, Sanibel, FL
I have worked with Karen in the past. Karen is a caring, trustworthy business woman who surrounds herself with other professionals. I enjoyed working with her and her team.
Saundra Healy, Sanibel, FL
Karen was professional, supportive and honest in our dealings. She was helpful, connecting us with services and empathetic about the stresses of selling a long time, loved vacation property. We would use The Bell Team again.
Jane Levene, Sanibel, FL
Karen Bell was referred to us and she DID NOT disappoint. In our opinion, The Bell Team is simply the BEST! They made buying a property fun. Karen is professional, knowledgable, sunny personality and "can do" attitude made our settlement much less stressful than it could have been.
Gerhard & Lynn Thelen, Captiva, FL
The Captiva office was always friendly, helpful and pleasant. We chose Karen Bell because of her reputation. The Bell Team in a most difficult market were industrious and informed about the market, open for communication and conversant in all aspects of selling a property. Karen Bell the leader of the Bell Team set a standard of excellence that seemed to simply be reflected in all team members. In a difficult market with months of disappointing challenges they remained upbeat, persistant and perhaps most of all pleasant, personable and caring.
James Blough, Captiva, FL
Karen has been a sincere pleasure to work with since the first day we met her. Trying to purchase the right vacation home is difficult enough, especially from 1,350 miles away. Somehow Karen and her team were able to minimize any obstacles. She quickly understood our requirements and was determined to find the perfect home for us.
After closing is where she continues to shine, even to this day, two years later. We call her our "Go to Girl". Whenever we need a referral for anything from a contractor to a Doctor, our first call is to Karen, and she often makes the initial call and sets up the first meeting. To sum it up, Karen and her team are the best in Service before and after any transaction.
Greg and Lynn G., Sanibel, FL
Karen Bell & John Bates were Great!!
Jack & Cheryl Stephenson, Sanibel, FL
This is our 6th transaction with Karen Bell. Excellence in every way! She is the BEST!
Roach, Sanibel Island
Karen Bell & Her Team are Terrific!
Gruss, Sanibel Island
Karen Bell is an excellent agent. Did a wonderful job for us. The ultimate professional.
Shapiro, Sanibel Island
John Bates & Sherrill Sims could not have been more competent, professional or pleasant. Can't think of anything they could have done better!
Crimmins, Captiva Island
We interviewed several agents who had succesful sales records. We chose Karen becasue she was professional and positive about handeling the sale of our unit. Subsequently we worked with her to purchase another unit. Karen was outstanding in every respect. Her approach was very professional in spite of several challenges. She never lost her optimism and was creative in bringing our sale and purchase to closing. Clone Karen Bell!
Frazier, Sanibel Island
Karen Bell is a realtor, neighbor with a sterling reputation. Friendly, personable, honest and exceptionally involved with all steps of the process - pricing, advertising, representing, preparing and carryng out all apsects of the sale. Including getting rid of paint cans and a piano!!
Bugby, Sanibel Island
We have worked with Karen before, she is amazing!! She made our difficult closing go as smooth as possible!! Will definitely hire her again!! Chose Karen Bell becasue of her reputation.
Dadras & Lundberg, Sanibel Island
We have worked with Karen before & she was/is wonderful. We would not work with anyone else. Karen was an amazing agent who helped us through both a house sale and purchase. Neither of which went smoothly, not at all Karen's fault. She kept her cool through the entire process and made it happen!!
Dadras & Lundberg, Sanibel Island
We bought another property through the Bell Team. Karen and her associates are excellent.
Thelen, Captiva Island
Karen was amazing! She worked with us for 5 months and never gave up for us. She guided us every step of the way in a professional, yet personal manner. She was knowledgable and prompt with answers to our questions. We feel she represented us very well, yet was always very honest every step of the way.
Hatlestad, Captiva Island
Karen delivers results, with hardwork, honesty and integrity. Sold several other properties for us and did a GREAT JOB each time. She goes the extra mile, before, during and after the sale. Karen is the BEST of the BEST! Hardworking, HONEST, just a GREAT REALTOR and person.
Suriani, Sanibel Island
We had spoken to Karen years ago and had remembered how impressed we were with her. She and her entire team are very personable, hard working, honest and reassuring. It was a pleasure getting to know them. They really went above and beyond and what we would have expected. They kept us informed at every step in the process.
Storer, Captiva Island
We worked mostly with John Bates. John was fantastic for us. He provided "White Glove" treatment. We are very appreciative and will be happy to work with John & The team in the future.
Baras, Captiva Island
We chose Karen Bell & The Bell Team because of their reputation and were referred by a friend!
Kirsch, Captiva Island
Karen was very professional to work with. She was the listing agent and transacted both sides of the sale of the property we purchased. Karen was excellent in representing both parties for a successful on time closing.
Woods & Collins, Sanibel Island
Karen sold a friend of ours home a couple of years ago and our friend spoke very highly about Karen, her team and her whole experience, that I wanted to have the same positive experience and we did!

Karen Bell definitely went way beyond the proverbial mile to our benefit. She is a great listener, very knowledgable, plans an excellent strategy, is a great problem solver and very warm. She and her team were very helpful and optimistic at every stage, very attentive to our every concern, showing great respect toward us and each other through and after the whole process.

The question...how can we improve our services? Hold Karen Bell & her team up as models to be imitated.
Moreno, Sanibel Island
Karen Bell & her Team are exceptional professionals who excel at every turn. Karen Bell's reputation speaks for iteself. We would have been hard pressed to choose anyone else as our broker. Her reputation and over 30 years of success! Karen Bell: Billiant, Thoughtful, Kind and Extremely Capable.
Giattini, Sanibel Island
Karen Bell was a professional and all around wonderful to deal with.
French, Sanibel Island
Karen Bell is Excellent!
Tucker, Sanibel Island
I walked into VIP Realty Group, Inc. 9 years ago to look at a house I found online and met Karen Bell. We have purchased and sold multiple houses and land with Karen. We love working with Karen - does a great job with questions that come up when buying or selling.
Lundberg & Dadras, Sanibel Island
Karen Bell is very good. Her marketing team did a great job on our video. We would use Karen Bell/VIP Realty Group for future buying or selling and we would recommend her to friends.
Barnes, Sanibel Island
Karen Bell is the BEST! Both transactions took less than a week! We would use and recommend Karen Bell/VIP Realty Group again.
Hatch, Sanibel Island
I had used Karen Bell and her team when I purchased the pproperty in 2004. Karen and her team did an excellent job. They were always available to answer questions and handle any issues that came up. I would use and recommend Karen Bell /VIP Realty Group, Inc.
Letourneau, Sanibel Island
This was the fourth time we have used The Bell Team in our real estate needs. We value our relationship with all the team very much. We would use and recommend Karen Bell/VIP Realty Group, Inc.
Miller, Sanibel Island